Traditionally, the role of museums has been to collect, preserve and share objects of importance. And, ever since first collection in Singapore was started with receipt of two gold coins from the Temenggong of Johor in the mid-1800s, this has been a role played by museums in Singapore.
Museums in Singapore serve a vital role in passing on knowledge to visitors. Unfortunately, this scholarly purpose sometimes leads to museums getting a bad rep as stale and stodgy places, filled with unending rows of objects in dusty cabinets.
Thankfully, this is no longer true for many of today's museums (although cabinets still exist). In fact, some of the best museums in Singapore make prudent use of technology and hands-on exhibits to engage visitors. The better the museum is able to do this, the better the visitor is able to appreciate the significance of what is in front of them.
We've put together a list of 15 museums in Singapore that we think are worth a visit – at least once in your lifetime. Each offers a chance to view significant objects of importance, and while some do a better job than others at presenting these objects, they all have interesting narratives to share.
---
-- Story continues below --
15 of the Best Museums in Singapore with Interesting Narratives
National Museum of Singapore
In Days Past
National Museum of Singapore is the grandfather of all museums in Singapore. It traces its roots back to the mid-19thcentury when it was part of the then-Singapore Library. The museum now provides a broad overview of Singapore's history, from the 1400s through the colonial era to the decade of the seventies. It also has thematic galleries and acts as a lifestyle venue for large-scale events such as the Singapore Night Festival.
National Gallery Singapore
Art from the Region
National Gallery Singapore holds a large and important collection of Southeast Asian art. Here, you can view works by Singapore artists, including luminaries like Liu Kang and Cheong Soo Pieng, as well as works by regional artists such as Raden Saleh. Its extensive collection ranges from 19thcentury to the Nanyang Style to contemporary art.
Lee Kong Chien Natural History Museum
Life on Earth
The Lee Kong Chien Natural History Museum is home to Prince, Apollonia and Twinky, three diplodocid sauropod dinosaur skeletons. However, there is much more to see at this museum in Singapore, including fossils and specimens of marine animals and invertebrates.
Peranakan Museum
Local Flavour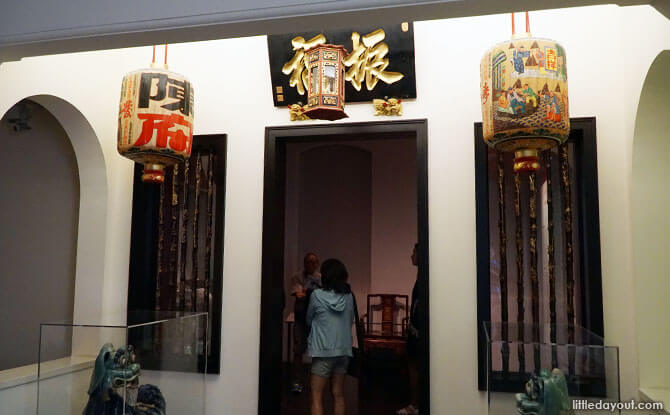 The Peranakans have a culture that is unique to places such as Singapore and Malacca along the Straits of Malacca. The Peranakan Museum at Armenian Street houses a collection of artefacts and exhibits where you can learn more about the culture and customs of these Straits-born people.
Indian Heritage Centre
A Story of Community
Indian Heritage Centre provides an insightful look at the roots and contributions of the Indian community in Singapore. It examines the historical links between Southeast Asia and the Indian sub-continent and chronicles the trades and traditions brought over and planted in Singapore.
The Battlebox
Bunker Down
Venture into the underground command centre within Fort Canning Hill where the decision to capitulate was taken during the Battle for Singapore. At the Battlebox, learning about the wartime events takes on even greater significance at this historic site.
Malay Heritage Centre
Honouring the Past
Located in the historic Kampong Glam district of Singapore, the Malay Heritage Centre provides a look into the culture and traditions of the Malays in Singapore. Inside, visitors can view historical objects such as a manuscript of Majulah Singapura by Zubir Said and artefacts belonging to Singapore's first president, Encik Yusof bin Ishak.
Fort Siloso
Colonial Military Forces
Fort Siloso is Singapore's only remaining preserved coastal fort. Located on Sentosa, visitors can embark along different trails, venture into tunnels and explore underground bunkers. Exhibits provide a glimpse into what life on Fort Siloso must have been like the average soldier posted to the Fort in the 1800s and, more recently, a look at the fall of Singapore in World War II.
Chinatown Heritage Centre
Life in A New Town
Be transported back in time at Chinatown Heritage Centre. Part of this museum in Singapore recreates old Chinatown living quarters, providing an interesting look at how different people such as Samsui women and tradesmen would have lived back in the day. Another section of the centre is devoted to the story of the Chinese diaspora in Singapore.
ArtScience Museum
Exploring Boundaries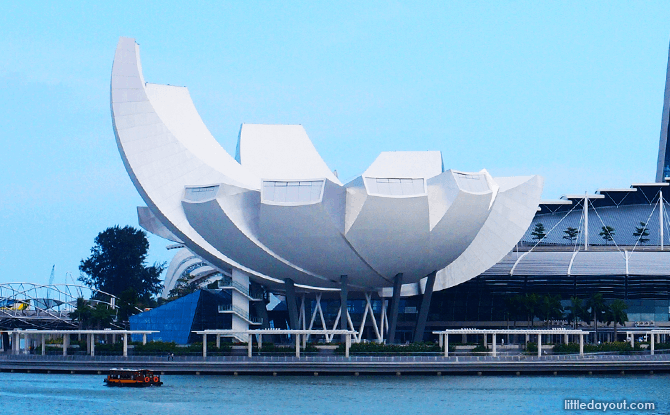 Explore the convergence of art and science at Marina Bay Sands' ArtScience Museum. The lotus-flower-shaped museum is home to a permanent digital exhibition and plays host to ever-changing exhibitions.
NUS Baba House
Home Visitation
Experience a Straits Chinese family home from the early 20th century at the NUS Baba House. The building was built around 1895 and restored in the 2000s. Among the museums in Singapore, the NUS Baba House provides an interesting look at how Babas and Nonyas lived, their practices and beliefs. It can be visited on either heritage or self-guided tours. Advance bookings are a must.
Maritime Experiential Museum
Relive Trade Routes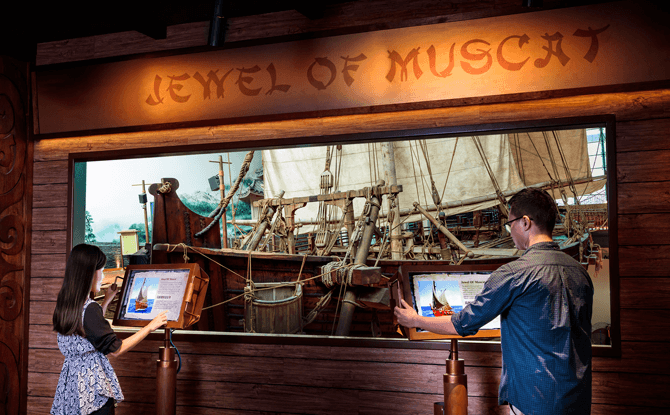 Call on different ports, view ancient sailing ships and experience the fury of a typhoon at Resorts World Sentosa's Maritime Experiential Museum. This museum makes use of multimedia and modern effects to bring the experience to life for visitors. A visit to the Maritime Experiential Museum is often paired with a visit to the adjacent S.E.A. Aquarium.
Singapore Sports Museum
Dreams of Glory
Revisit Singapore's greatest sporting moments at the Singapore Sports Museum. There are more than 800 artefacts on display at this museum in Singapore – from Olympic torches to medals won by sports figures.
Asian Civilisations Museum
Cultures of Asia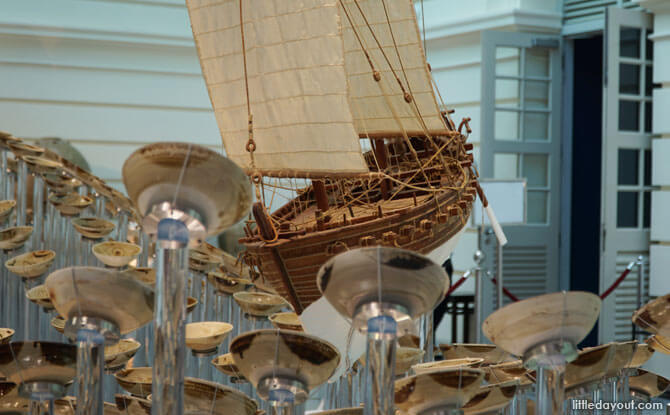 Asian Civilisations Museum presents a pan-Asian look at how different cultures and people inter-mingled with a focus on trade and beliefs. Among the objects in its collection are tools, weapons, religious items and the cargo recovered from a Tang Dynasty shipwreck.
Surviving the Japanese Occupation
The Legacy of War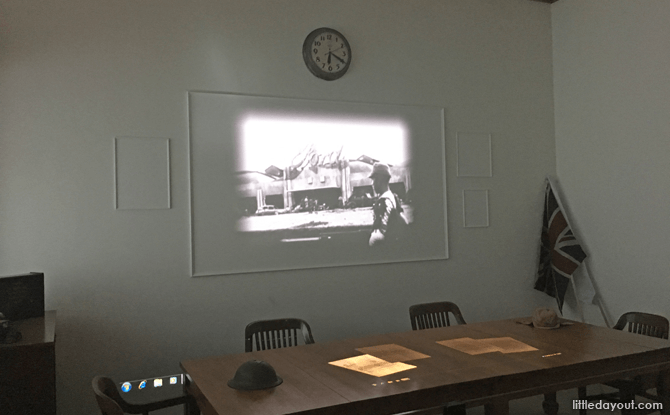 Housed at the former Ford Factory where the surrender of Singapore took place, the exhibition Surviving the Japanese Occupation preserves many artefacts from the 1940s such as maps, identify cards and newspaper clippings. Collectively, they provide a narrative of what it was like to live through one of Singapore's darkest periods.
BONUS
Singapore City Gallery
Future Plans
While most museums in Singapore document and capture the past, the Singapore City Gallery lays out a vision for the future. Not only can you learn about the Urban Redevelopment Authority's conservation efforts but also its development plans for Singapore.