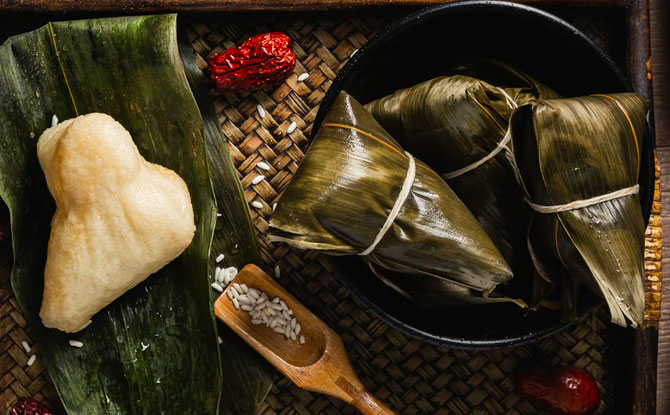 The Dumpling Festival is usually celebrated on the 5th day of the 5th month of the lunar calendar, between late May to early June. The roots of the Dumpling Festival go back a long way and one of the iconic foods in the festival is the rice dumplings.
Although we do not advise throwing any dumplings in the river, if you're looking to order some dumplings to celebrate the Dumpling Festival, here are some places and businesses that you can check out for ba zhang in Singapore.
---
Where To Buy Rice Dumplings In Singapore
Crystal Jade
Crystal Jade is a familiar name for Chinese cuisine. You can get rice dumplings as a set or ala carte at their online store. Their "rice dumpling of five" set includes one piece of their Classic Five-Spice Marinated Pork Rice dumplings, two of their vegetarian Eight Treasure Quinoa Rice Dumplings and two of their Spicy Dried Shrimp "Hei Bi Hiam" Rice Dumplings! Do note that they only offer "pick-up" options upon checkout. Order here.
---
Joo Chiat Kim Choo
With origins from a humble stall at 34 Joo Chiat Place, Joo Chiat Kim Choo prides itself in being the "No. 1 rice dumpling brand in Singapore", with a heritage spanning more than two decades. Other than a pretty extensive menu of nine different types of rice dumplings, they also offer gift sets that are customisable and great for giving well wishes to friends, family and colleagues for the festive season. Website
---
Lucy & Family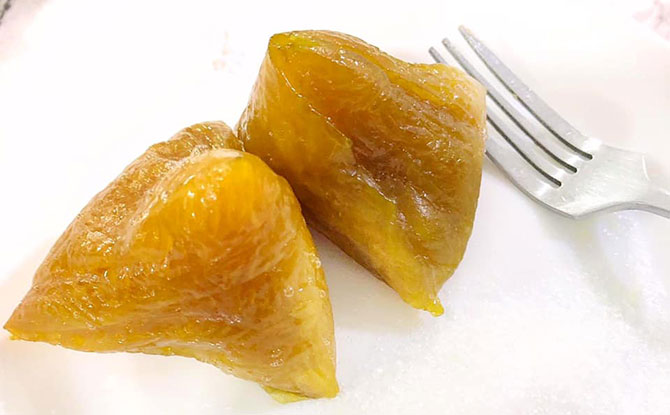 This friendly family business sells handmade rice dumplings as well as curry puffs. Its store is located in Ang Mo Kio and delivery is available to selected locations. Types of dumplings other than the classic Bak Zhang include Nonya Zhang, Bean Zhang, Salted Egg Zhang and more. Drop them a message on Facebook to make an order. Website
---
Yi Jia Yuen
Yi Jia Yuen's Dragon Boat Festival Menu offers a variety of rice dumplings such as Nonya rice dumplings, kee chang and red bean kee chang. You can pick up pre-ordered rice dumplings at their store in Ubi or opt for island wide delivery services by filling in the delivery form on their Facebook page.
---
Aunty Nonya Dumpling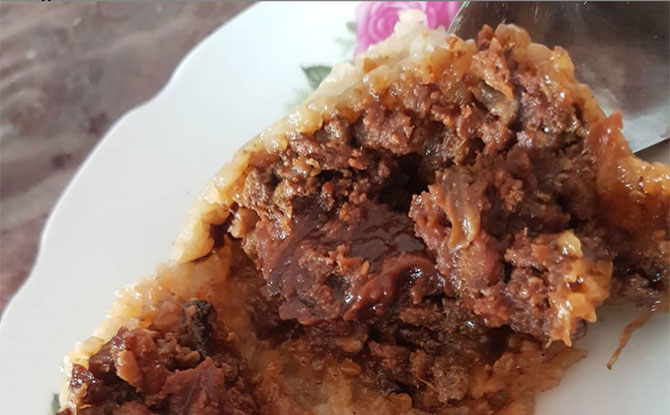 Aunty Nonya Dumpling is a home chef that promises some "legendary Nonya zhang". Her menu is fuss-free and orders are currently on a self-collect basis at Hougang. Visit her Instagram page and drop her a direct message to make an order.
---
Tung Lok
TungLok offers an exclusive range of dumplings made from time-tested recipes by their master chefs. This includes varieties such as their TungLok X.O. Rice Dumpling, Pork Belly with Preserved Vegetables Rice Dumpling, Oat Rice Dumpling with Mushrooms and Honey Dates Rice Dumpling. Website