Historically, "gingerbread" refers to cake-like bread made with ginger and molasses. The gingerbread is usually then cut and decorated into various shapes, with a little man being the most common one. It is unknown why it was added to the "list of iconic Christmas foods" but it can often be seen at Christmas feasts as a sweet treat. Here's where to get Gingerbread man Cookies In Singapore
---
Where To Buy Gingerbread Man Cookies In Singapore
Cold Storage
With outlets all over Singapore, Cold Storage is a great place to get these festive cookies amongst many others. Their Gingerbread Man Cookies do not have any icing or visible toppings such as raisins or currents, but it has cute patterns such as bows and other features.
---
Lavender Bakery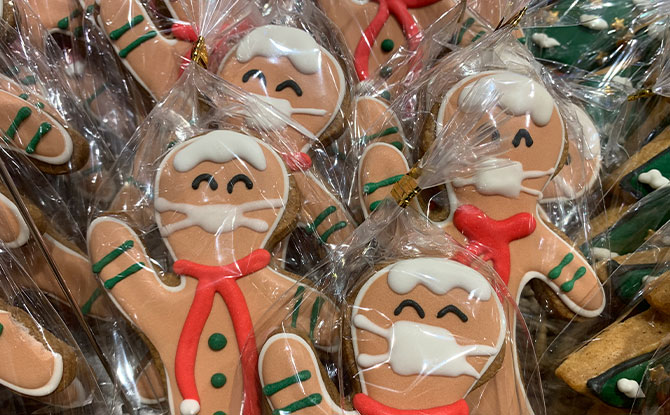 Catered especially for the festive season, Lavender Bakery has put a cute little twist on their Gingerbread men. Donning cute icing sugar masks, these crumbly ginger spices butter cookies are a great treat or gift to a friend this Christmas. The cookies have no pork, lard or alcohol.
M&S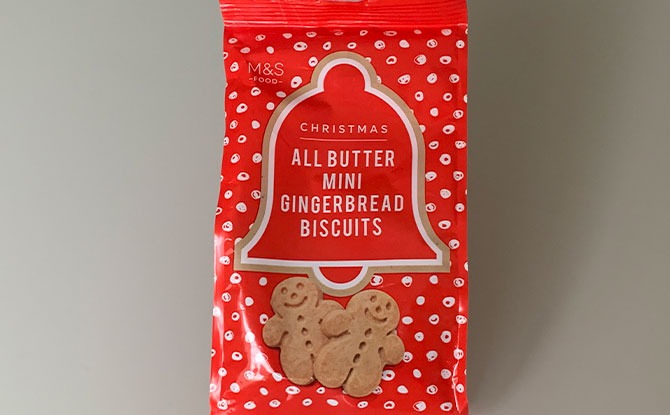 Enjoy some all butter mini gingerbread cookies from M&S. These cookies come in a bag with a cute bell design and is packed in some nice red packaging. There are also many other unique snacks and chips to add to the festive table when shopping at M&S.
---
Bud Of Joy
These Gingerbread men are not only cute but they are suitable for vegans and they are also Gluten-Free. Each cookie uses organic ginger powder for a stronger ginger taste as well as nutritious stone-ground whole grains. Get them here.
---
Margaret Cookies & Cupcakes
With its humble beginnings as a home-baking business for the last couple of years, Margaret Cookies & Cupcakes now sells cute Gingerbread Man cookies. Other than these cute Gingerbread man cookies, choose from many other gingerbread designs such as reindeer and snowmen. Get them here.