Mother's Day is not just about the mothers but an opportunity for families to gather and show their love and appreciation for the important caregivers in our lives. This Mother's Day 2021, celebrate with your family in meaningful ways at your favourite hangouts. Here's a curated list of things to do for Mother's Day 2021: places where you can bring Mama, Mummy, Grandma, Ah-Ma, Aunty for a fun time and celebrate mothers as well!
---
Things To Do For Mother's Day 2021
Celebrate Mother's Day at Pororo Park Singapore
Pororo Park Singapore, located at Marina Square, is having a Mother's Day Special for all mums from 7 to 9 May! The annual celebration at the fun indoor playground will see mums receiving flowers and there will be craft activities to keep the little hands busy. Daddies and kids can even participate in a surprise dedication for mummies exclusively on 9 May. On top of that, enjoy exclusive discounts for everyone too! Let Mother's Day be a heartwarming affair for the entire family at Pororo Park Singapore!
Purchase your tickets here.
---
-- Story continues below --
Mother's Day Dining at Grand Mercure Singapore Roxy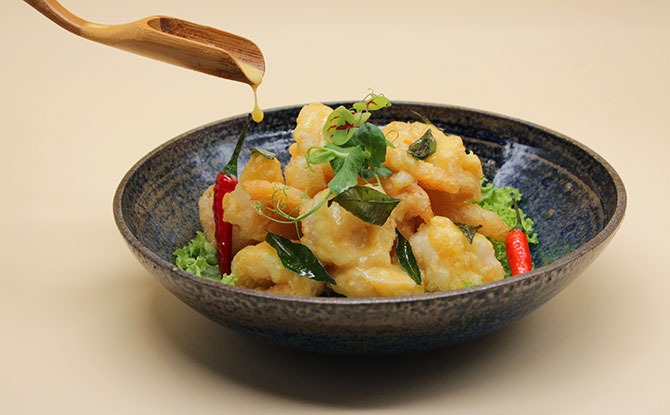 Treat mum to a sumptuous meal at Grand Mercure Singapore Roxy. Enjoy a celebratory menu at Jia Wei Chinese Restaurant by Executive Chef Victor Lee for Mother's Day from 1 to 9 May. Or, head over to Feast Roxy from 7 to 9 May where each paying guest will enjoy a complimentary glass of wine. Every booking of four guests will be treated to an additional 500 gram cake.
Grand Mercure Singapore Roxy also has special celebratory menus for Father's Day from 12 to 20 June at Jia Wei Chinese Restaurant and a complimentary glass of cocktail or cocktail awaits for every paying guest at Feast Roxy from 19 to 20 June.
Jia Wei Chinese Restaurant : Call 6340 5678 or make online reservations.
Feast Roxy : Call 6340 5665 or make online reservations.
---
Be Part of Tayo Station's Mother's Day Celebrations
Have a fun and memorable time at Tayo Station with the family for Mother's Day! Everything's planned out at no additional cost. Tayo and Friends will ensure mums feel appreciated with personalised shoutouts on videos. There will be flowers for mums, special craft sessions, exclusive discounts and even a surprise dedicated to all mums on 9 May. The joy of being a mum stems from the joy of families bonding together and you can do so at the Tayo Station Mother's Day celebrations from 7 to 9 May.
Book your play session here.
---
A Cyanotype Workshop at National Museum, with Mum
National Museum of Singapore is holding a Mother's Day special workshop for pairs of mother and child, or the whole family if you wish. Experience the art-making process of using personal cyanotype print photographs to create a personalised tote bag.
More details here
---
Create a Book of Love and Enjoy a Afternoon High Tea at Changi
Hang out at Changi with Mum for a special Mother's Day Crafting Workshop and a Afternoon High Tea set at Changi Lounge. All materials will be provided for mum and child to create, write and decorate the book together. The time of bonding can continue with sweet and savoury treats in a luxurious lounge. In addition, Mother's Day bundles come with Changi Experience Studio tickets which means more opportunities to play together as a family.
Workshop dates: 1 & 2 May
High Tea dates: 30 April, 1 to 3 May, 7 to 9 May, 13 May
Register here.
---
Ceramics Workshop
How about creating an incense holder with Mum? The Ceramics workshop at Crane will get mums and children making a T-light holder and an Incense holder. Items will be glazed and fired and ready in 2 weeks. The 90 minute workshop is a perfect chance to bond with mum.
Sign up here.
---
Walking Tour at Bencoolen Street, May 16
How about joining a walking tour with mum? Walk the streets of Bencoolen on the trail developed by National Heritage Board that celebrates our religious and racial harmony. We can also explore the commonalities shared by different communities during the walk. The historic area of Queen, Waterloo and Bencoolen are where Eurasians, Chinese, Indians, Jews, Malays and other communities lived, worked and played. They have coexisted harmoniously over the centuries in the shared spaces and have much to learn from.
Sign up here.
---
Little Cr3atures' Mother's Day Special, 9 May
Mums with bubs, you are not forgotten this Mother's Day! A special programme by Little Cr3atures called "Holding Space" is just for you. Reconnect with babies through sound in the immersive, sensory sonic experience by LittleCr3atures designed and led by founder Natalie Alexandra Tse. Mums will sing, play and jam with their babies and they explore sonic objects with musical facilitation.
Get your tickets here.
---
Cook with Mum this Mother's Day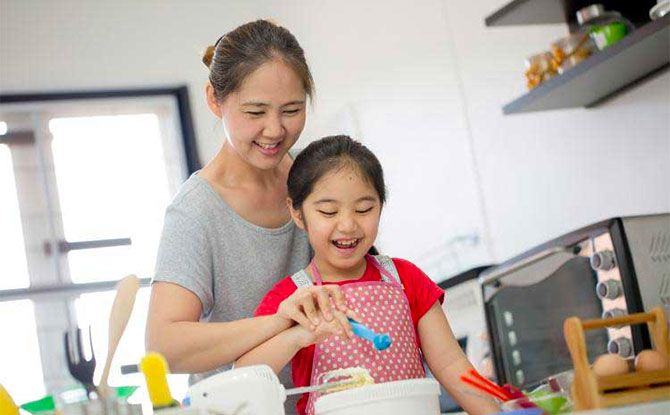 Mother's Day shouldn't be about cleaning up the kitchen or making more mess that might get Mum mad. How about taking a cooking class and learn to cook Spanish Paelle, Stuffed and grilled squir with chimicuri and churros! You can even bring your own wine without corkage fees.
Celebrate with a cooking session with dear mum and you wont need to worry about cleaning up later.
Click here for more details.