It is rare to see a whale shark in Singapore, but how about a whale shark lantern instead? You can spot one at Jurong Lake Gardens this Mid-Autumn Festival 2021.
In the past, the Jurong Lake Gardens Mid-Autumn Festival celebrations would involve lanterns sets around its sprawling grounds. These added on to the Gardens' scenic spots such as the Lone Tree and Rasau Boardwalk.
---
Jurong Lake Gardens Mid-Autumn Festival 2021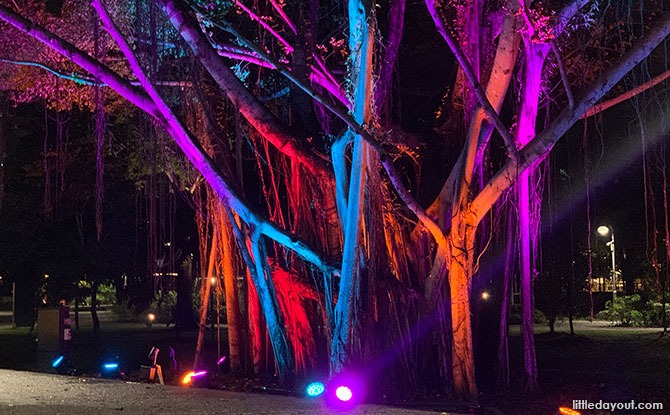 This year, festivities have been toned down with coloured lighting creating dashes of colour on the trees and along various pathways at night. There aren't any large lantern sets in the Gardens.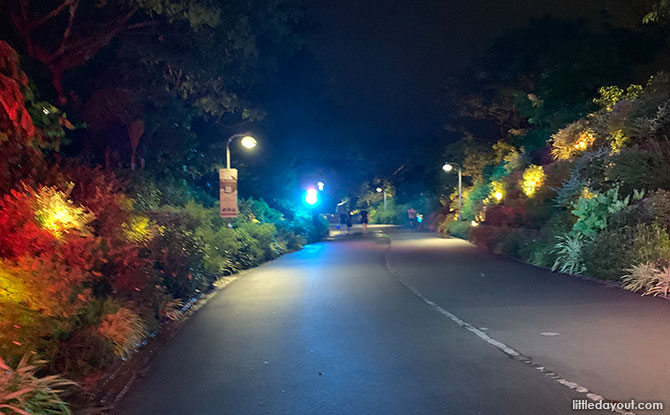 This Mid-Autumn Festival light-up at Jurong Lake Gardens takes place from 17 September to 3 October 2021, from 7 pm to 11 pm daily.
Instead, the Jurong Lake Gardens Mid-Autumn Festival 2021 has largely shifted online. Activities include a Music under the Moonlight online concert on 21 September 2021, 7 pm to 8 pm online at the NParksSG YouTube channel.
Other activities include an Online Bazaar in the Garden (Mid-Autumn Festival Edition) and Online Lantern Riddles Contest.
---
Whale Shark Lantern
However, if you are visiting Jurong Lake Gardens in the evening, there is still one spot where you can view two larger lanterns. That's at the PAssion Wave building, close to the North Car Park and the old Chinese Garden Arch Bridge.
There are two lanterns here. The first is a pretty, blue-and-white-coloured whale shark.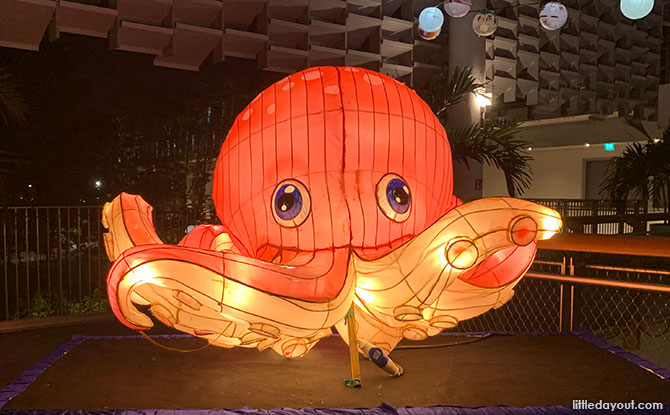 There is also a smaller octopus lantern next to it.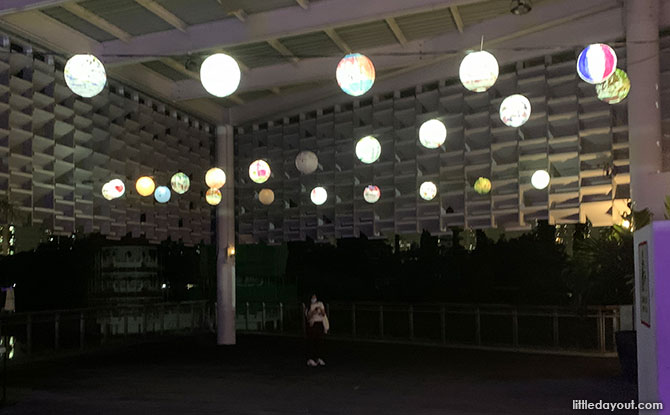 Lanterns also hang from the ceiling at the foyer area, where you can also get a view out over the water.
So, if you are planning a visit to Jurong Lake Gardens as part of the Mid-Autumn Festival 2021, stop by to have a look at these two lanterns.
As always, do keep a safe distance from others and follow the regulations on the allowed groups size.