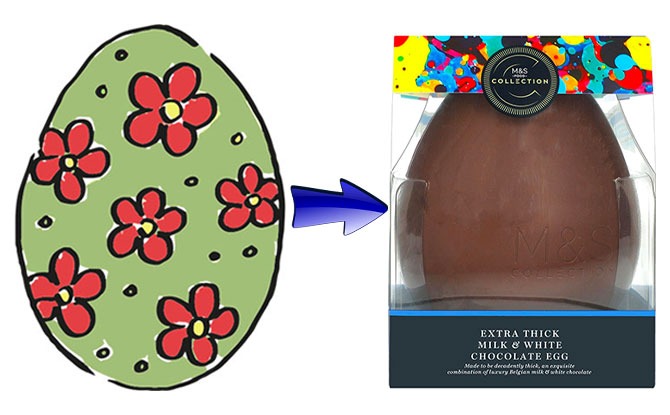 Hop on into Little Day Out's very own virtual Easter egg hunt! Participate in our virtual hunt around the Little Day Out site and stand win a big chocolate Easter egg that you can share with family and friends.
Along the way collect different ideas of activities to do and places to visit over the long weekend as you read through the stories and look out for the Easter egg icons within around the site! It's just another way that you can get rewarded for being a Little Day Out reader!
---
How to Play Little Day Out's Virtual Easter Egg Hunt 2021
Hidden within ten links on the Little Day Out website are five colourful easter eggs for you to find.
Head over to each of the individual articles listed below and try to find the five virtual Easter eggs hidden amongst them. Each Easter egg has a letter of the alphabet written on them. When you find all five letters, arrange them to create a five-letter word.
Virtual Hunt, Real Chocolate Egg
One participant who find all the five Easter eggs and deciphers the five-letter word will win a Marks & Spencer Extra Thick Milk & White Chocolate Egg (500g). 
---
Hunt for the Virtual Easter Eggs
Look for the five Easter eggs with letters hidden amongst the 10 links below.
---
Submit Your Answers
After you find all five letters, unscrambled them to form a word. Then, simply follow the following steps below to stand a chance to be our lucky winner.
For a chance to win this prize, simply follow these 4 steps:
Follow us on Instagram (https://www.instagram.com/littledayout/)
Subscribe to our Online Newsletter (bit.ly/LDOeNews)
Answer the question in the form below:
Submit your answers by Sunday, 4 April 2021, 11.59 pm to participate in Little Day Out's Virtual Easter Egg Hunt.
As always you can increase the chances of winning with up to 5 extra entries when you do one or all of the following:
Subscribe to our Youtube Channel
Share the relevant social media posts on your story
Tag 3 or more friends in the comment section of the relevant social media posts.
All the best and thank you for being a Little Day Out reader!