Describing themselves as "Nerdy about foreign flavours", Vin Geek is a wine bar and retail store located in Pacific Plaza near brands such as Mr. Holmes Bakehouse. With the mission to wine culture more accessible for everyone, Vin Geek is a great spot for all – from wine connoisseurs looking for a curated selection of goods, to the layperson looking for a good bottle of wine.
---
Vin Geek: Get Nerdy about Wine
Vin Geek got their start with French and Italian wine and has since expanded to bring a whole array of delicacies from foreign shores and esteemed wineries in bulk, meaning that the wines offered are available at pocket-friendly prices.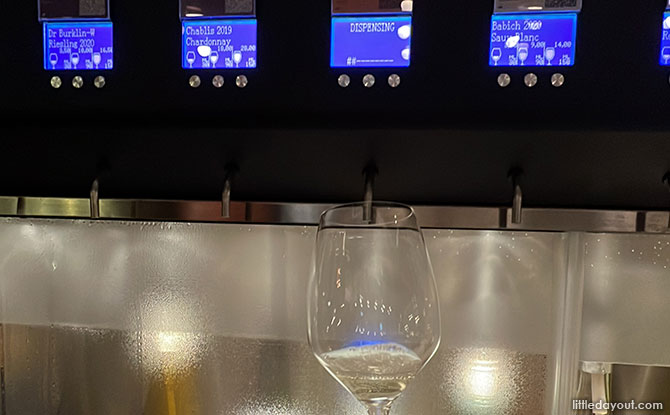 One of the highlights of this outlet is their DIY wine dispenser. For those who might not be as familiar with the various selections of wine available may need a more pocket friendly way of finding their favourite pour as opposed to blind-buying an entire bottle.
---
-- Story continues below --
The dispenser offers wines in three different portions: a tasting portion (30ml), half glass (90ml), or full glass (180ml). There's a selection of 24 different wines from red, white, and rosés to choose from and the selection rotates from time to time.
Other than the wine available at Vin Geek, they also have a food menu is available on Tuesdays to Sundays from 4 pm. Diners can expect quality dishes, and sometimes even guest star Michelin Star chefs cooking dishes that are inspired by Italian and French cuisine.
---
Retail Section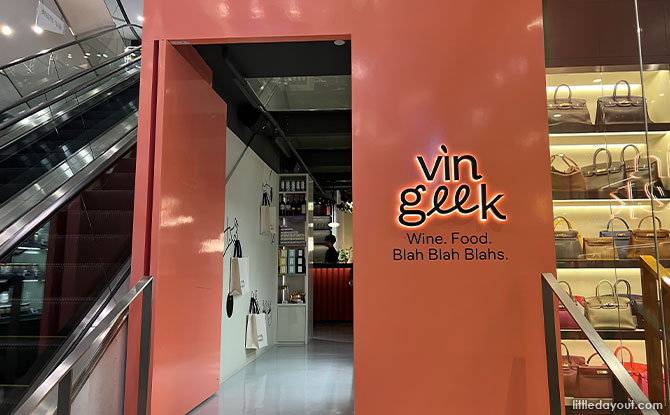 In the retail store section of Vin Geek, there is no better place to shop for your next wine pairing. Shop from a curated section of over 30 handpicked artisanal cheeses such as the "original Brie", Brie de Meaux, jams, premium tinned seafood, and more to enjoy as you sip a glass of choice wine.
For more information on VinGeek and their ongoing promotions, visit their website.