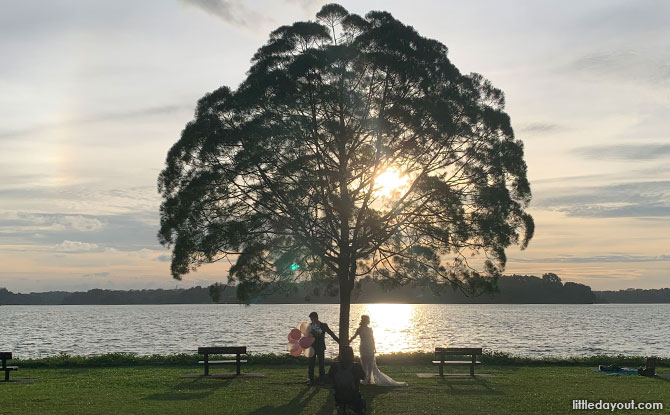 In all likelihood, a picture of the tree at Upper Seletar Reservoir Park would have come up on your social media feed at some time or another. This picturesque tree is a popular spot because it is just beside the water and has a pair of benches beside it, creating a symmetric look that looks as if it isn't in Singapore.
---
The Rocket Tower Park
Upper Seletar Reservoir Park itself feels like it isn't Singapore. While it takes a bit of effort to reach the park, once you arrive there, you can enjoy the sense of being away from the hustle and bustle of the city.
The most prominent feature at Upper Seletar Reservoir Park is the rocket-shaped tower. Climb up the tower to get a view of the surrounding greenery and the waters of the reservoir.
---
Upper Seletar Reservoir Tree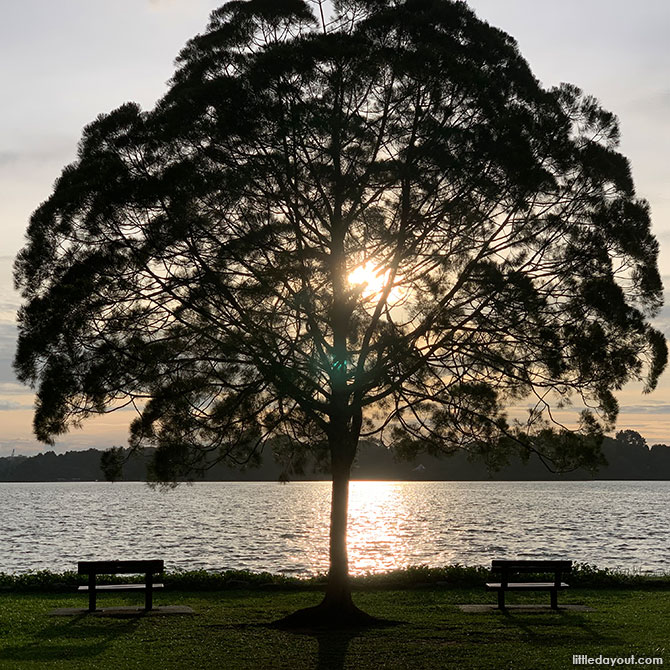 Just in front of the rocket tower, at a grassy lawn, is where you will be able to find the famous and well photographed Upper Seletar Reservoir Tree.
The tree attracts countless wedding couples who wish take a memorable picture. Don't be surprised if you have to queue up if you want your own picture taken next to it.
Visit in the evening time and you can get a nice photo of the sunsetting in the background too.
---
Fun Fact: It Isn't a "Lone Tree"
What may surprise some about the Upper Reservoir Park tree is that it isn't a lone tree. In fact, there is another tree just next to it. However, with a little bit of framing and the click of a camera, it can be transformed into the Upper Reservoir Park Lone tree.
It is a nice spot to visit and to take a photograph of the visit to this far-flung park. Definitely one for the photo books and to store away as a memory of a day out.