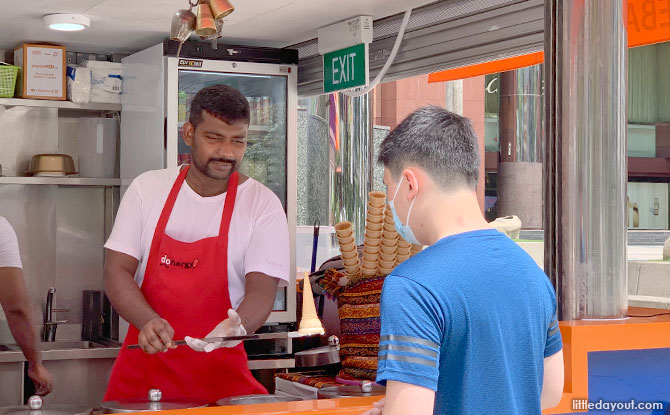 Perhaps you've seen videos of Turkish ice cream sellers overseas showing off their funny antics while serving customers. But, did you know that you can experience this for yourself when you purchase Turkish ice cream in Singapore?
---
Donergy Turkish Kebab Kiosk: Kebabs and Turkish Ice Cream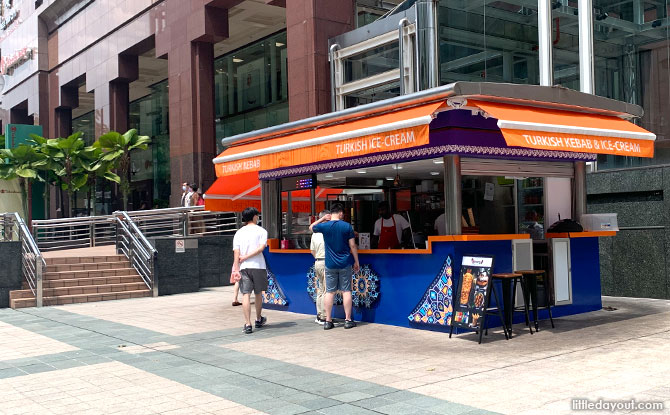 Located outside of Takashimaya along Orchard Road is a Donergy Turkish Kebab food kiosk.
Donergy Turkish Kebab is probably well known by office workers working at the Millenia Walk area. The restaurant at Millenia Walk serves Turkish dishes such as Pide, Iskender and, of course, kebabs.
---
-- Story continues below --
The Donergy food kiosk outside Ngee Ann City, at the Takashimaya shopping centre end, also sells kebabs with rice, salad or chips, or in a roll, or falafel with kebab.
However, in addition to the kebab, the kiosk also sells Turkish ice cream.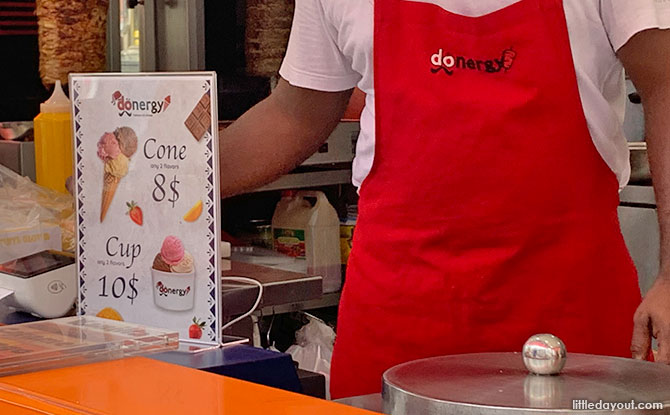 The Turkish ice cream is available at $8 for two flavours in a cone or $10 for two flavours in a cup.
There are different flavours such as chocolate available.
---
Twirling Treats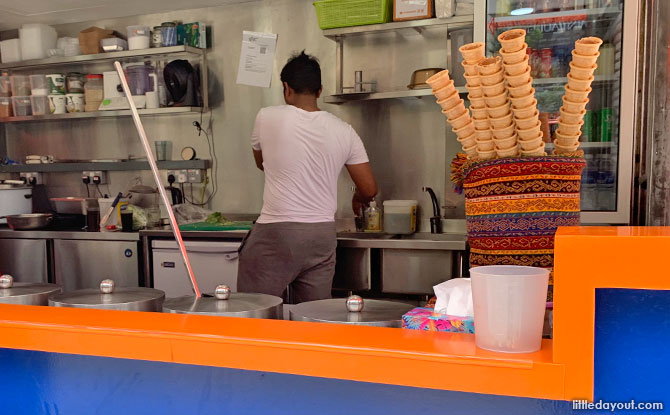 A long metal rod is used to scoop out the Turkish ice cream, a welcomed refreshment on a hot day in Singapore.
You have to stand in front of of the server to get your ice cream. However, when you order the Turkish ice cream in a cone, it isn't quite as straightforward as you'd expect.
Instead, you will be treated to a series of acrobatic moves as you try to collect your ice cream. The unsuspecting may find themselves with flailing arms trying to get hold of their cone.
It is all in good fun and an entertaining way to "earn" your cool treat.
If you wish to check out the twirling Turkish ice cream in Singapore, you can head down to the kiosk located at 391A Orchard Road #01-K1, Ngee Ann City, Singapore 238873.
If you enjoyed reading this story, you may also want to read this other one that may get you bouncing about or this other story about a cafe with a ball pit.