Between 21 to 26 May 2019, head down to Plaza Singapura and you may soon find yourself heading up to Thailand on a holiday.
Klook and the Tourism Authority of Thailand are launching their first-ever Thai Open House with exclusive deals, travel talks, Thai activities and an experiential zone for visitors to learn more about different travel destinations in Thailand.
Discover Thailand & Goodies to be Won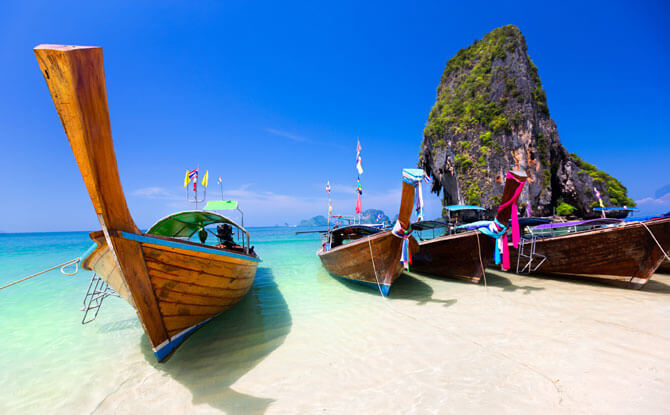 At the Klook Thai Open House, visitors will be able to explore different Thai cities, beyond the ever-popular capital, Bangkok. There will be onsite activities with prizes to be won by visitors.
Amongst the prizes up for grabs are 45 trips worth $500 each. To qualify for a chance to win one of these trips, visitors at the Klook Thai Open House need to either pre-book food using the Klook app or design their dream Thai itinerary at the experiential zone and share it online with the hashtag #KlookOpenHouse.
Besides the trips, Klook credits will also be given away and there will be an exclusive Klook promo code for all visitors.
Ask Klook
Need advice on an upcoming trip to Thailand, pay the "Ask Klook" booth a visit and get advice from the staff there about your plans.
Some of the other highlights at the Klook Thai Open House include talks on how to travel in Thailand during the weekends, and activities which include cooking demonstrations by Baan Ying Restaurant, cultural performances, handicrafts and Roti Sai Mai (Ayutthaya candy floss crepes) sampling.
There will also be a photo exhibition on Thailand, retail booths and food booths offering Thailand food.
Be sure to head down to the Klook Thai Open House for inspiration for the holidays. If you need more inspiration before then, do check out some of our Little Day Out travel stories about Thailand below too.
Klook Thai Open House
When: 21 to 26 May 2019, 10 am to 10 pm
Where: Atrium @ Plaza Singapura
Website