Finally, it's time for June Holidays and it's a chance for fun, learning and bonding time with the kids! We have specially curated our top picks of June holiday programmes for 2022.
Whether it's STEM classes, Martial Arts, Academic catch-ups, space exploration, multi-activity, parkour – there's something for every child. Just check out our list below to plan your child's school holidays!
---
Little Day Out's Top Picks For June Holiday Programmes & Workshops
Agora Colearning's June Holiday Programmes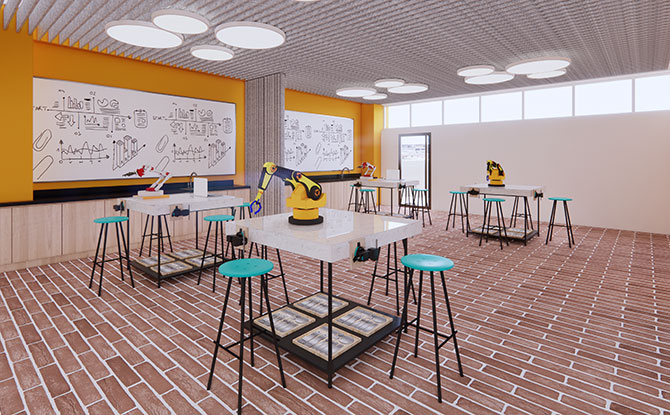 Agora Colearning, the new all-in-one space for kids at HarbourFront Centre, has a comprehensive line-up of camps and short programmes for those between the ages of 5 and 12. Choose from STEM workshops, martial arts try-outs, speech & drama camps and more, offered by more than 25 well-known providers like Saturday Kids, Centre Stage, Vivo Kinetics, Aikido Shinju-Kai and others. Multi-activity camps are also available.
Get 10 free hours of Agora Access with course purchases made before the end of June 2022. Find out more about the various June holiday camps at Agora Colearning.
---
Marshall Cavendish Education June School Holiday Booster Workshops 2022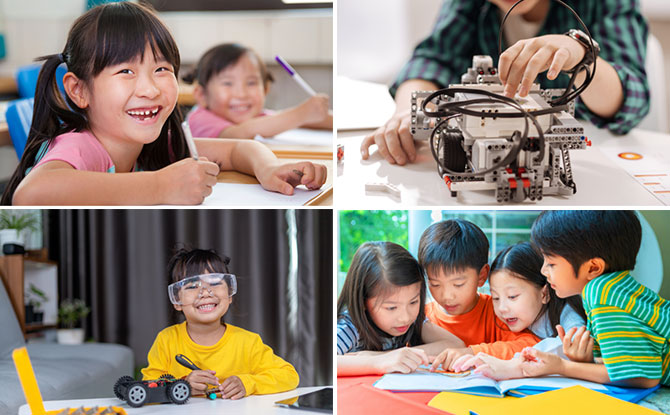 Give your child a boost with Marshall Cavendish Education's annual June Holidays Booster Workshops! Taking place from 30 May to 8 June, these holiday workshops are suitable for kids from P2 to Sec 2. They are ideal to give your child a headstart for the upcoming term and to allow them to hone their exam skills and strategies under the guidance of Marshall Cavendish Education's instructors. Students in P6 will be learning how to tackle the upcoming PSLE with exam strategies imparted by our experienced trainers too! There are also engaging STEM and coding workshops available where kids will tap on their critical thinking skills and learn through fun, hands-on activities during the holidays.
Little Day Out readers enjoy a 10% discount with our exclusive promo code <LDO10>. Get more details here.
---
Camp Asia's Holiday Camps
School's out and Camp Asia is in! Camp Asia's popular camps are both educational and fun. There are 21 camps to choose from between 20 June and 29 July. Campers can sign up for programmes such as Super Gym, Parkour, Super Chef and Multi-Adventure. Camps are conducted at Stamford American and Australian International School with all meals are provided. There are also bus services with 60 pick up points around the island for added convenience.
Kids can look forward to a meaning experience at Camp Asia during the school holidays!
Get more details here.
---
Summer Space Camp by Space Faculty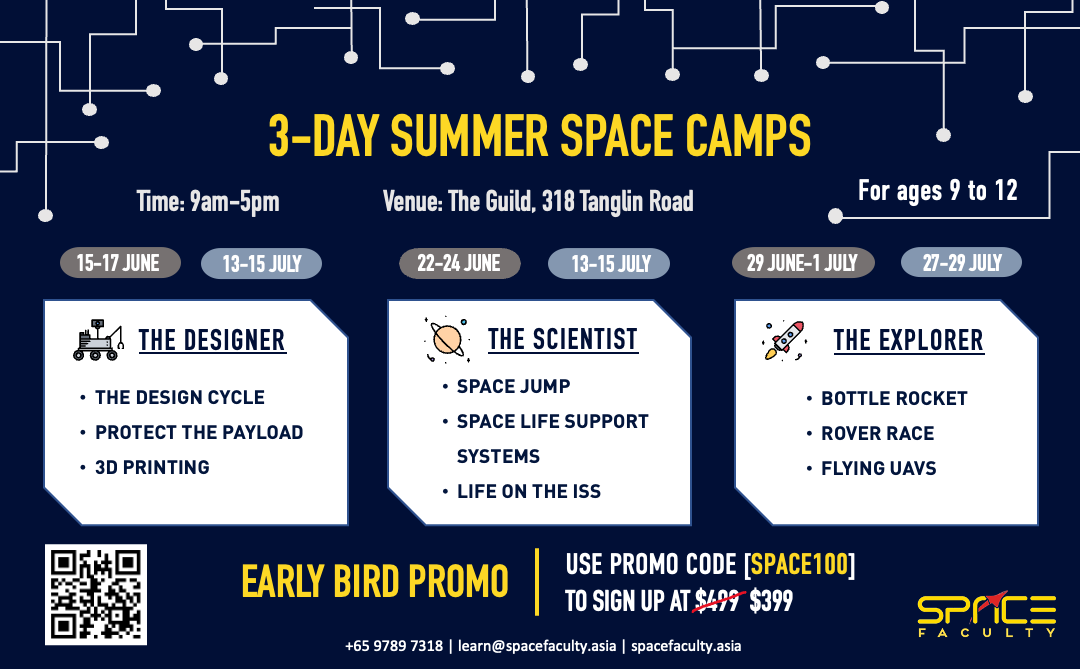 All aspiring astronauts and fans of intergalactic adventures – listen up! The three-day Summer Space Camp is here! Organised by Space Faculty, Summer Space Camp is full of hands-on activities for children ages 9 to 12. Choose to be The Designer, The Scientist or The Explorer and get ready to have a blast during the holidays. Cadets will be fascinated as they learn about outer space, apply classroom knowledge to real-life space scenarios and gain lifelong STEM skills. They can even gain an edge in building an Innovation DSA portfolio.


---
Coding Lab's June Summer Holiday Coding Camps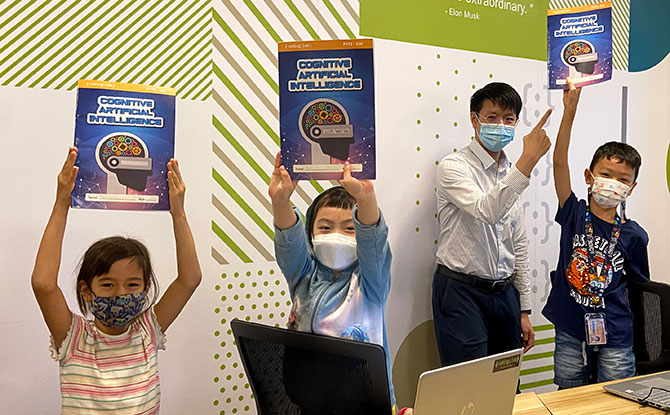 Coding Lab's exciting June Summer Holiday Coding Camps are back! With a myriad of courses for ages 5 to 18 and a MIT-inspired and award-winning curriculum, Coding Lab is the perfect place for your child to start their coding journey. Kids as young as 5 can pick up the basics of computational thinking with hands-on educational toys, while older ones can dive into the world of coding with drag-and-drop Scratch programming, app invention and Python programming language. From Minecraft coding to Cognitive Artificial Intelligence and Machine Learning, there are also more challenging programmes available.
Choose from four different locations in Singapore (Parkway Parade, Bukit Timah (KAP Mall), United Square, Seletar Mall) or opt for online courses, starting 30 May. Get more details on Coding Lab's June Summer Holiday Coding Camps here.
---
Little Day Out's Heritage, Nature and Foodie Tours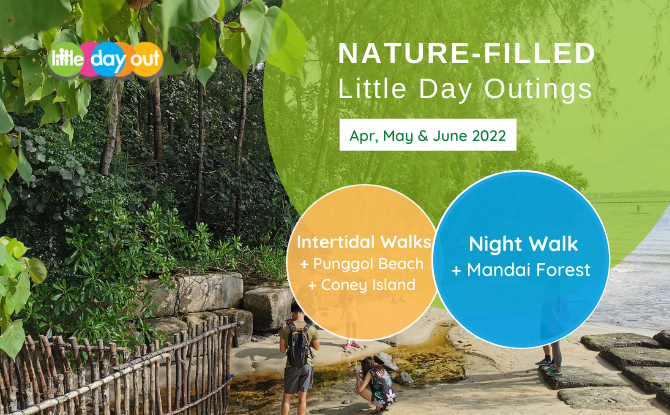 Join Little Day Out's heritage, nature or foodie tours.
We have walks and tours just for families this June holidays, whether it's a Chinatown evening walk about our female pioneers, nature walks at Coney Island and Mandai Forest or a hands-on factory tour to a nasties-free sausage factory, take your pick for an enriching bonding session with your child.
Check out more information here for Forgotten Foremothers and here for nature walks. The Foodie Factory information will be available shortly.
---
Active SG Holiday Programmes
Active SG has an unparalleled variety of sports for children to learn and try. Snorkelling, scuba diving, outdoor skills, Stand Up paddling, Aeromodelling, Archery are some of the sports you can learn via the holiday programmes. Known to be highly affordable, Active SG Holiday Programmes also sell out fast. So do be quick when deciding on your classes!
Click here for more.
---
Little Wildflowers Play Camps (4 to 8 year olds)
Play Camps by Little Wildflowers are based on the Waldorf-Steiner approach emphasizing free play in nature. Climb trees, run down slopes, catch grasshoppers – the children will play with flowers, leaves, sticks, stone and sing, move, do some art and watch a puppet story.
Find out about the Nature Schooling initiative here.
---
Lee Kong Chian Natural History Museum Workshop on Preservation, Collections, Conservation
Gain insight on fossilisations, plant pressing techniques and try making your own fossil and plant badge. All workshops also include a guided gallery tour to learn more about preservation techniques as well as the importance of conservation.
Workshops are held between 10 to 17 June, 2.30 to 5 pm. Register here.
---
Chinese Opera Workshop for Families by Nam Hwa Opera
Pique your child's interest in Chinese culture by learning about Chinese Opera through a Mandarin storytelling and hands-on workshop! Speak with the author and illustrator of picture book 《找到了!》 on local Chinese opera, see her drafts and learn how she created her book! Families will get a chance to try Chinese Opera moves and exercises, guided by Nam Hwa's artistic instructor. Don opera costumes for a memorable time and take plenty of pictures, after which design a 3D Chinese opera mask to bring home.
The Chinese Opera workshop will be happening on 19 June. Find out more here.
---
The Select: Mission 1114 by Focus On The Family
Just for teens, The Select Mission 1114 is for parents and their 11 to 14 year olds! Organised by Focus On The Family, and designed especially for parents and their tweens, the parent-child pair must be Secret Agents solving the mission as a team. It will be a hybrid of physical and virtual tools used to progress in the mission.
More details here.
---
SG Montessori X My Story Treasury's Guided Mandarin Nature walks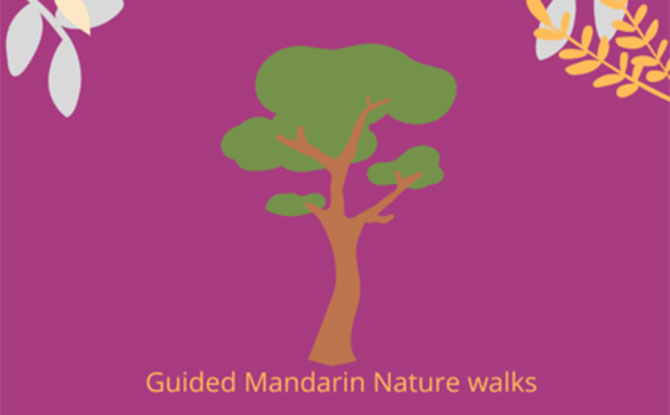 Nature walks in mandarin? Join SG Montessori and My Story Treasury's nature walks in Mandarin every Thursday morning during the June holidays. Learn the names of flora and fauna in Mandarin, read a story and do a craft together. This is a parent-accompanied activities for children 18 months to 6 years.
Book your session here.