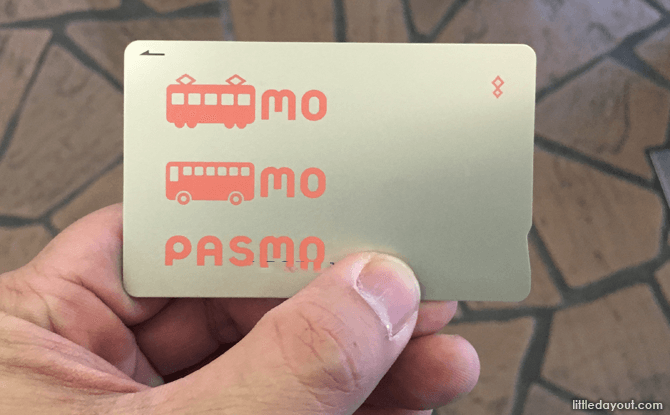 The Tokyo subway system is one of the most complex in the world. There are 278 stations and 13 lines run by two operators within the city. The two operators, Metro and Toei operate 9 and 4 lines respectively. In addition, there are other lines (e.g. the circular JR Yamanote line) that run around the city too.
This can make it a bit daunting for visitors to Tokyo who are confronted by overwhelming number of stations and lines on the map. For those visiting the city, here are some of our quick tips for taking the trains around Tokyo.
Tips for Traveling by Train in Tokyo
1. Figuring Out Which Trains To Take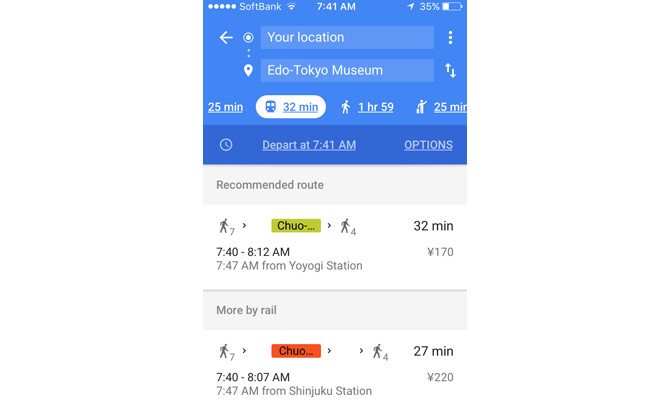 If you are trying to get from point A to point B, the first thing you need to do is to determine which line to take. There is also a good likelihood that you will have to change lines as part of your travels.
A tip for doing so is to use Google Maps. Go to the "Get Directions" and click on the train icon. This will list out various lines and connections. It will also state the estimated travel times. This will allow you to make a faster decision on which lines to take without having to spend time connecting the dots on the subway map.
You can also make a decision whether to take the "fastest" connection (assuming Google is correctly estimating travel times), or a longer ride with fewer number of line changes.
2. Using the Ticket Machine
Once you know which station you are going to, it is time to buy a ticket. From the board above the machines, you will be able to see the fare you have to pay to take the train to your destination.
A little tip about the ticket machines in Tokyo is that the machines have a button that allows you to switch from Japanese to English.
3. 24-hour, 48-hour and 72-hour Tickets
There are multiple Tokyo "discounted" train ticket options.
There are one-day travel tickets within Tokyo. These can be purchased in Tokyo for rides on the Metro line only or both the Metro and Toei lines.
Visitors can pick up 24-hour, 48-hour or 72-hour subway tickets that can be used on both Metro and Toei lines. These need to be purchased at travel agents, selected hotels or at the airport. Read more about the conditions for these tickets here.
Take note that these tickets are for use on the Metro and Toei lines and do not cover the JR lines, i.e. the Yamanote line. Therefore, you will have to plan your travels accordingly.
4. SUICA and PASMO IC Cards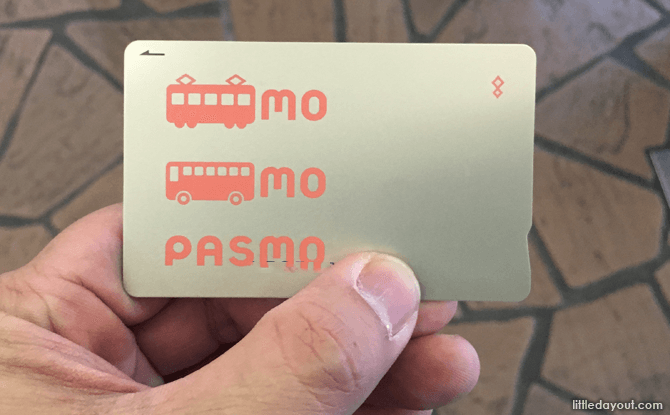 Another option for train travel is to get a prepaid card, known as an IC Card in Tokyo. This comes in two forms, the SUICA Card and the PASMO Card, both of which are interchangeable and function the same way.
To get the card, you can approach the counter at a train station. You will need proof of identity, i.e. a passport (which you are supposed to carry with you anyway in Japan).
You enter in your details at a machine and can decide on the amount you wish to preload into the card. There is a 500 yen deposit for the card as well.
If you run out of stored value, you can top-up the IC card at the ticketing machines.
The SUICA and PASMO cards can be used on the Metro and Toei lines, as well as on other lines around Tokyo such as the JR Yamanote line and Disney Resort Liner. They can even be used to make purchases at convenience stores and vending machines that have the relevant facilities.
At the end of your visit, you can choose to get a refund of any unused balance, or keep the card for your future visits to Tokyo.
5. Local versus Express Trains
On certain lines, you may also come across local and express trains. These are indicated on the signboards at train platforms. Local trains stop at every stop on the line. Express trains bypass certain smaller stations and only stop at selected ones.
If the Express train stops at the station that you want to go to, it is, of course, preferable to take the Express.
6. Re-designation of Trains
It is also probably useful to mention that the same physical train can "change" lines as it progresses in its journey. For example, on a journey between Shinjuku, Tokyo and Yokohama, the same train can "switch" from the Fukutoshin Line to the Minatomirai Line. You don't need to physically change trains, just stay on board.
7. Mind the Gap
One aspect of safety to highlight for those travelling with young children is to mind the gap between the train and the platform. This can be large and with many people moving in and out of the train, be sure to assist children.
8. Train Etiquette
Riding on the trains in Tokyo, there are a few additional etiquette points to take note of that are probably worth repeating. Firstly, queue up outside the train doors and wait for passengers to exit the train before entering. Secondly, in crowded trains, put down your backpack or wear it in front to avoid hitting other passengers. Lastly, refrain from talking on the phone or speaking loudly inside the train.
These are our quick tips for travelling by train in Tokyo, Japan. We hope you found them useful and have a great time exploring the city!
Klook Affiliate Links