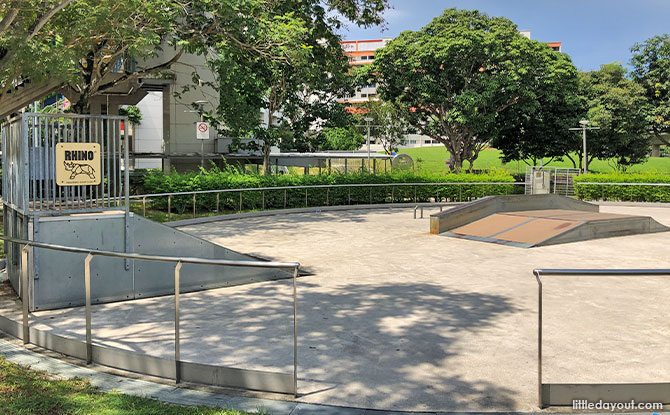 Located at the heart of Tampines, the Tampines Skate Park is within the Tampines Community Plaza and next to Tampines MRT station and Tampines 1 Shopping Mall. This space caters to the needs of residents around the area and the skate park is available for members of the public to use.
---
Skate Park in Tampines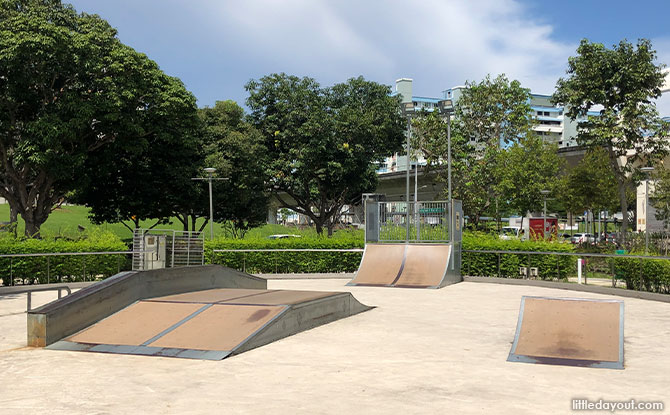 Tampines Skate Park is a skatepark that allows those on roller-skates as well as skateboards to practice and hone their skills. Although the space is small, it has basic elements such as a flat ramp, flat rail and more. It's a spot that is recommended for beginners due to the gentle slopes. Those who wish to practice more advanced moves might need to find other skateparks.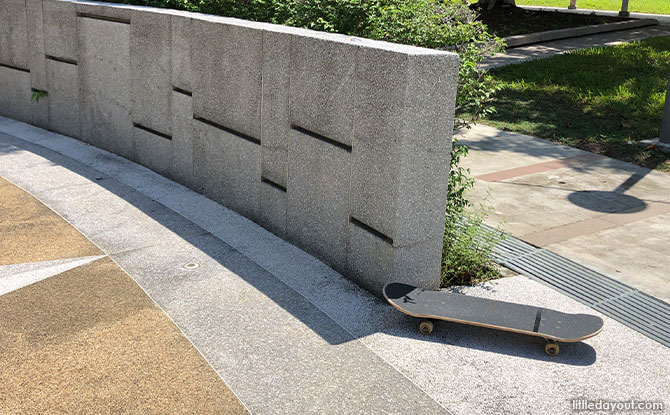 There are also rollerblading classes that are often conducted at this spot of the park and it is common to see group classes taking place especially on weekends. Members of the public who wish to learn how to cycle or rollerblade can look for companies that conduct such classes at this location.
---
Garden at Tampines Skate Park
Tampines Skate Park used to be an empty plot of land but is now surrounded by greenery and beautiful landscape.
There are benches and ramps that members of the public can sit and rest at. It is a good spot for those who wish to get some fresh air and also enjoy watching the general surroundings of the road and trees.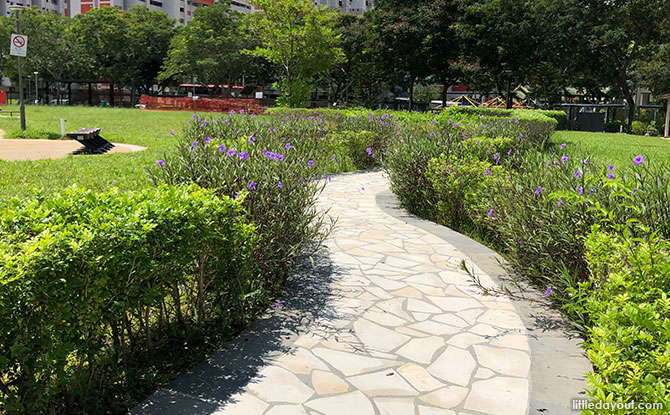 There is also a unique layout of the flowers and bushes in this sA black plaque that has the words: "On 28 March 2015, 9000 of us laid flowers in the shape of a heart as a tribute to our Founding Prime Minister Lee Kuan Yew." These flowers also called the tribute heart was a plot with the wish that "unity and love of home live on and grow."
---
Tampines Skate Park
Tampines Ave 4, Singapore 529538