Tampines Green is a quiet nature spot nestled in the midst of a residential neighbourhood. Not to be confused with Tampines Green Forest Park or Tampines Eco Green, it offers a spot of greenery for those who wish to enjoy some fresh air. It is near the Tampines MRT station and Tampines Green consists of Blocks 160 to 166 along Tampines Street 12.
---
Tampines Green Playground
Around the surrounding blocks at Tampines Green, a small playground offers kids a chance to have some fun without having to travel too far.
This playground consists of a main structure with a slide that has both stairs and a mini rock-climbing wall. There is also a small tunnel for kids to crawl through and movable and some interactive boards that allow one to play games such as tic tac toe.
One can also find four rocking horses that kids can sit and play on together with benches on the side for parents or guardians to watch the kids play from afar. The playground is padded to make inevitable falls a little less harsh on landings.
---
Facilities at Tampines Green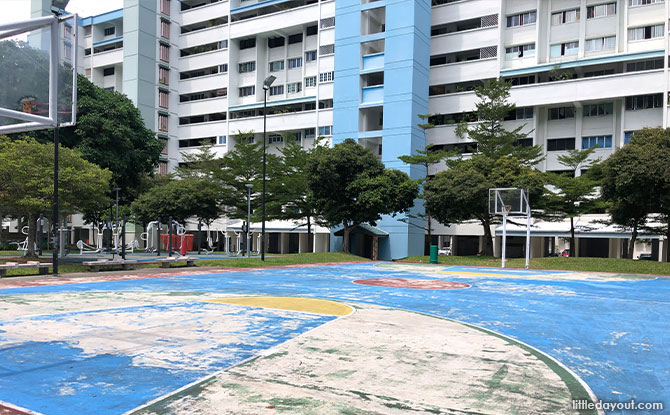 Beside the playground is a basketball court with two nets and the relevant markings for residents around the area to practice and play. Beside the basketball court is an exercise area with various cycling machines and others that allow members of the public to do other simple exercises.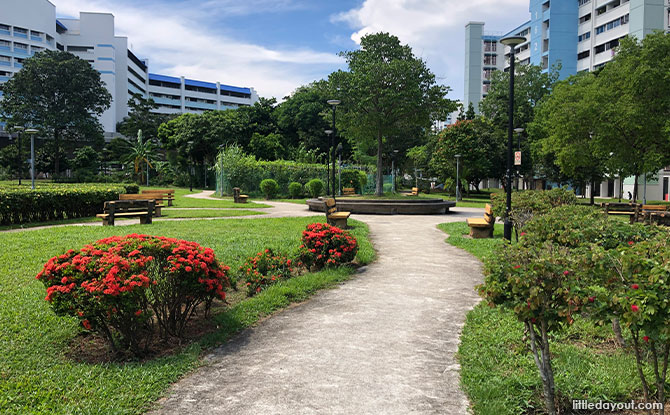 As you walk further down from the basketball court and playground, you can enjoy the views as you walk through the garden with its various flora and fauna. Some benches look like logs that one can rest on.
---
Tampines Green Community Garden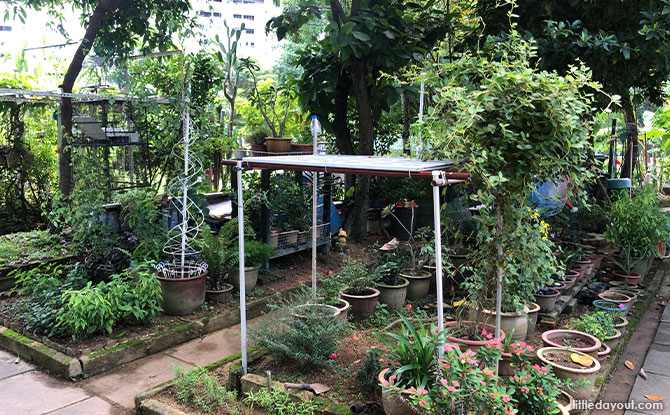 The Tampines Green Community Garden is also located within Tampines Green. It was officially opened on 16 November 2008 and has over 300 plants in its collection comprising of fruit trees, flowers, herbs and vegetables. The Green Garden in Tampines Green has also been a venue for school learning trips.
---
Tampines Green
Blk 160, Tampines St 12