Located near block 366 at Tampines street 34, Tampines Leisure Park is a park that is tucked away behind the residential blocks of the area. There is a playground area with different elements for play. There is also an open area that can be used for outdoor activities or group exercises.
---
Playground at Tampines Leisure Park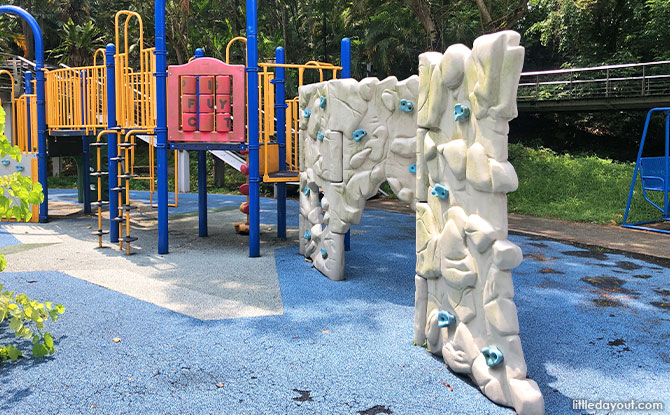 The playground is in the middle of the park and has many play elements such as a bright red slide, stairs to climb, a few variations of a rock climbing wall, as well as a bridge. There are three sections of a climbing wall, each of a different height and grip.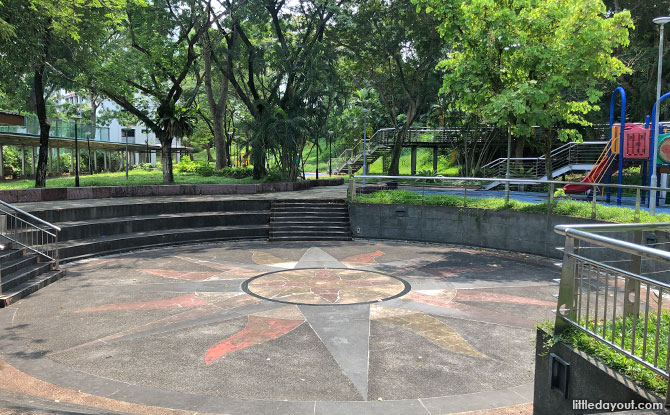 ---
-- Story continues below --
There is also an open space with a sun mosaic near the playground. There are stairs that lead down to the centre of the open space. Residents near the area can use this space to rest on the stairs or also use it as a space to exercise together.
---
Open Area at Tampines Leisure Park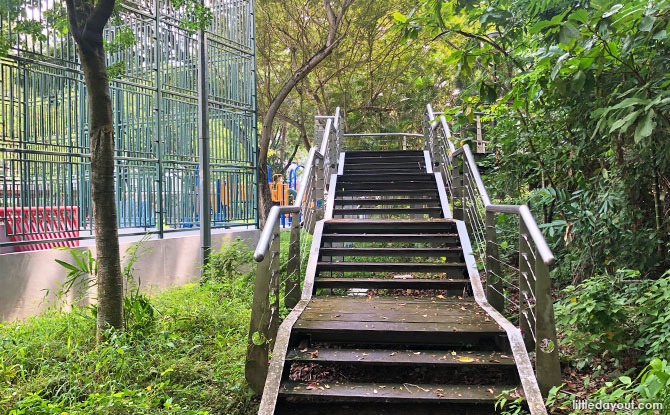 There is also a boardwalk linked by two sets of stairs that leads visitors across the park and towards the other residential blocks in the area. There is also a mental structure that seems to be a shelter that has yet to be fully constructed.
---
Tampines Leisure Park
Block 366 Tampines Street 34