Tucked away in Boon Lay, Suzuki Gourmet Coffee is one of Singapore's oldest coffee roastery that has been around since 1979. It offers the widest selection of finely roasted gourmet coffee in Singapore and Asia.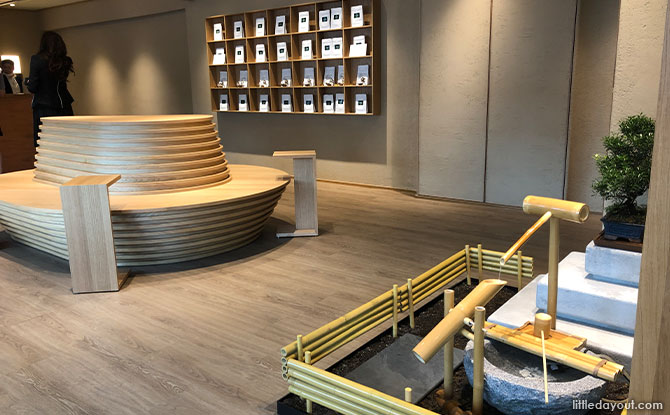 Their café has recently undergone a major revamp and now resembles a Kyoto-inspired teahouse with wooden elements all around.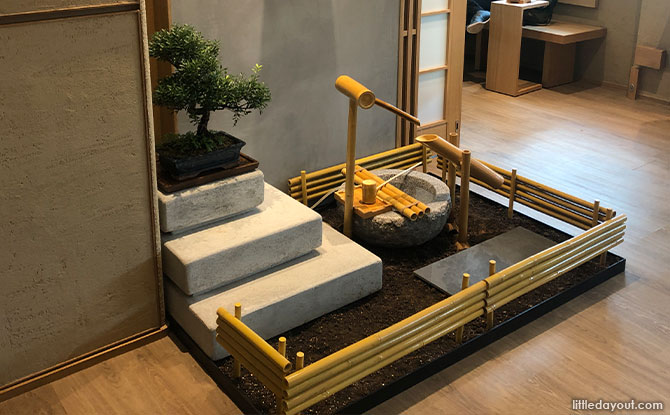 ---
-- Story continues below --
Entering the café, we felt ourselves being transported back to Japan. The interior décor along with the minimalist design and mini zen garden brought back many fond memories of our travels to Japan.
---
Menu at Suzuki Gourmet Coffee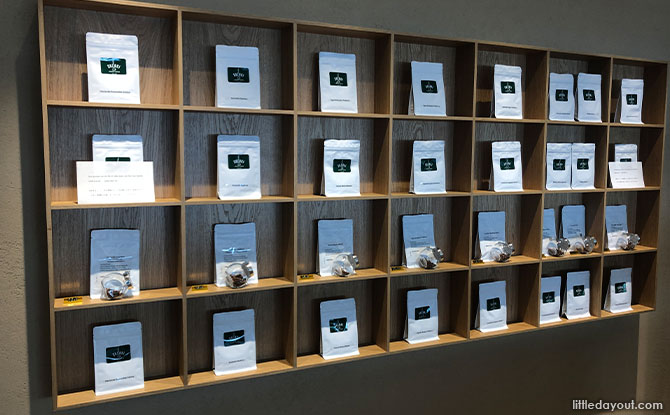 Their menu consists of premium coffee and tea options. Their espresso-based drinks are made using single-origin Arabica coffee beans that are freshly roasted in the factory next door. They use Hokkaido fresh milk for their drinks with milk and also offer Japanese soy milk as an alternative to dairy with no extra charge.
They also offer filtered coffee and light roast options such as Kenya, Ethiopia, Yemen, Costa Rica Aquiares Estate and more. A premium option would be the Geisha coffee from Hacienda La Esmeralda where they won the "Best of Panama" auction in 2004. The coffee is known for its complex taste and is priced higher due to its labour-intensive process.
For non-coffee drinkers, there is a Matcha and Hojicha latte option and an Anmitsu option which is served with sweet red beans on top. The drinks are made using matcha and Hojicha powder imported from Uji, Kyoto.
For those ordering a hot drink, the friendly staff and barista are not only willing to give drink suggestions but are also able to do a variety of custom latte art.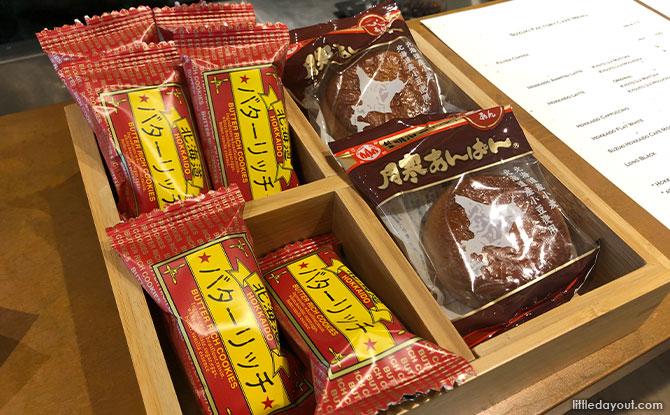 They also offer Japanese snacks such as cookies and Japanese red bean pastries to accompany your drink.
---
Review of drinks at Suzuki Gourmet Coffee
We ordered a cup of Suzuki Hokkaido Cafe Mocha. The chocolate base is made with chocolate powder from Japan. We were pleasantly surprised and impressed that the latte art was a custom portrait. It is also served with a tea biscuit.
The cocoa in the mocha was rich and we loved the creamy Hokkaido milk base. It tasted like a hot chocolate with just the right amount of coffee. This mocha is one of the nicest ones we've had in a while and made the travel down worth it.
We also ordered the Matcha latte with soy milk. The rich Uji matcha was just the right amount of bitterness and the soy milk gave a creamy finish to the latte.
---
Suzuki Gourmet Coffee
We love the vibe of this café and only wish that it were slightly easier to get to. We see ourselves returning for another visit. If you want to feel like you're overseas without travelling out of the country, pay a visit to Suzuki coffee house.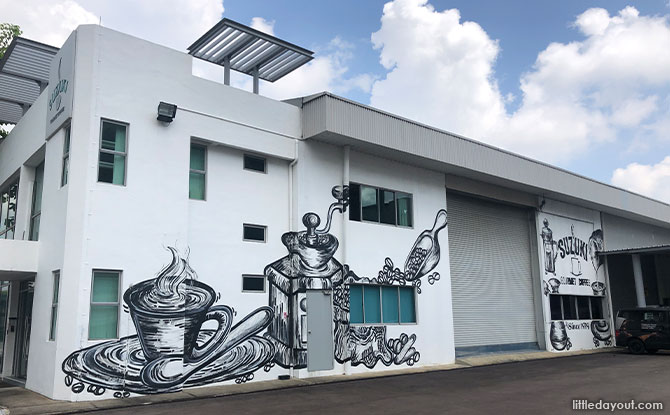 8 Chin Bee Ave, Singapore 619932
Opening Hours: 10 am to 5 pm (Monday to Friday), 10 am to 4 pm (Saturday), Closed on Sunday.