We've all bought clothing before on a whim, or because there was some hot deal we couldn't pass up. But though these may seem like harmless little indulgences, their cumulative effect can be devastating on the environment.
The stats are sobering – and very alarming. According to figures published by the United Nations Environment Programme (UNEP) and the Ellen MacArthur Foundation, the fashion industry is responsible for 10% of annual global emissions – more than all international flights and shipping combined.
Around 20% of waste water worldwide comes from fabric dyeing and treatment. Half a million tons of plastic microfibers wind up in the ocean every year, which is the equivalent of 50 billion plastic bottles. And because these microfibers cannot be extracted from the water, they get ingested by marine life and spread throughout the food chain.
The availability of fast (and cheap) fashion exacerbates the problem by increasing consumption. In 2000, 50 billion new garments were made; by 2020, that figure has doubled. Now, everyone is buying more and throwing out more, with less than 1% of used clothing gets recycled.
But though the scale of the problem is staggering, there are little steps we can take to start addressing it. For a start, be conscious and selective of how much you buy and where you're buying from. Increasingly, many fashion labels are either pitching in with zero waste efforts and sustainable production methods, or they're founded on these principles from the get-go, so do try to lend them your support.
Here, we round up some local sustainable fashion brands and stores worth considering the next time you shop.
---
Sustainable Fashion Brands & Stores In Singapore
Zerrin
Started by: Susannah Jaffer, a former style and beauty writer who realised the environmental and social costs of the fashion industry supply chain.
Known for: Offering a wide range of sustainable and/or ethical clothing and accessories, as well as green beauty products. The website also useful content on sustainability such as guides, interviews and a directory of brands that are doing good.
---
Whispers & Anarchy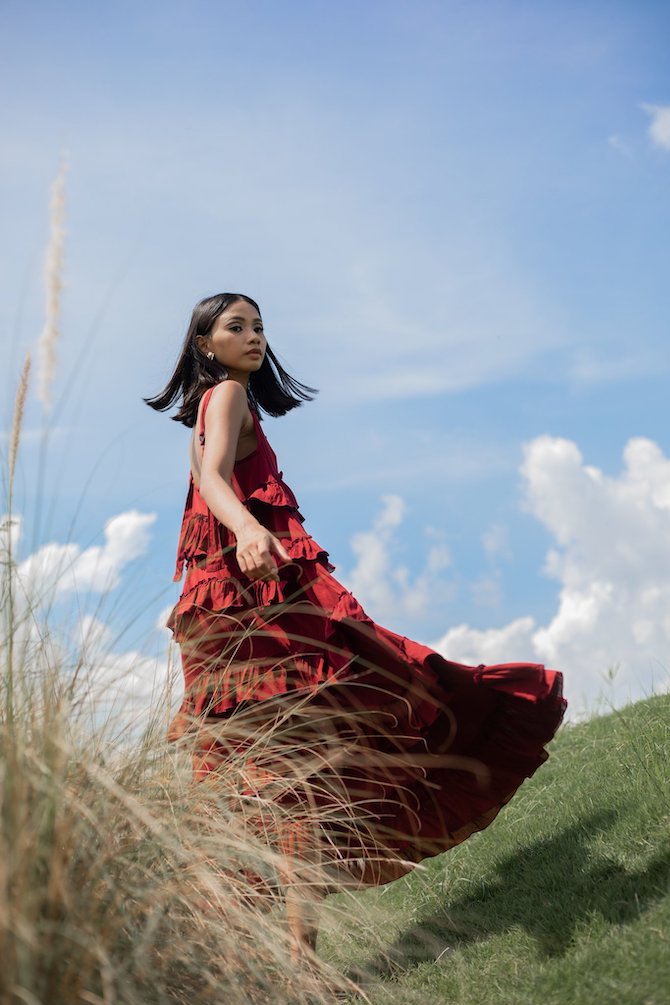 Started by: Sara Ortiz, who wanted to offer clothes that are both beautiful and fairly made. The brand was conceptualized in Spain but based in Singapore, while the clothes are ethically manufactured in Bali via a family-run workshop.
Known for: Versatile, comfortable cuts that aren't just flattering for all shapes and sizes but also create as little wasted fabric as possible. The clothes are made of natural fabrics such as cotton certified by Better Cotton Initiative and rayon voile made from wood pulp, and hand-dyed with non-toxic dyes. No single-use plastic or poly bags are used in the packaging, and items are sent out in compostable mailer bags instead of cardboard boxes. The brand is also involved in a global reforestation initiative.
---
WoonHung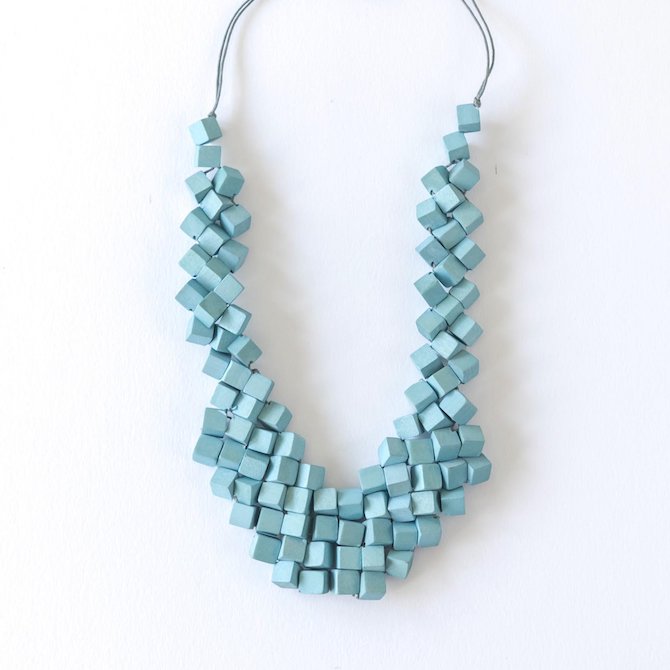 Started by: Singapore-based designer Yvonne Chia, who works with traditional skilled craftsmen in Cebu, Philippines, using sustainably sourced materials
Known for: Jewellery with everlasting designs that can become staple pieces in your get-up. Every piece is handmade and every step of the process is manually done, from washing and sorting to beading, dyeing and polishing. The brand has a "no waste" policy which aims to bring out the beauty of materials used through simple methods and tools.
---
Bare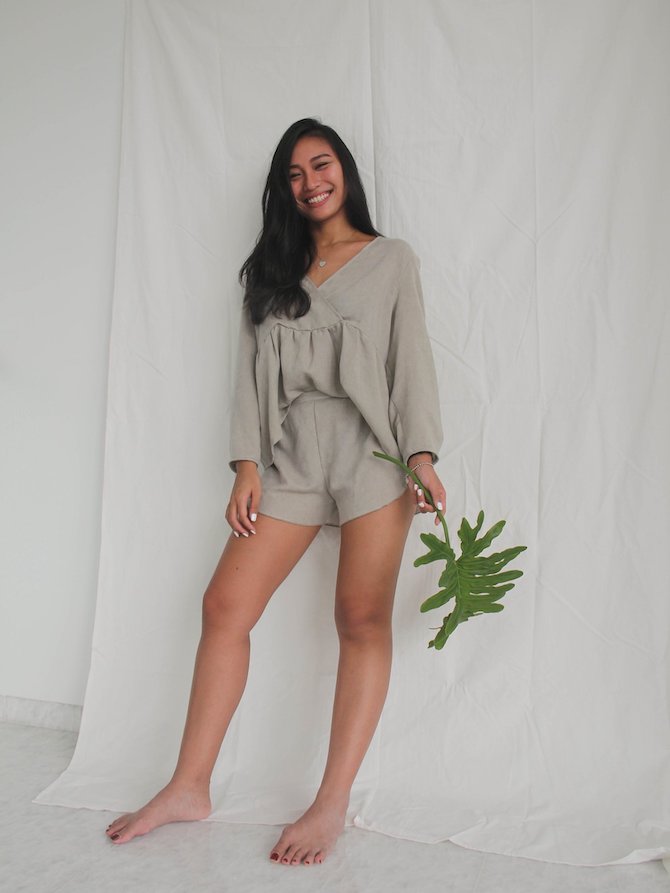 Started by: Serena Chan and Jae Tan, university pals who wanted to do things differently in the fashion industry and create a brand that counters the negative eco effects of fast fashion.
Known for: Basic, investment pieces that are versatile and lasting, both in terms of quality and design. Garments are made in Singapore, in limited batches so there's no wastage. Fabrics selected are those that have minimal environmental impact. Natural dyes from plant matter are used, and waste matter created during the process is biodegradable and can be repurposed.
---
Align Swim
Started by: Vera Ong in 2018 to address the lack of quality swimwear that is affordable, classy and safe for the planet.
Known for: Well-fitting, minimalist swimwear with designs that won't date. The swimwear are made from sustainable fabrics like Econyl (regenerated nylon made from landfill and ocean waste) and Repreve (a high-quality fibre made from recycled plastic bottles). Not only are they ultra soft and smooth, they're also more chlorine resistant than regular swimwear fabrics so you get to use them for a good, long time. Every swimwear also comes in a biodegradable bag.
---
Source Collections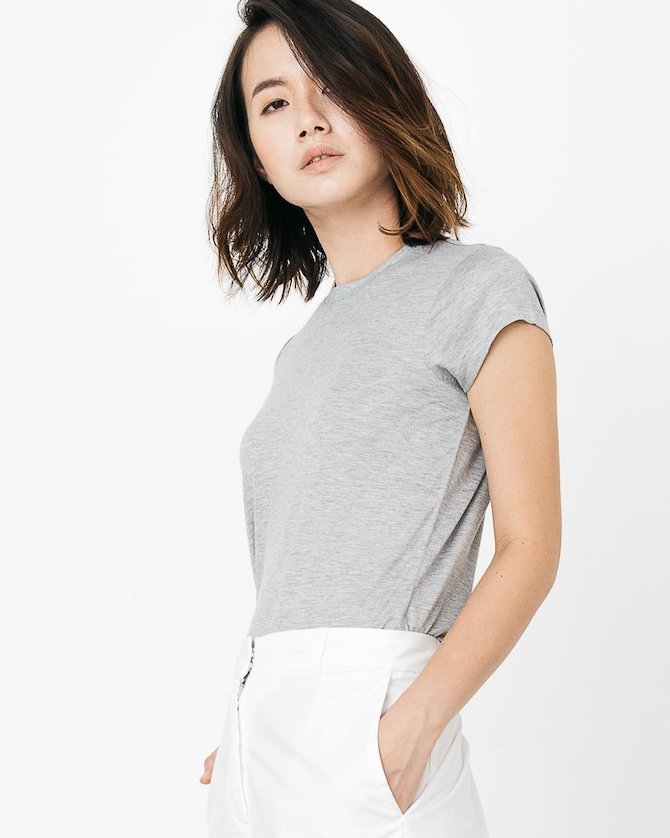 Started by: Vincent Ooi in 2016. After an eight-year stint in Hong Kong working in the luxury watch and jewellery industry, he moved back to Singapore to pursue his passion of socially conscious products.
Known for: Simple, premium quality basics that are affordable. Its line of women's tees are made of tencel, a light, breathable material derived from wood pulp, while its men's tees are made of certified organic cotton. The factory in China where the garments are manufactured follows strict ethical practices like fair wages and comfy conditions.
---
By Invite Only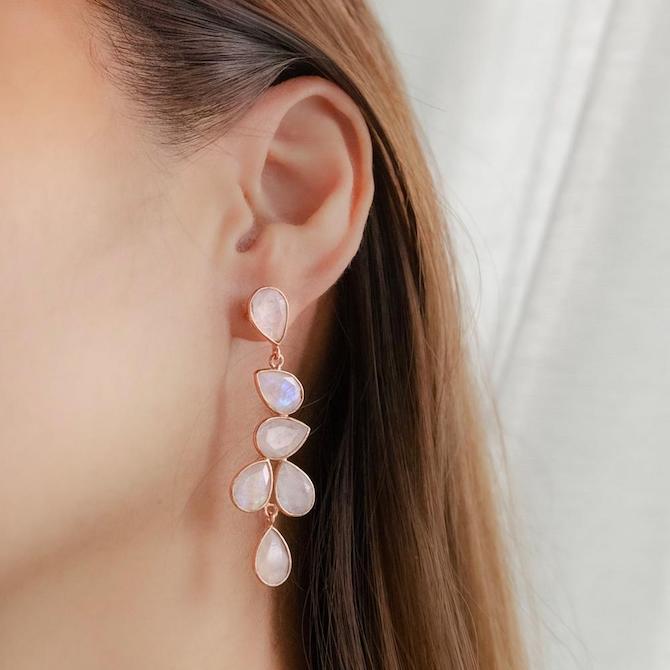 Started by: Trixie Khong in 2009. A first-year university student then, she launched the brand as a way to earn more pocket money and also to provide affordable accessories that won't irritate sensitive and eczema-prone skin.
Known for: Clean, safe and understated accessories that are free of nickel, lead and cadmium – frequent culprits of skin irritation. The brand only engage ethical factories to manufacture their products, and all emissions created by shipping the items to customers are neutralised with carbon offset initiatives. Customers also have the option to contribute by purchasing carbon offsets with their orders. No plastic is used in the packaging.
---
Esse
Started by: Alicia Tsi, who quit her job to pursue her passion in sustainable fashion.
Known for: Well-made investment pieces that will last many washes and seasons. Styles are launched in small capsules instead of big seasonal collections to reduce wastage. The fabrics used are selected with consideration of their water use, land use, eco-toxicity, human toxicity and greenhouse gas emissions, and the brand ensures its clothes are made under fair and ethical conditions. All packaging are plastic-free and use recycled paper.
---
The Fashion Pulpit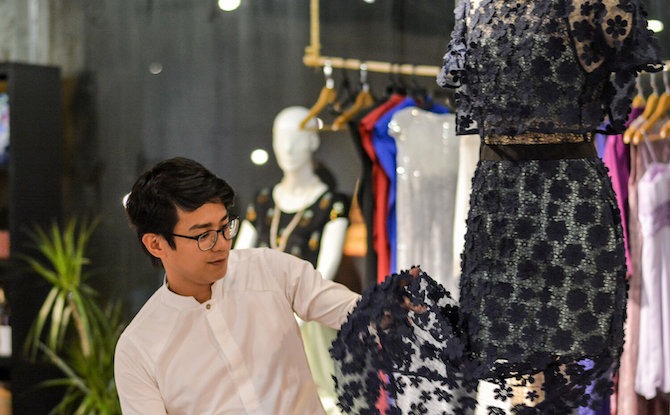 Started by: Former fashion designer Raye Padit, who launched the store to give people an outlet for positive change by swapping and upcycling their clothes.
Known for: A fabulous selection of pre-loved clothing, everything from basic pieces to party and cocktail dresses. Customers select from a variety of memberships, then bring their clothing to the store where they will be assessed on quality, brand and style. Points are given for each garment accepted, which can then be used to 'purchase' other items from the shop.