It's always worthwhile to do whatever we can for the environment and sustainability. And that can start with shopping responsibly and supporting brands that make it a point to be green.
Besides sustainable fashion and reef-safe sunscreens, we can also be more conscious when buying swimwear. Most regular swimsuits are made of materials like nylon and polyester which shed plastic microfibres during washing that eventually enter the oceans. Also, fast-fashion swimsuits are often made cheaply which means they're usually not very durable.
So instead, consider purchasing you and your family's swimwear from eco-friendly or sustainable brands that use fabrics derived from recycled or post-consumer products and have ethical production and labour practices. Some of them also support charities or the local communities they work with. And increasingly, they don't cost an arm and a leg.
We round up some fab labels that do good and look good.
Eco-Friendly Swimwear
Align Swim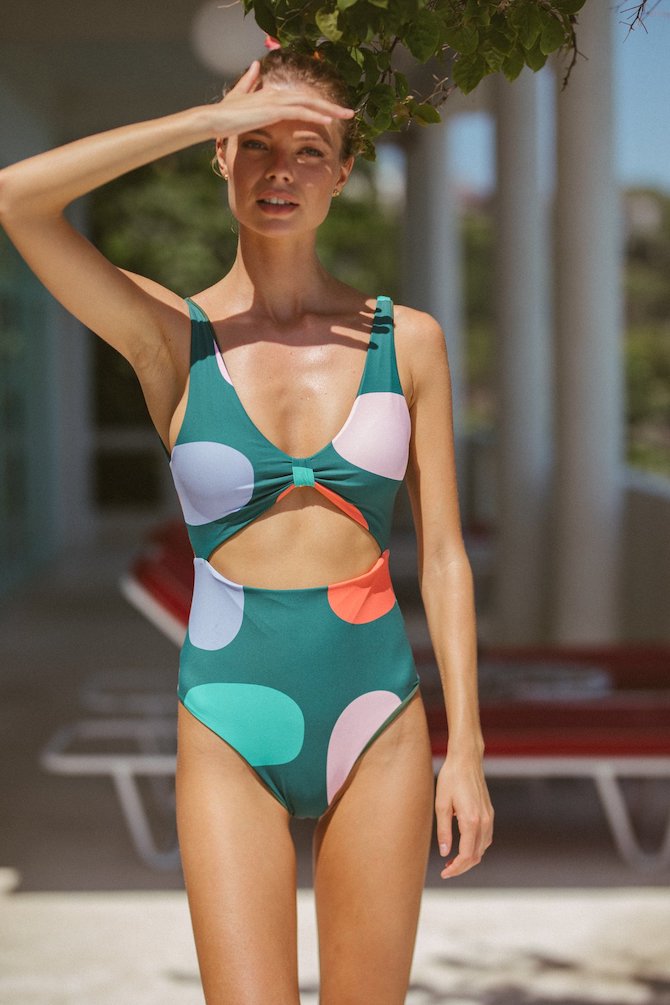 Designed in Singapore and handcrafted in Bali, Align's swimwear are classic, stylish and functional at the same time. The brand uses Econyl, a regenerated nylon made entirely from landfill and ocean waste such as plastic, fishing nets and fabric scraps. Even their packaging and pouches are made for re-use or easy recycling.
---
Summersalt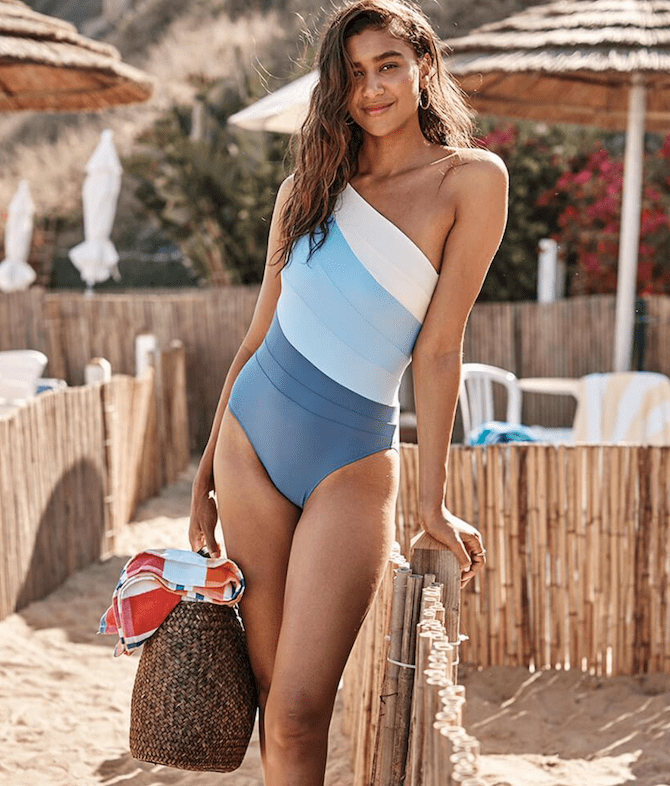 This US brand offers a wide range of fashionable swimwear made from a luxe-feeling fabric that's 78% recycled polyamide. The swimsuits offer UPF 50+ protection against ultraviolet rays and are made to retain their shape and stretch through sand, sweat and chlorine exposure.
---
August Society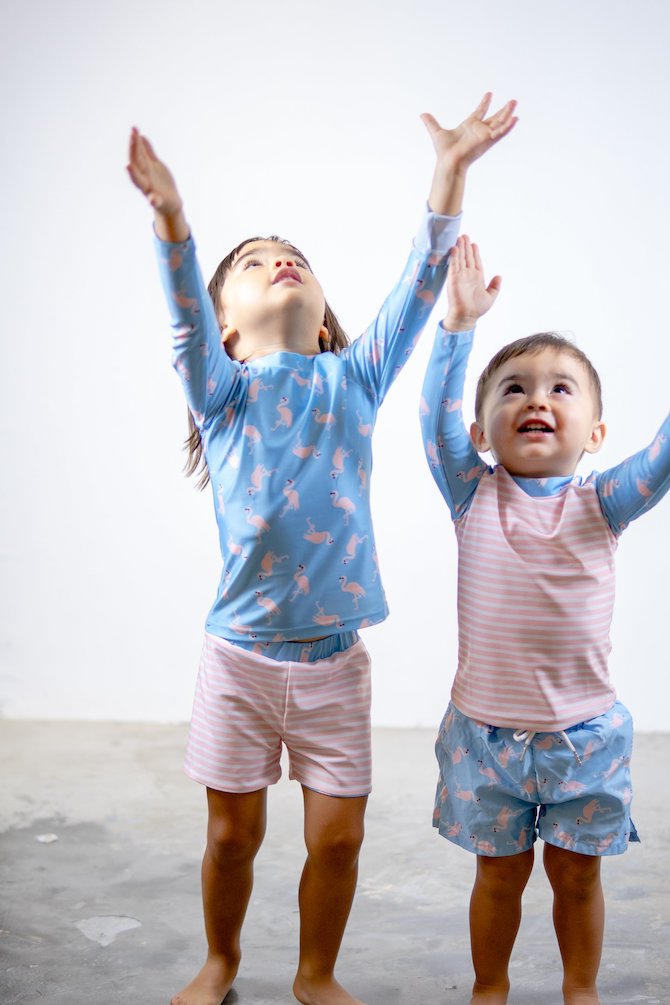 Offering sustainable swimwear for the whole family, this homegrown label uses recycled fabrics made from Econyl and waste plastic like single-use bottles. Each piece is made to last, thanks to the inclusion of a type of spandex called Lycra® Xtralife™ that helps to keep its shape for a long time – up to five years if you follow their care instructions. Designs are also reversible so you get more bang for your buck.
---
Cosmo Crew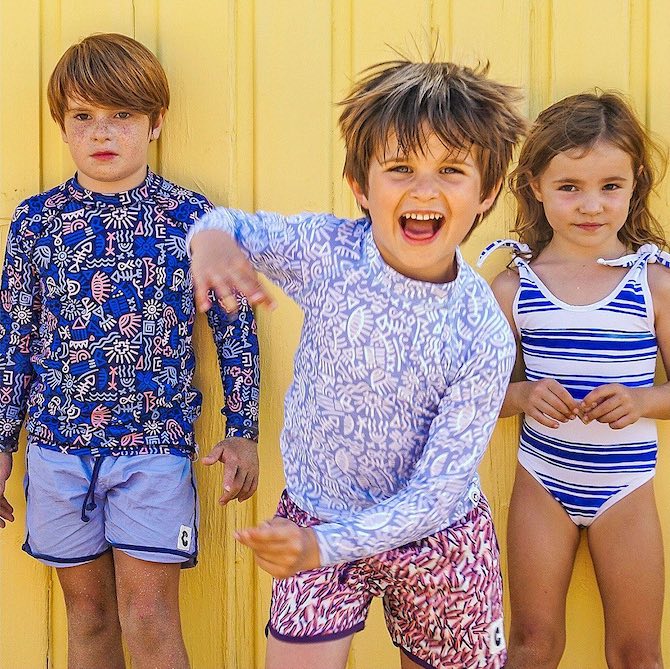 Started by an Australian mother-of-two, this swimwear brand for kids merges fashion with sustainability. Products are designed in Australia and handmade by Balinese tailors in fair partnership. Beach shorts are made from organic cotton while its swimwear uses a mix of Econyl and Lycra® Xtralife™. Even the bags the products are sent in are non-plastic and environmentally friendly, made from a compostable and bio-degradable material.
---
Elle Evans
This Aussie label offers swimwear and activewear for women, teens and kids (sorry, guys). Products are made to leave as small an environmental footprint as possible, using Econyl. Fabrics are digitally printed using water-based, non-toxic inks, and the finished products are shipped in compostable mailers. A dollar of every sale is donated to the Healthy Seas Initiative.
---
Ubu
Aiming to provide women with well-fitted, flattering swimwear at minimal impact to the environment, Ubu products are made with Econyl and Lycra® Xtralife™ and only in small batches. At the boutique family-run manufacturer in Bali, workers are paid a fair wage and work reasonable hours under safe conditions. The designs are timeless so you'll get maximum mileage out of each piece.
---
Prana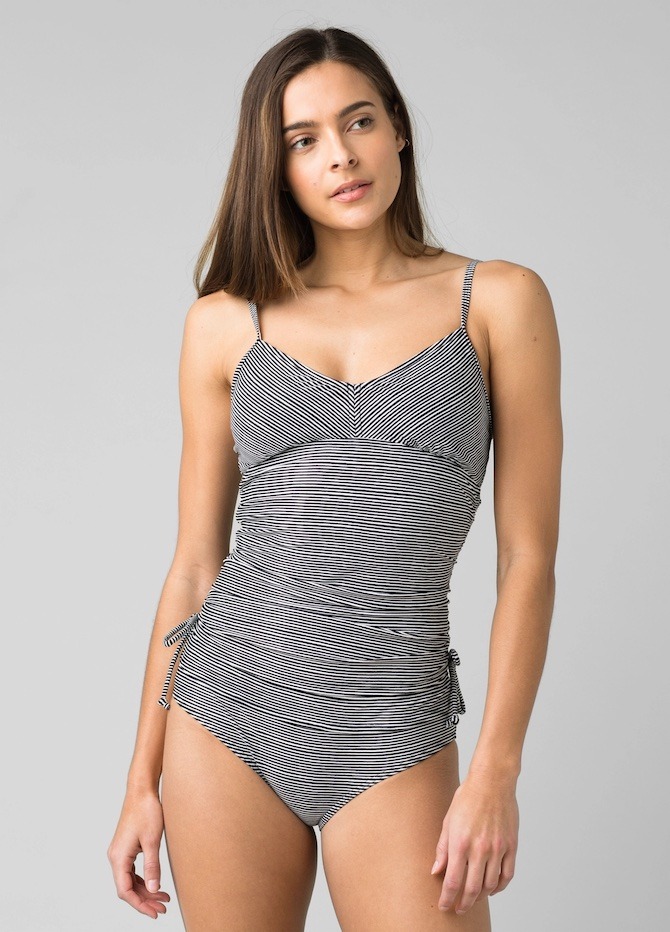 Started in California as a line of yoga and climbing wear, Prana has since expanded its offerings to include swimwear, activewear and sporty casuals – all made sustainably and with respect for the planet and for people. The Econyl-and-Lycra swimwear made by fair trade certified factories come in a good range of styles and offer UPF sun protection and are quick-dry.
---
Salty Swimwear
All its swimsuits are designed in Australia and a handmade by two tailors in Bali using Repreve – a performance fibre derived from 100% recycled materials including post-consumer plastic bottles and pre-consumer waste. The products are mailed out in biodegradable and compostable packs
---
Pinksalt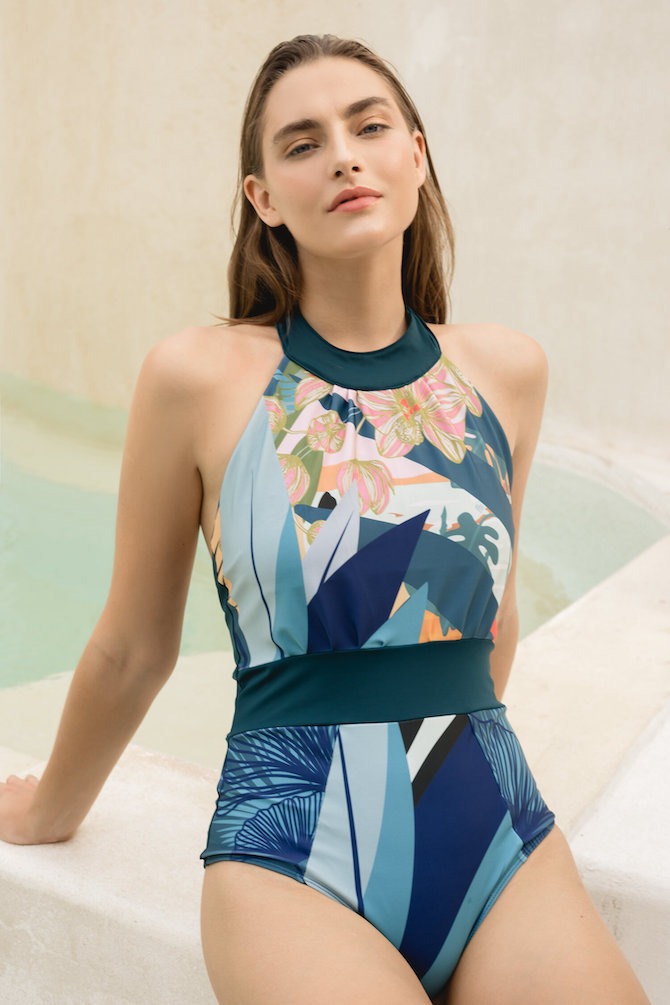 Founded by a pair of friends who met while studying at the Textile and Fashion Industry Training Centre, this local label offers modest and comfortable swimwear that don't compromise on style. Although some of the pieces are made of conventional swimwear material like nylon and spandex, there also many that use Vita PL by Carvico, a high-performance fabric derived from 100% recycled polyester.
---
Bon + Co
Offers ethically made swimwear for kids, tweens and teens, designed by a team of mums and dads in Brisbane. The pieces use Repreve fabric and come in feel-good colours and creative prints. They're also made to withstand the demands of a sweltering Australian summer. Read: UPF50+ sun protection, chlorine-resistant and anti-pilling.