We all like to have a good time at the beaches. But that shouldn't be at the expense of marine life and the health of the oceans, which are already under threat from rising sea temperatures caused by climate change.
Studies have shown that some ingredients commonly found in chemical sunscreens – notably oxybenzone and octinoxate – can cause corals to bleach and die. Having these chemicals in sea water also enable viruses to thrive, while nano particles in the sunscreens could be ingested by corals and other sea creatures.
That is why at the start of this year, the US state of Hawaii enacted a ban on the sale of sunscreens that contain oxybenzone and octinoxate to protect its reefs. Some coastal areas and holiday destinations also have similar bans or encourage visitors to use non-chemical sunscreens.
Of course, saving the coral reefs and oceans takes a lot more than just switching your choice of sunscreen, but every little bit helps. Here are some points to consider when shopping for one:
The absence of oxybenzone and octinoxate on the ingredients list.
Go for a mineral-based sunscreen that uses zinc oxide and/or titanium dioxide instead. These mineral particles sit on top of the skin and physically block out UV rays instead of absorbing them like chemical sunscreens.
Make sure the mineral sunscreen's has a non-nano formula, which means the ingredient particles are not so tiny that they can be ingested by corals.

Look out for "reef-safe" labels on the packaging.
Do be aware, though, that there are no official guidelines as to what can be termed as "reef-safe" or "reef-friendly", and no governing bodies to enforce rules. So the best way to check is really to look at the ingredients list on the bottle.
We've got some suggestions here to get you started.
---
Reef-Safe Sunscreens
All Good Kid's Mineral Sunscreen SPF30, $16.22
Uses zinc oxide as the active sun protection ingredient. It's also enriched with skin-soothing goodies like chamomile, calendula, rose hip, buriti and olive oil.
---
Tropic Sport SPF30 Mineral Sunscreen, $27.05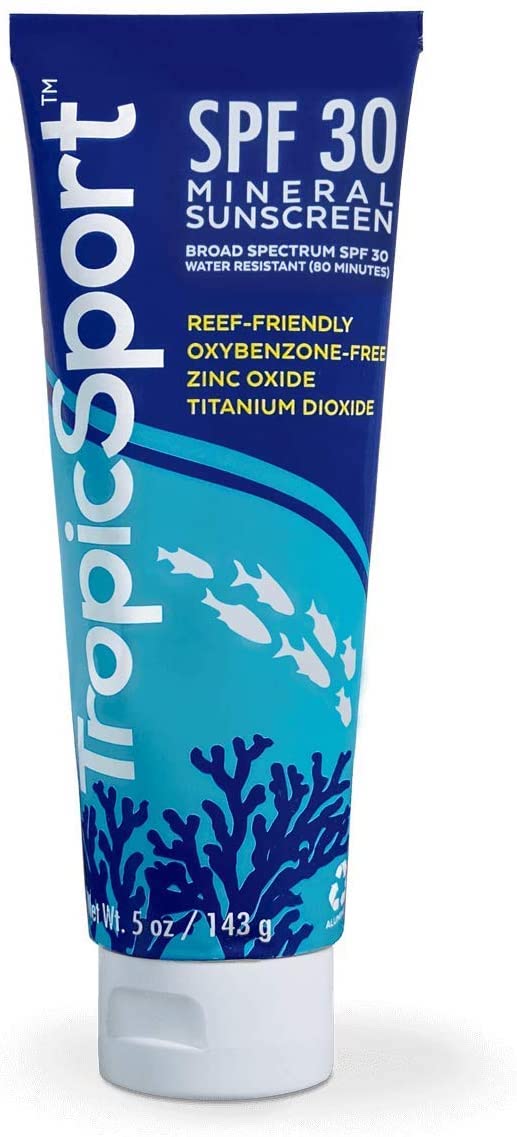 Not only is it free of oxybenzone and octinoxate, it also does away with other controversial sunscreen ingredients like avobenzone and octocrylene. Promises 240 minutes of water resistance.
---
Badger Lavender Broad Spectrum SPF30 Natural Mineral Sunscreen Cream, $24.34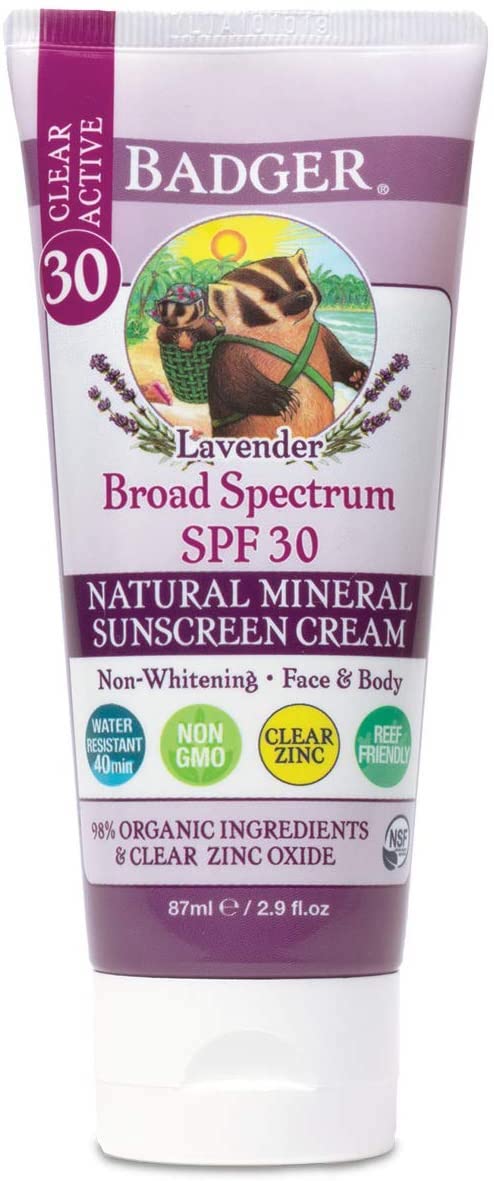 Has clear zinc oxide that won't leave a white cast on skin. Comprises 98% organic ingredients such as sunflower oil, beeswax, lavender oil and vitamin E.
---
Suntegrity Natural Mineral Body Sunscreen SPF30, $45
Comrpises 20% non-nano zinc oxide. It's also free of chemicals such as parabens, phthalates, synthetic dyes, sulfates and chemical UV absorbers.
---
Ethical Zinc Natural Clear Zinc Sunscreen SPF50+, $22.99
This formula has 22% natural pharmaceutical-grade zinc oxide which dries clear after rubbing in and is water-resistant for up to 80 minutes.
---
Mama Kuleana Reef Safe Sunscreen SPF30, $27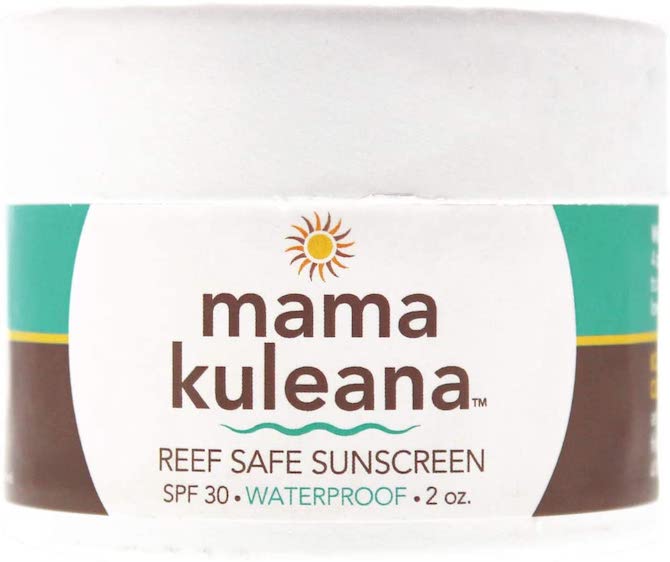 Hand-made in small batches in Hawaii, this has non-nano zinc powder plus moisturising organic shea butter and plant oils like coconut, safflower and raspberry.
---
Goddess Garden Mineral Sunscreen Kids SPF50, $24.32
Non-nano zinc oxide accounts for 20% of this formula, which is scented with organic lavender oil and has nourishing organic shea butter and coconut oil.