Looking for a new eating spot the next time you head over to town? Sushiro, Japan's leading conveyor belt sushi restaurant has opened its second outlet in Singapore at Shaw House. The new location isn't the only thing to note if you're planning to visit Sushiro Isetan Scotts – they have some new menu items and a selection of limited time only items too.
On the Menu
The new items added to the menu at Sushiro Isetan are torched spear squid, surf clam, surf clam with lemon basil and dry uni ramen.
The torched spear squid and surf clam was really enjoyable. We personally preferred the surf clam with lemon basil to the neat version. The lemon basil dressing oiled the chewy surf clam just enough to infuse each bite with lots of flavour.
---
-- Story continues below --
---
Tucking in to Uni Ramen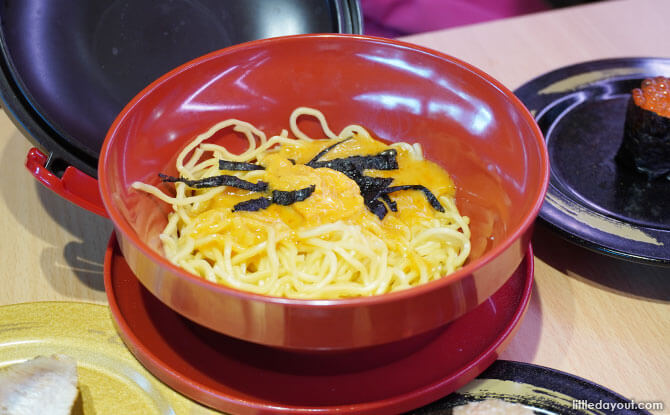 Uni ramen is a dish that is on Sushiro's menu by popular demand. If you're wondering why uni is one of the higher-priced items on the menu, one of the reasons is because the sea urchin only has five small edible parts that have to be eaten very fresh.
Sushiro Isetan Scott's uni ramen dish has a strong taste and was extremely creamy. We've tried other uni ramen dishes and the uni ramen dish at Sushiro Isetan is one of good quality for its price point.
---
Sushi to Satisfy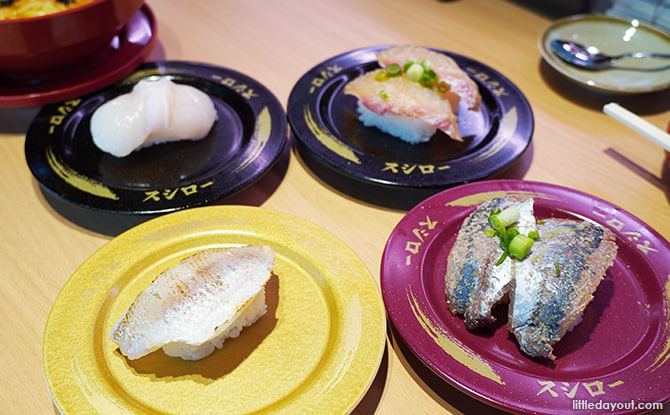 Some other sushi plates that are available for a limited time include the tuna and pickled radish gunkuan, black throat seaperch and marinated sesame mackerel.
The sea perch and mackerel are both fatty and oily fish, which is super satisfying if you enjoy that kind of meat.
The radish in the Tuna & Pickled Radish Gunkan added a nice crunch to the bite. Another dish we enjoyed was the giant scallops. They were sweet, tender and delicious with each mouthful.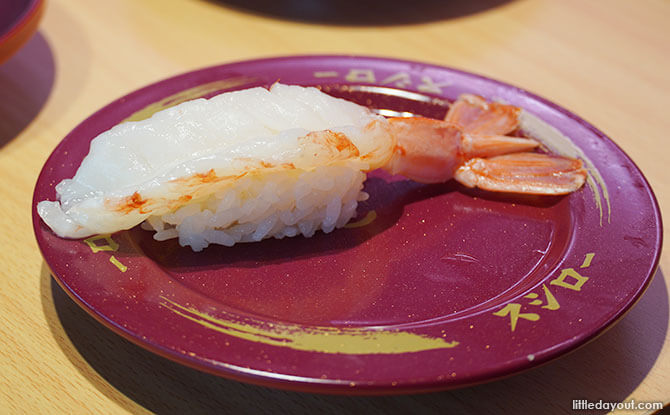 Some of the dishes that we had tried on our last visit to Sushiro and decided to order again were the cold chawanmushi as well as the giant shrimp sushi. They are turning into our must-order items for each time we visit Sushiro.
---
Hattendo Pudding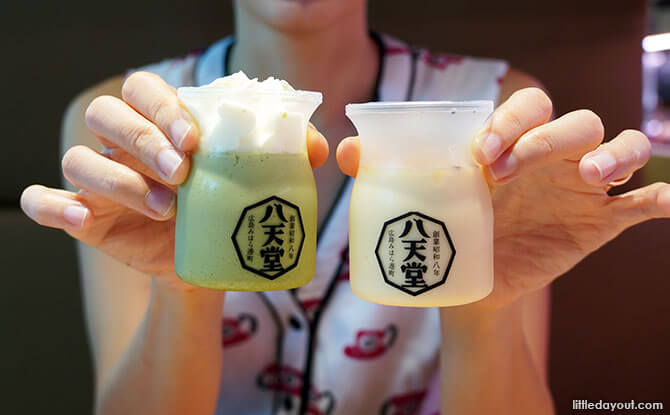 After an extremely satisfying meal, we finished off with dessert consisting of cream buns and puddings from Hattendo. We tried both the matcha pudding and the Okinawa brown sugar coconut pudding. The matcha had the right balance of creaminess and sweetness, while the coconut pudding was light and welcomed after all the rich and fatty meats that we had consumed.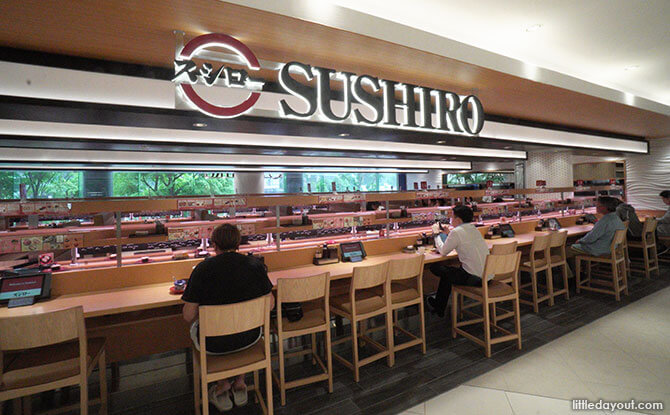 We're excited that Sushiro is now even more accessible with its new location at Isetan Scotts, Shaw House. There are two more outlets scheduled in the pipeline at Causeway Point and one more in the East. Cheers to tasty, high-quality sushi at Sushiro for all!
---
Sushiro Isetan Scotts
Where: 350 Orchard Road, Shaw House #03-K1/K2, Singapore 238868