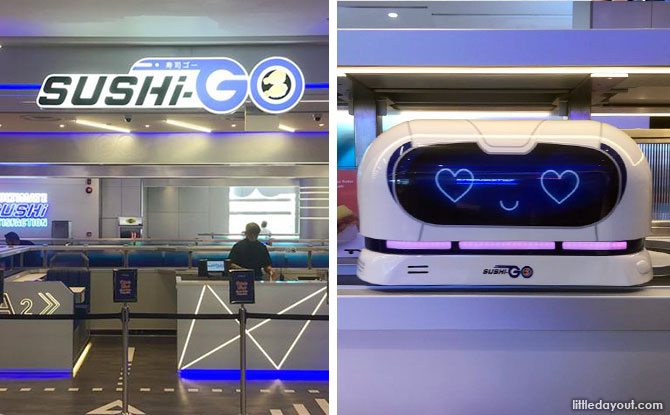 Sushi-GO now has its second outlet at AMK Hub. Located next to the cinema, the sushi restaurant has 118 seats and an interior right out of the Jetsons.
---
Hi-Tech Service by GO-Bots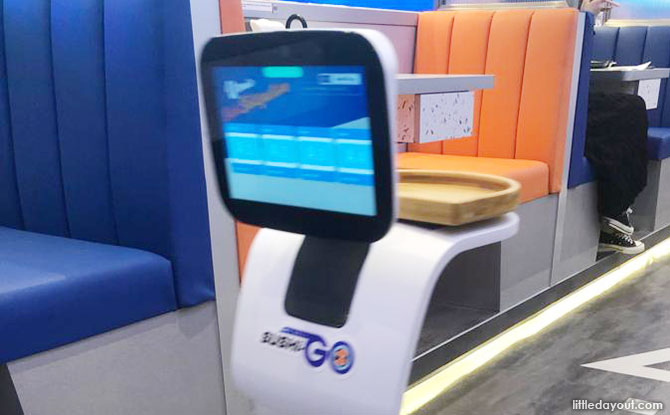 The high-tech experience starts at the entrance where Robby the guest relations robot welcomes and even seats guests at Sushi-GO. If Robby is unavailable, you will be welcomed by the regular human wait staff.
Beside each table are tracks where 'GO-Bots' with cute emoji-like faces zip around ever so smoothly and silently.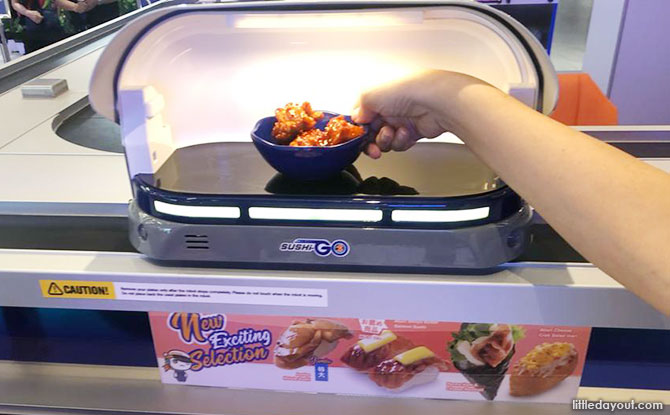 After orders have been placed via a QR code, the GO-Bots deliver the food to the tables where they open their lids and wait for customers to take their sushi before closing up and zooming off.
It's an efficient way to get food to the table fast.
---
Menu at Sushi-GO, AMK Hub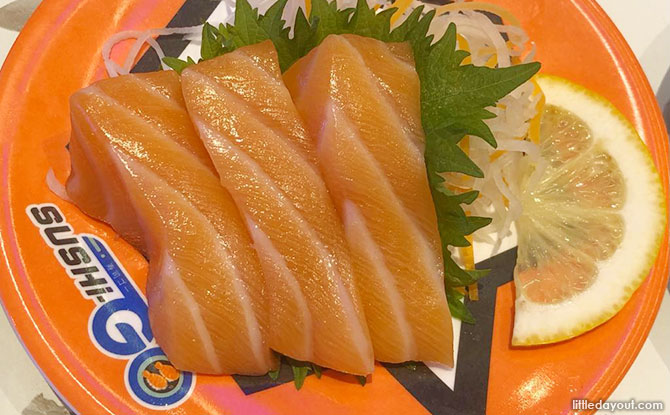 Sushi-GO at AMK Hub has a selection of 150 dishes on the menu. These include the standard fare that you'd expect at a sushi restaurant such as nigiri, gunkan, inari, maki, hand rolls and sashimi. There are also cooked food items like ramen, soft shell crab tempura, takoyaki and karaage, as well as Japanese street snacks.
Sushi-GO's prices are wallet friendly and range between $1.80 to under $6 a plate.
Some of the chef's recommendations at Sushi-GO, AMK Hub include…
… the Lobster Salad-GO (which strangely comes on top of cucumber maki), Ikura Gunkan, Go-Tsumami Salmon Sushi and…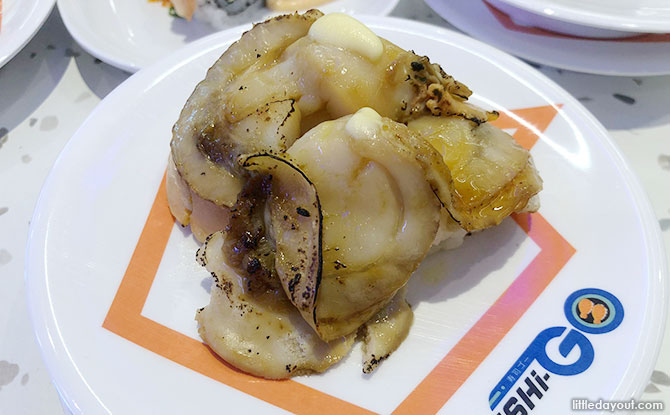 … Aburi Shoyu Butter Hotate Sushi.
Other plates that we tried included:
Anura Shoyu Butter Aka Ebi – this featured tiny slabs of butter laced on top of the prawns. The prawn had just the right bite, not too crunchy neither soggy while the butter added an unusual twist.
Torotaku Gunkan was another plate with a unique twist on an old time favourite. This tuna gunkan had pickles. At first we were worried that it would overwhelm the flavour of the fish but thankfully it didn't.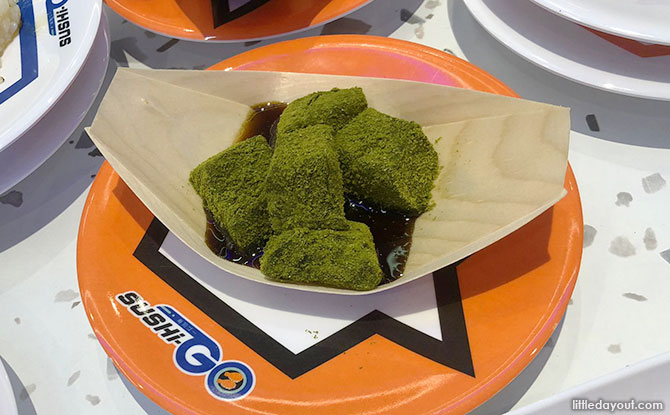 Warabi Mochi – this was well balanced, not too sweet and with just the right bite. There's always room for dessert!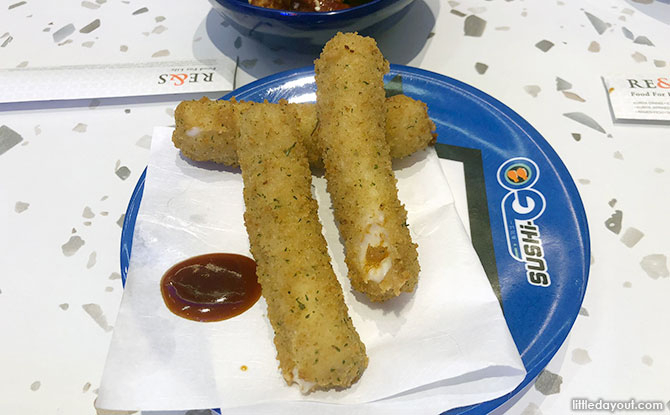 Sushi-GO AMK Hub also has Mozzarella Sticks, something we didn't expect.
To celebrate the opening of Sushi-GO @ AMK Hub, there will be a $1 sushi all-day special on 30 nigiri items on 30 and 31 July 2022, while stocks last.
---
Sushi-GO at AMK Hub
Where: #04-02, AMK Hub
Opening Hours: Monday to Friday, 11.30 am to 10 pm; Saturday, Sunday and Public Holidays, 11 am to 10 pm.
Website