Let it snow, let it snow, let it snow in Singapore 2021. Dreaming of a white Christmas in tropical Singapore? There are several locations where there will be snow in Singapore this year. It is always a treat for the kids and a chance for picturesque shots of the kids with big smiles on their faces.
Here is where to go if you are looking for snow in Singapore this year, 2021.
---
Where to Find Snow in Singapore 2021
Jewel Shiseido Forest
Snow will be falling at the Shiseido Forest Valley from 19 November 2021 to 3 January 2021 as part of Meet the World at Jewel this Christmas. Take note that to experience this snowfall at Jewel, you must redeem a pass to enter into the Shiseido Forest Valley between 6 pm and 11 pm daily. An entry pass can be redeemed for every $25 ($50 in supermarkets) spent.
The forecasted snowfall timings at Jewel Shiseido Forest Valley are:
6.15 pm
6.35 pm
7.15 pm
7.35 pm
8.15 pm
8.35 pm
9.15 pm
9.35 pm
10.15 pm
10.35 pm
Get more details here.
There is also snow fall at Canopy Park, twice every hour from 6 pm to 11 pm.
---
Festive Celebrations at Rainforest Lumina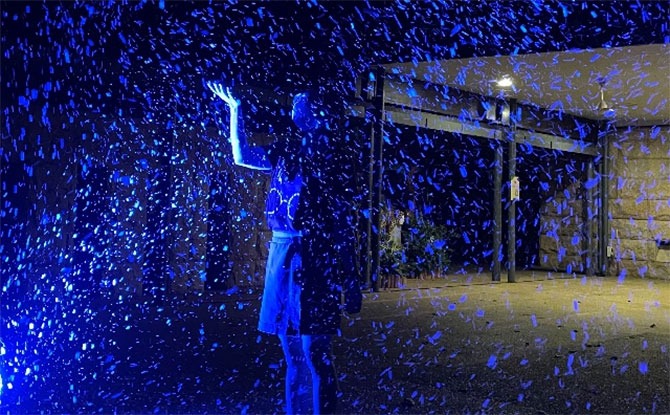 Snow in the rainforest? That's happening for the first time ever at Singapore Zoo's Festive Celebrations at Rainforest Lumina. The snow fall experience in Singapore will take place from 7.45 pm to 11.15 pm on the following dates:
10 to 12 December
17 to 19 December
24 to 26 December
Get more details here.
---
Capitol Singapore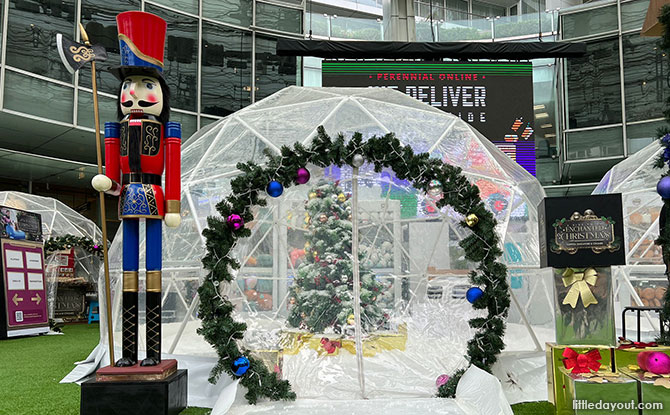 The Outdoor Plaza at Capital Singapore will be seeing snowfall between 19 and 26 December 2021 from 7.30 pm onwards with it falling for 5 to 10 minutes every half-an-hour. There are also cute snow globes that you can book at the Outdoor Plaza too.
---
Snow City
If you want to experience snow in Singapore, Snow City offers both the chills and the white powdery stuff. This year, there is also an ice hotel set up inside Snow City too. Find out more about Snow City.