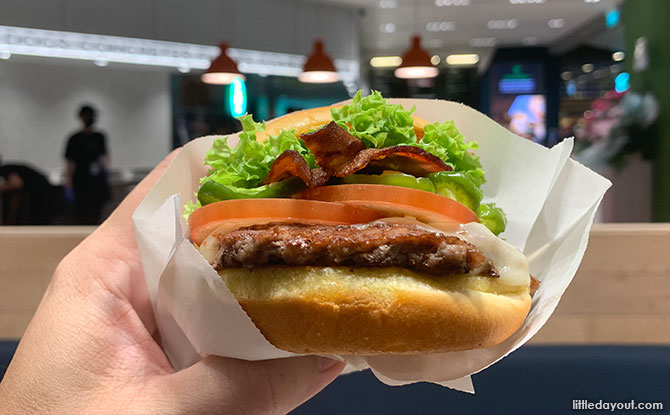 Shake Shack Great World City has opened and it is the chain's sixth outlet in Singapore. For those who are thinking of heading down to grab a bite, here are 5 things to know about the new outlet.
---
Things To Know About Shake Shack Great World
Location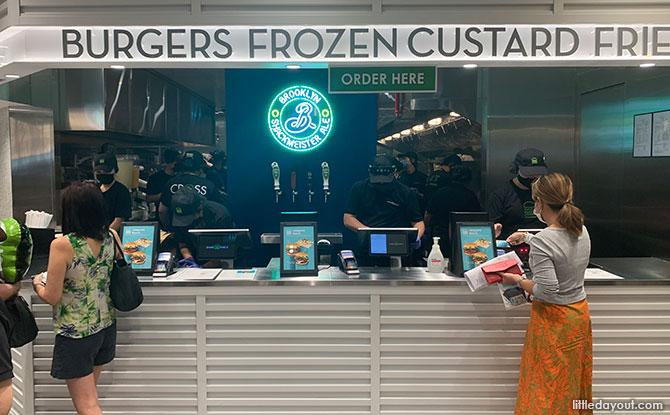 Shake Shack Great World is located on the 1st floor of the Great World City Mall. It is just beside the taxi drop off point facing Kim Seng Road. For those who are familiar with Great World City, it has taken over the unit previously occupied by Cedele, however, the entrance to the fast-casual restaurant is further in from along the corridor.
---
Limited Time Jalapeno Ranch Menu
To commemorate the opening of this sixth outlet, look out for the Jalapeno Ranch menu that will be available from 28 April to 15 June 2021 across all outlets, including Shake Shack Great World of course. The Jalapeno Ranch Burger (single patty) costs $11.90. There is also a chicken version and ranch fries too.
---
Concretes
Shake Shack Great World also has two exclusive concretes. The Poppin' Good Time has a vanilla base with chocolate pop rocks, brownies and sea salt caramel sauce. The Berry Ferris Swell features a combination of custard with raspberries and cheesecake.
---
Décor
Look out for murals on the wall which has been inspired by Great World City's past life as an amusement park. These are done by Singapore-based artist Tobyato.
---
Opening Hours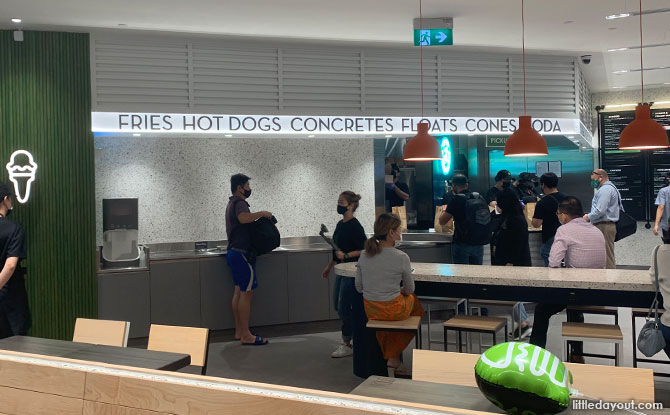 The Great World Shake Shack will be open from Monday to Friday, 11 am to 9.30 pm, and on Saturdays and Sundays from 10 am to 9.30 pm.