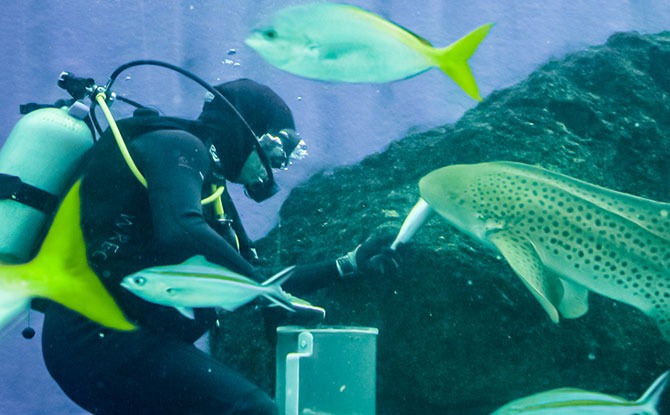 This August is a special occasion for two of the marine residents at S.E.A. Aquarium – a pair of zebra sharks.
Vanda, one of the S.E.A. Aquarium's "miracle" zebra sharks, turned five years old on 9 August, the same day as Singapore's National Day.
In addition, a second zebra shark, Hope, made her debut at the aquarium.
---
Vanda the Zebra Shark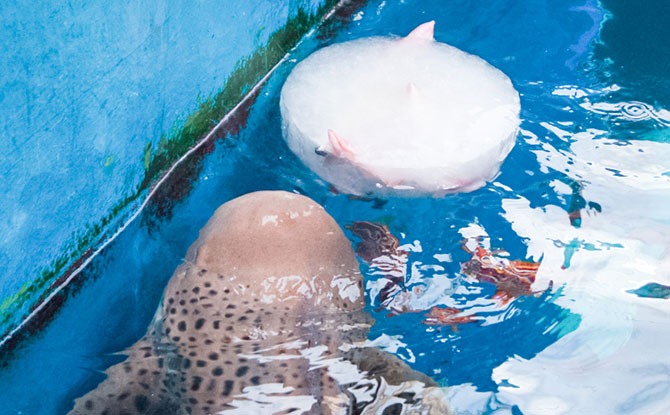 To help Vanda mark her fifth birthday, the aquarium's curatorial team put together an iced seafood cake for her. The special cake contained mackerel, tuna, crab, squid and prawn, all foods that she likes to eat.
The special iced birthday cake also acted as a form of enrichment for Vanda. The five year old can be seen at the S.E.A. Aquarium's Shipwreck Habitat.
---
A New Hope for 2021
Hope was born earlier this year on 9 January 2021. She measures around 80 cm in length and has a brownish body with spots and stripes. As she grows older, the stripes gradually fade away and the spots will be most prominent on her body instead.
Her name was chosen to reflect the aquarium's desire for a brighter future for zebra sharks.
The species is currently listed a "Vulnerable" on the IUCN Red List of Threatened Species.
---
Miracle Babies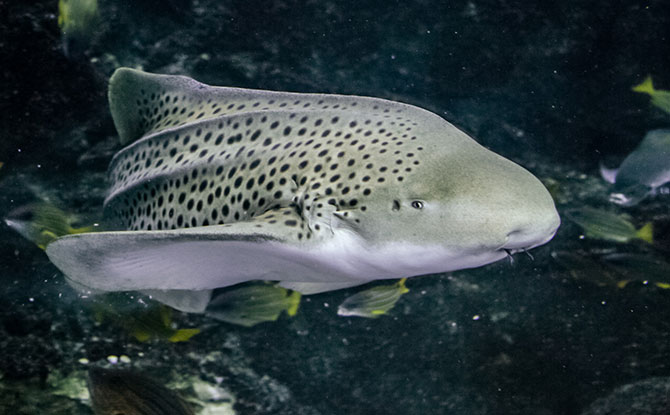 Both Vanda and Hope are 'miracle babies' as the aquarium's aquarists strongly believe that they were hatched asexually in the absence of a male. This natural process, known as
parthenogenesis, is a rare phenomenon that is believed among experts to be an invaluable survival mechanism in the absence of a suitable male shark.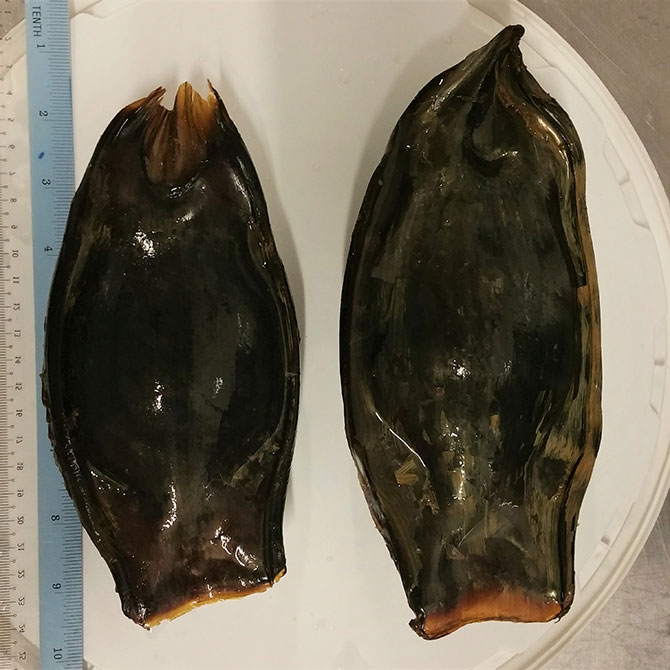 Zebra sharks hatch from an egg case, commonly known as a "mermaid's purse".