A highlight of Singapore's Chinese New Year celebrations, River Hongbao 2022 will be happening from 30 January to 6 February 2022. It will be sited at Gardens By the Bay for the second consecutive year.
As festival participants usher in the Year of the Tiger, there will be various digital and onsite experiences leading up to the Chinese New Year season for visitors to enjoy.
Here are some of the things to know about River Hongbao 2022.
---
What to know about River Hongbao 2022
Impressive Lantern Sets on Display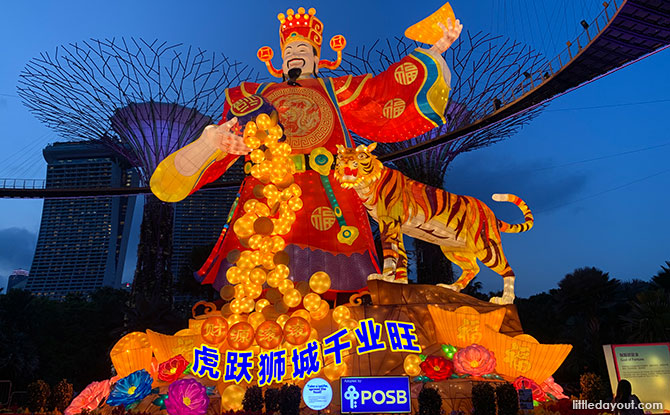 ---
-- Story continues below --
This year, there are quite a number of lantern displays, each featuring iconic scenes of celebration with their own theme related to prosperity, love, fortune, and harmony among others. Among the standout lanterns is an 18-metre-tall God of Fortune at the Supertree Grove that is the height of a six storey building.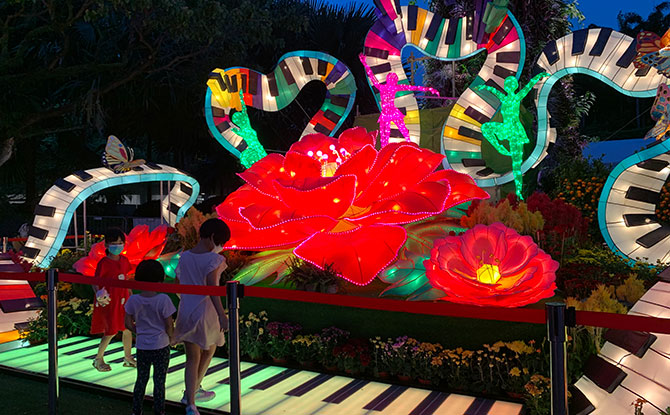 "Rising After Challenges" features an interactive floor piano that visitors can dance on.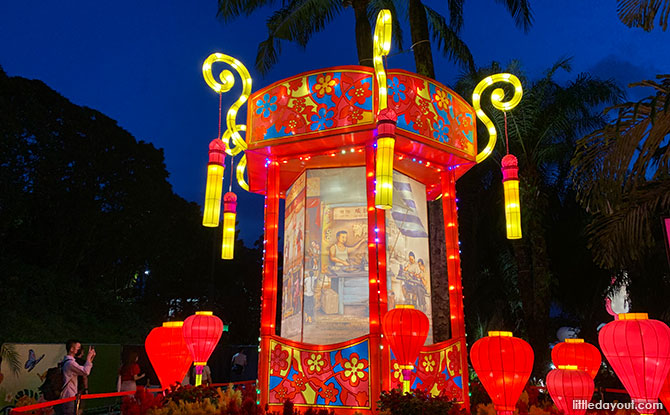 There is huge revolving lantern featuring the works of artist Yip Yew Chong.
One of the most impressive lanterns is "Roaring Tigers and Dragon" at the Dragonfly Lake.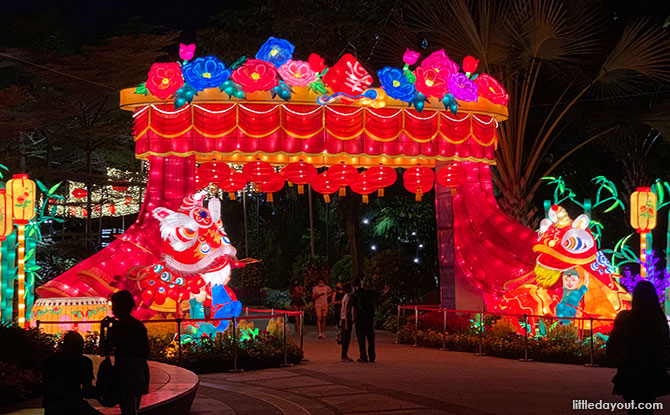 Three different welcome arches also mark the entrances to River Hongbao 2022.
Most of these lanterns are within the ticketed area. However, some of them at the "free-to-roam" areas of Gardens by the Bay. View a map of the lanterns at River Hongbao 2022 here.
---
Flower Blessings at Dragonfly Lake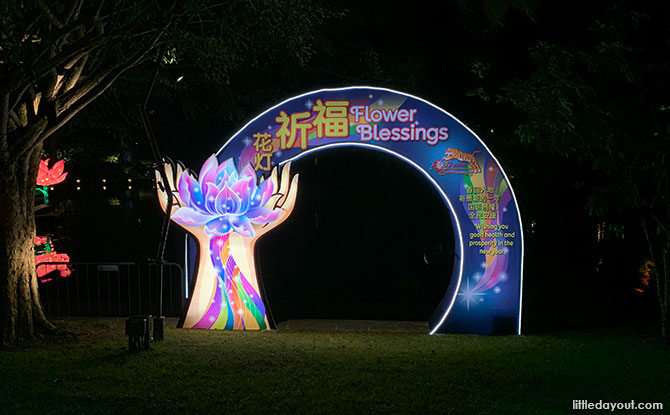 At the Dragonfly Lake, there is also a booth where visitors can purchase a "Flower Blessing" to release on the lake. Proceeds from this booth go to charity.
---
Nian Hua: Changing Times, Unchanging Aspirations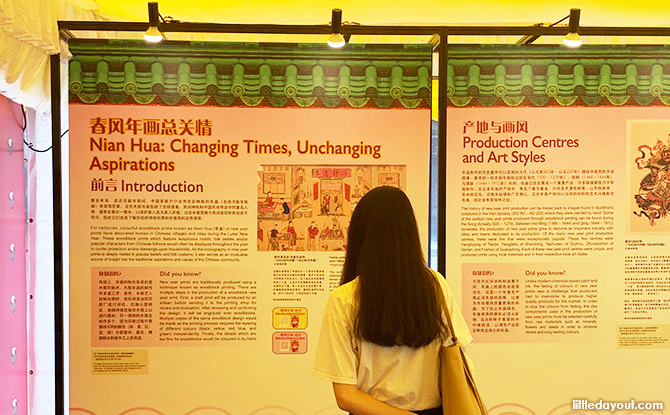 The theme for the year's River Hongbao 2022 exhibition is "Nian Hua: Changing Times, Unchanging Aspirations". The exhibition takes visitors on a journey through time to find out more about traditional Chinese prints known as Nian Hua. The exhibition has an escape-style mini-game where participants have to look for QR codes next to artefacts scattered around the exhibition hall. One can also get the full experience from home with the virtual 360 version of this exhibition. Find out more about the River Hongbao 2022 exhibition.
---
#HuntYourZodiac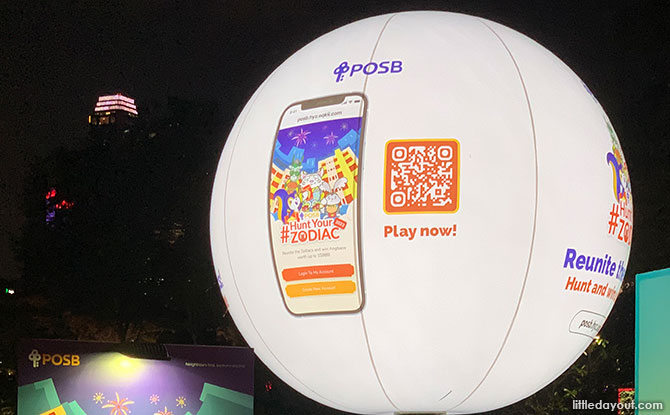 #HuntYourZodiac is an interactive virtual mobile game by key sponsor POSB which was first launched in 2020 at River Hongbao. This year, it is islandwide but you can also try to hunt down the zodiac animals at Gardens by the Bay. Over $180,000 in cash prizes stand to be won. Find out more about #HuntYourZodiac.
---
Watch various live streams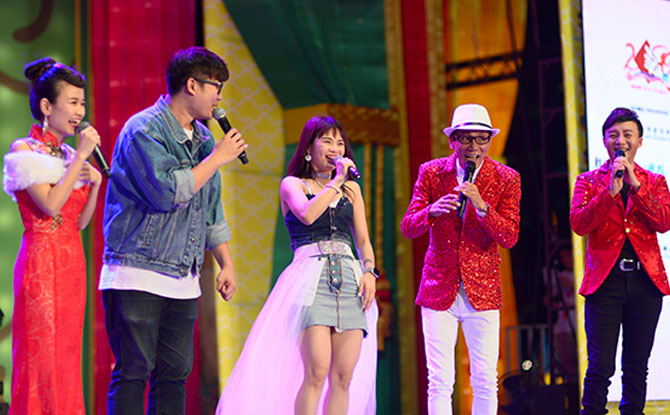 From live stage performances to virtual fortune-telling and zodiac-themed tang yuan making classes, there are tons of programmes taking place. There are also nightly festive shows such as getai shows and action-packed martial arts displays. There will also be a Daily Lantern Riddles Show with attractive prizes to be won.
---
Amusement park rides for kids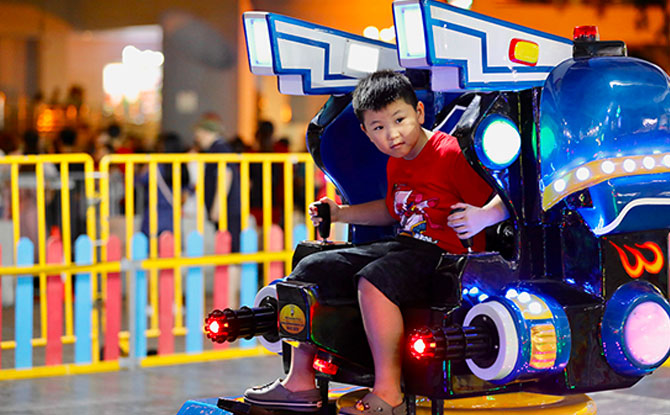 This year, River Hongbao 2022 will feature kid-friendly rides and carnival games from the double-story horse carousel to a giant inflatable playground, robotic rides, a pirate ship and trackless train rides.
---
Pre-booking of slots required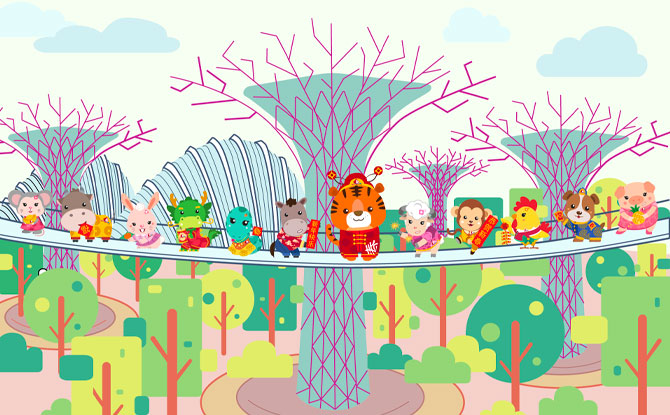 As part of Safe Management Measures at River Hongbao 2022, visitors will need to pre-register for a time slot before arriving at the event site to avoid disappointment. The majority of tickets have already been booked up, with only a few of the afternoon slots still available.
All pax regardless of age require their own unique QR code. Only fully vaccinated, recovered, medically ineligible individuals, or children aged 12 years and below (subject to event capacity) will be allowed into River Hongbao.
Due to prevailing government capacity controls for unvaccinated children, the number of children aged 12 years and under are strictly controlled. Visitors should ensure that they indicate the number of children aged 12 years and under when making their ticket selection. Proof of the child's age will be required for verification at checkpoints.
For more details about River Hongbao 2022, visit the website here.