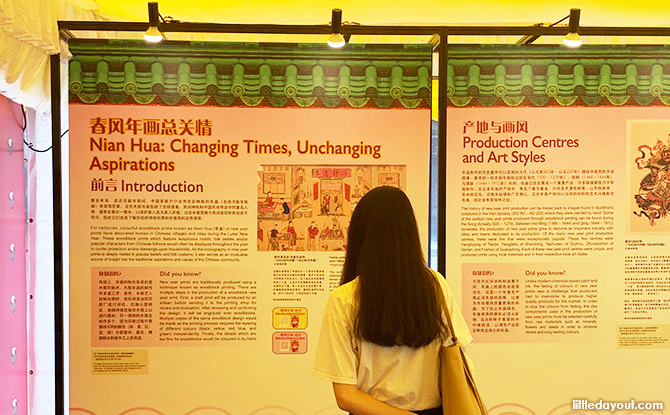 Nian Hua (年画) or "new year prints" are the star of this year's River Hongbao 2022 Exhibition. Traditionally used to decorate homes and changed yearly during the Lunar New Year, these colourful woodblock-printed images feature scenes images from folktales and deities.
---
River Hongbao 2022 Exhibition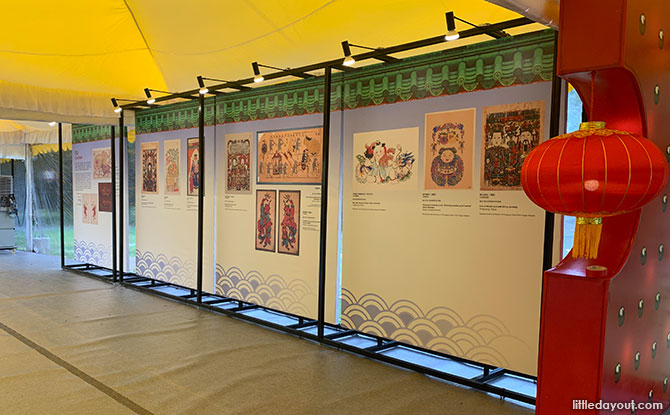 More than 60 facsimiles of woodblock prints will be on display at the River Hongbao 2022 exhibition Nian Hua: Changing Times, Unchanging Aspirations. These come from various production centres in China and some date back as far as the late Ming dynasty. The exhibition has been curated by the Sun Yat Sen Nanyang Memorial Hall.
Nian Hua traditionally feature themes such as door deities and guardians used for protection, common household deities and auspicious motifs that bring blessings to the household.
---
-- Story continues below --
---
Things to Look Out at Nian Hua: Changing Times, Unchanging Aspirations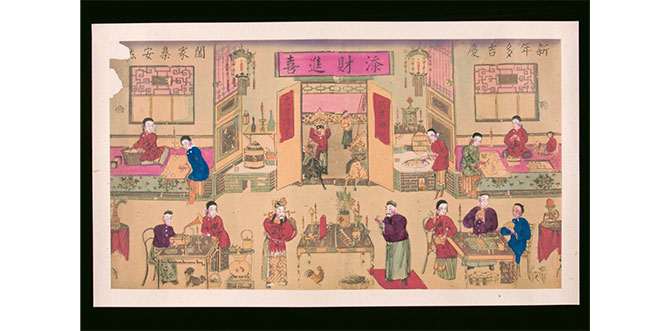 Among the highlights is a facsimile of a print which shows a multi-generational family celebrating the Lunar New Year. It shows activities such as cooking dumpling and a card game in progress. There is also a couple listening to a gramophone in the corner.
Another shows the Three Star Deities, commonly known as fu lu shou. This print dates back to the late Ming dynasty and shows the God of Blessings, the God of Emolument and the God of Longevity surrounded by four attendants with auspicious objects.
Unlike most previous years, due to the current pandemic, this year's exhibition will not have student guides onsite. Instead, there are QR codes around the exhibition which can be scanned to bring up pre-recorded videos of student volunteer guides introducing the exhibition content.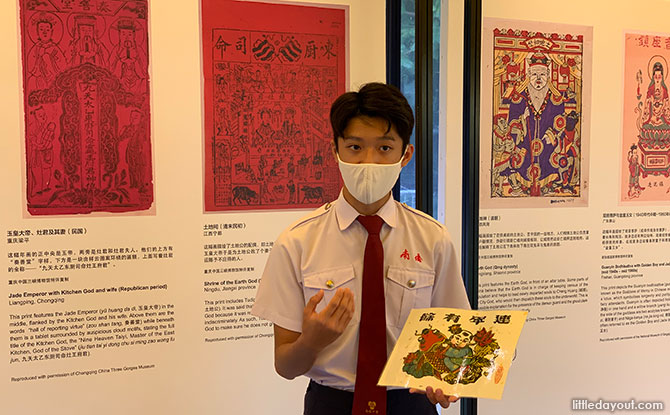 The 12 student guides who appear in the videos are from Chung Cheng High School (Main), Edgefield Secondary School, Hwa Chong Institution, Nan Chiau High School, Singapore Chinese Girls' School and Xinmin Secondary School.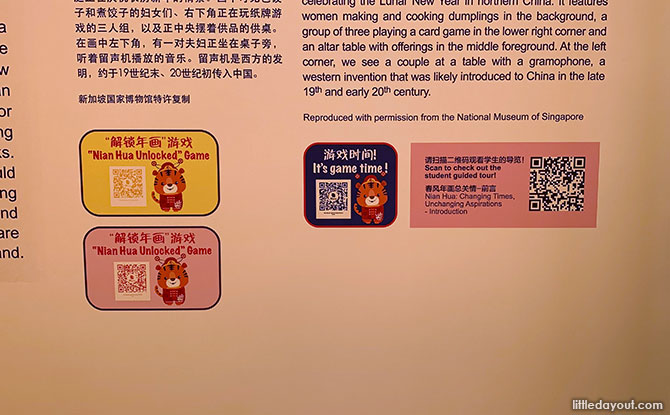 Visitors can also participate in a fun interactive game related to the exhibition both onsite and online. A 360-degree virtual version of exhibition will also be hosted on the River Hongbao 2022 website.
Find out more about what to expect at River Hongbao 2022.