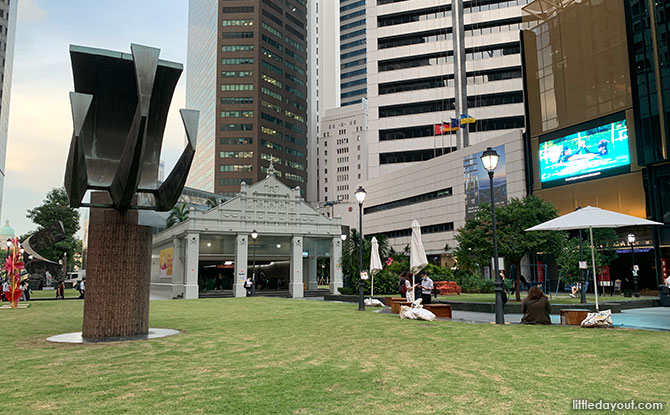 Built above the Raffles Place MRT Station, Raffles Place Park is where office workers from the surrounding buildings go to step away from the office environment and get a bit of the outdoors.
---
Raffles Place Park
With pavements crisscrossing the green, the park has two colonial-looking facades marking the entrances to the MRT station below.
---
-- Story continues below --
The patches of green have benches and also several garden swings for those who wish to take some time out to sit, or have a chat.
---
Commercial Square to Raffles Place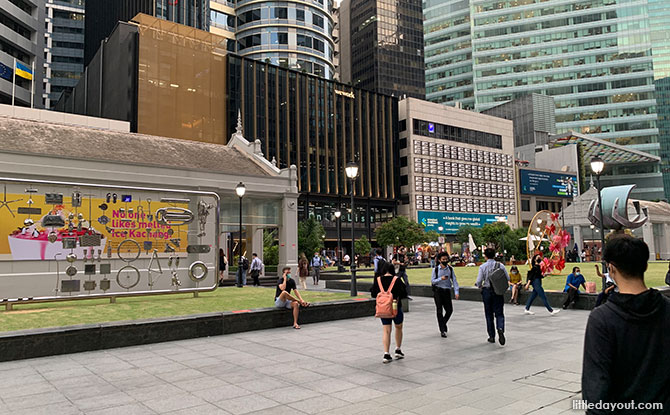 The Raffles Place area has always been associated with commerce. It was an early commercial centre and known as Commercial Square after it was reclaimed from the swamps found on the south bank of the Singapore River. It was renamed Raffles Place on 8 March 1858.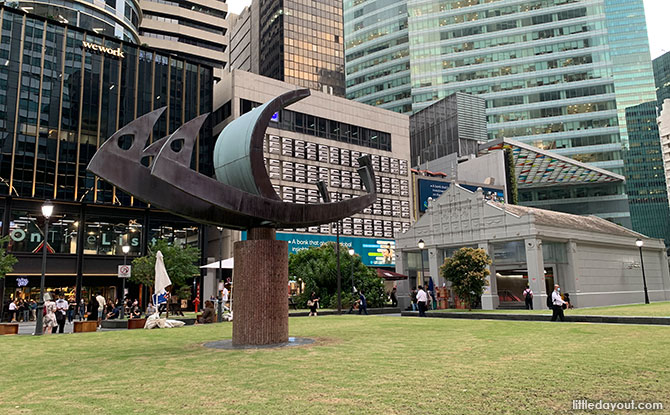 The spirit of commerce still runs strong in the area with its towering skyscrapers all around. Raffles Place Park serves as a spot with a bit of respite for those in need. On the weekends, it is less bustling and more welcoming to families who may be around the area.