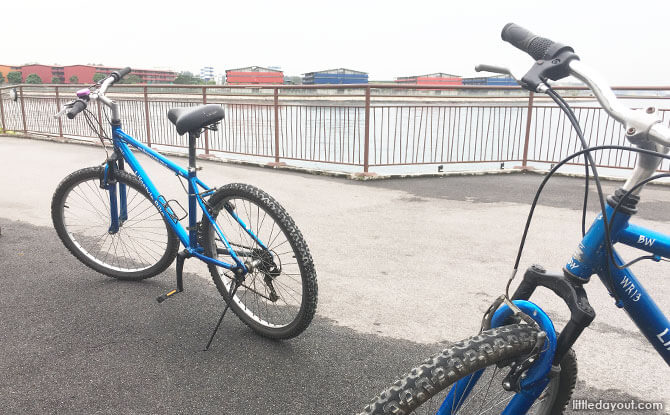 Punggol is one of our favourite cycling spots and, with the Park Connector Network in place, an easy location to have a mini-adventure on two wheels. That is exactly what we did one late afternoon as we took a Punggol cycling route past varied landscapes and places in the northeast of Singapore.
Punggol Cycling Route: From The Waterway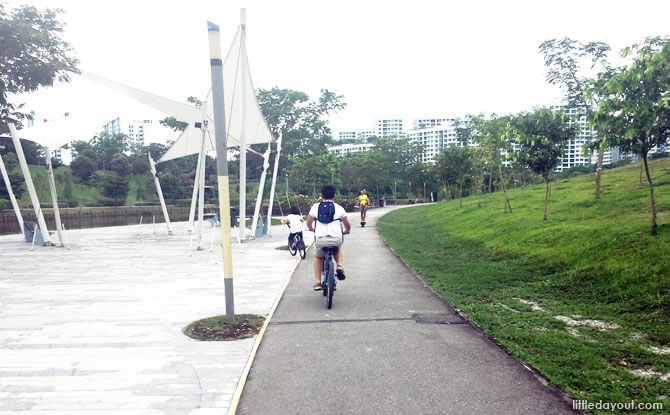 The starting point was at SAFRA Punggol where we rented bikes for our little expedition. We set off eastwards towards along the Punggol Waterway, heading in the direction of Lorong Halus.
A while later, we arrived at the Lorong Halus Bridge. The rust-coloured bridge connects Punggol and Pasir Ris across Sungei Serangoon.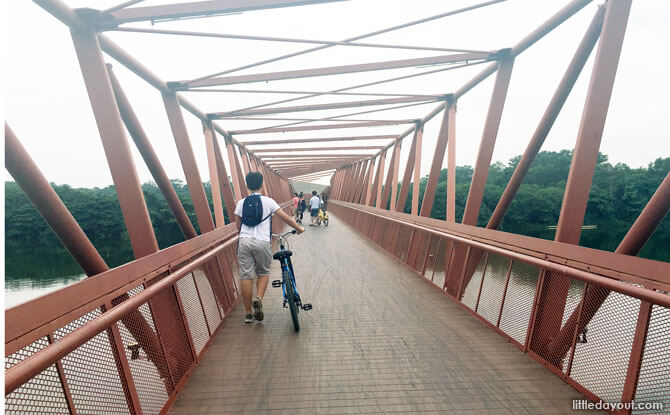 After pushing our bikes across the bridge, we arrived at the Lorong Halus Wetland. Its reed-covered environment acts as a unique water treatment process and protects the waters of the Serangoon River from being polluted.
---
-- Story continues below --
Dirt Tracks
We traded the paved path for a dirt track that ran northwards. This led towards a dam and Coney Island.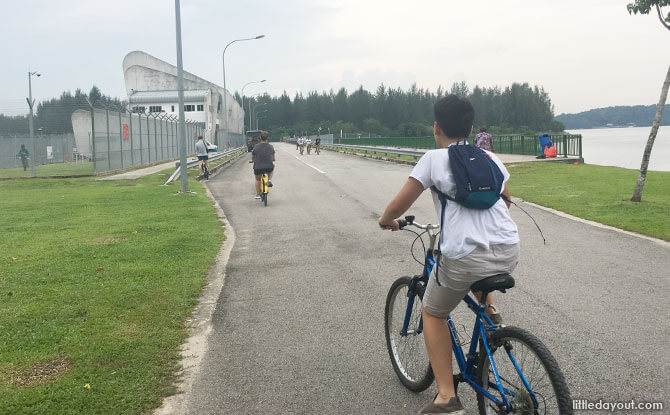 It was back to a short stretch of road as we cycled along the dam to reach Coney Island.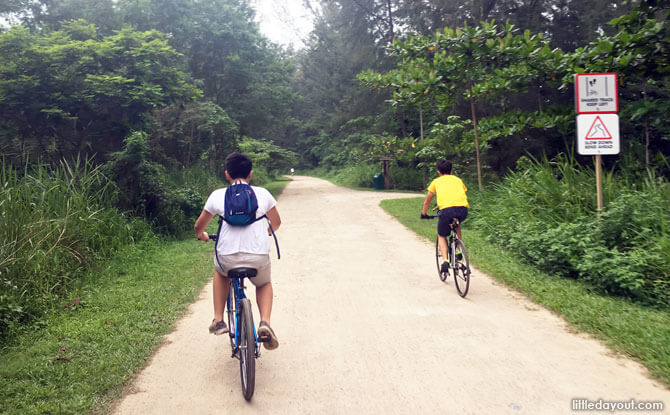 Inside Coney Island Park, a gravelly dirt track stretches out along the length of the island. The island's natural ruggedness is one of the most enjoyable parts of this Punggol cycling route.
At the other end of Coney Island Park, we said goodbye to the island's casuarina trees and ventured onto the Punggol Promenade.
Coastal Cycling
Heading northwards, we cycled past Punggol Settlement, Punggol Jetty and Punggol beach.
We were accompanied by the sea breeze as we cycled on, eventually reaching Punggol Marina Country Club.
Here, we had to navigate our way across Punggol Way, using the traffic lights and pedestrian crossing, before continuing along the park connector.
Very soon, we arrived back at Punggol Waterway's Jewel Bridge. This was at the other end of the waterway from the Lorong Halus bridge. It had only been an hour.
On to Sengkang
Not keen to end our adventure quite so soon, we carried on along the park connector rather than taking the route along Punggol Waterway. This cycling route follows Sungei Punggol and took us down to Sengkang Riverside Park on the other side of the Tampines Expressway.
A natural pitstop at Sengkang Riverside Park was the Sengkang Community Club where the Sengkang Swimming Complex is also located.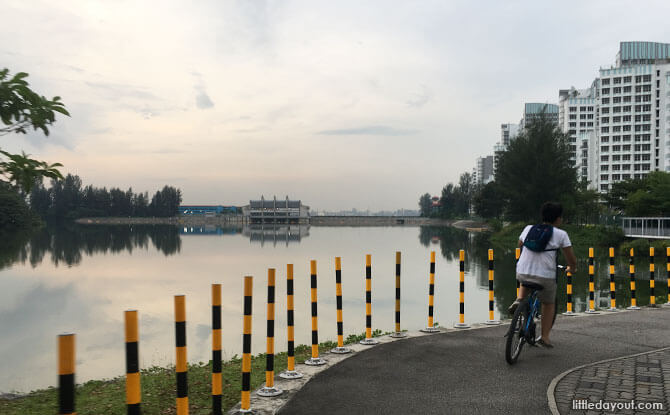 After a quick refreshment, it was simply a matter of retracing our route back to Punggol and cycling along the Punggol Waterway from Jewel Bridge towards SAFRA Punggol.
Back to Punggol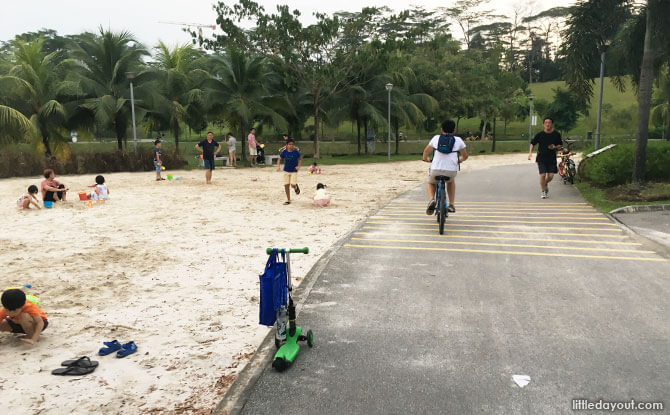 The last stretch of this Punggol cycling route led us past Waterway Point and Punggol Waterway Park and its huge sandpit before we arrived back at SAFRA Punggol.
This Punggol cycling route provides a variety of things to see along the way. It provides an opportunity to experience cycling on various terrain and It is generally well-marked out (however, you will need to take some precautions not to get lost and while crossing the road at the Punggol Marina).
Overall, it makes for a fun, little cycling adventure that doesn't stray too far away from urbanity.
The approximate distance of this Punggol cycling route is 15 km.