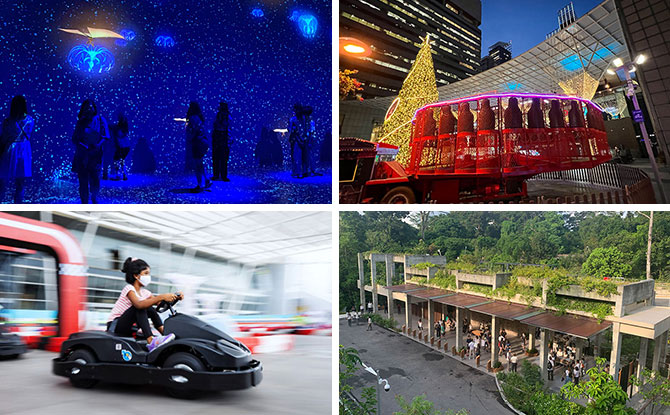 The 2022 year-end holidays are here and there's plenty to do around Singapore with kids. From exhibitions to carnivals, mythical creatures to yuletide fairs, there are many different activities lined up for the school holidays.
Feeling overwhelmed by all the options? If you are looking for a curated set of exciting ideas and the best things to do with the kids during the 2022 school holidays, we've put together a short list here.
---
Must-know Year-end School Holiday Activities 2022
Space Fest @ Singapore EXPO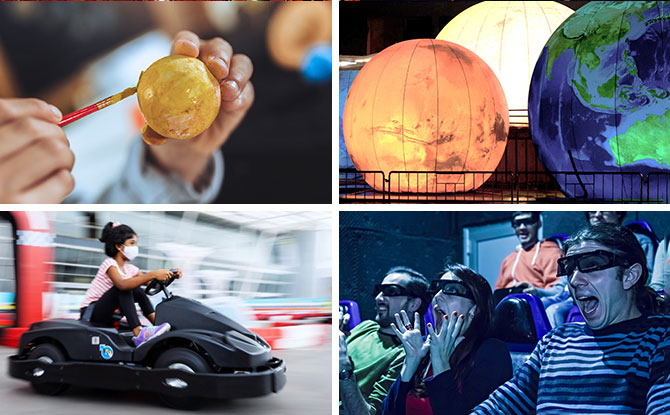 Blast off to a world of fun at Space Fest @ EXPO, Singapore's largest space-themed festival, taking place from 3 to 30 December. Step inside a planetarium, play space-themed games or bounce about at a 5,000 square metre inflatable theme park. There's also go-karting and a 5D space ride, as well as a marketplace and food. You can even catch live World Cup matches, beamed down by satellite of course!
---
-- Story continues below --
Find out more about Space Fest @ EXPO, organised by Singapore EXPO x Invade.
---
Christmas Carnival Cheer at Suntec City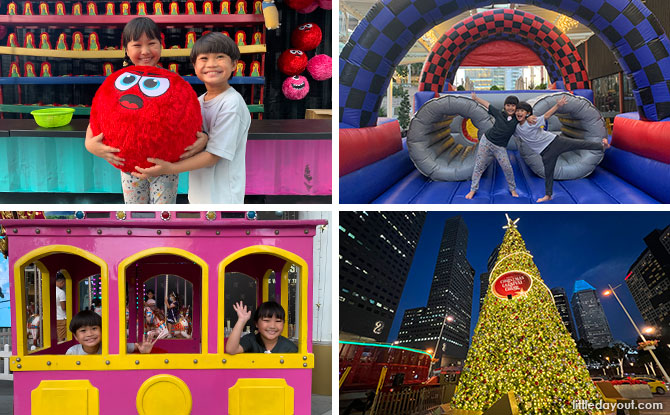 Take the kids for a day of fun at Suntec City's Christmas Carnival Cheer from now till 25 Dec. Experience the thrill of the Meteorite and ride the ever-popular Grand Carousel at their outdoor carnival – Fun in the City. Carnival games like Presents Smash will put your skills to the test and, when night falls, head to the Sky Garden to be inspired by colourful light installations. Pay a visit to an NFT Digital Art exhibition, participate in hands-on art workshops that inspire creativity and enjoy the sweet music from talented buskers in the lead up to Christmas. Be rewarded with Suntec+ Points and e-Vouchers when you do your Christmas shopping at Suntec City too.
Find out more about Christmas Carnival Cheer at Suntec City.
---
Ice Magic: The Great Fantasy on Ice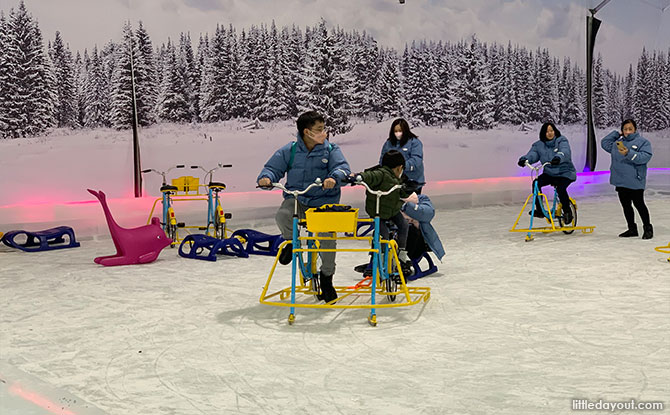 The event covers 2,400 square meter space at the Bayfront Event Space, next to Marina Bay Sands. This wintery experience is be divided into Snow and Ice sections. Experience building a snowman or sliding down a 70-metre snow slope. Get more details about this must-do holiday activity here.
---
Experiencing New Frontiers & Revamped Digital Light Canvas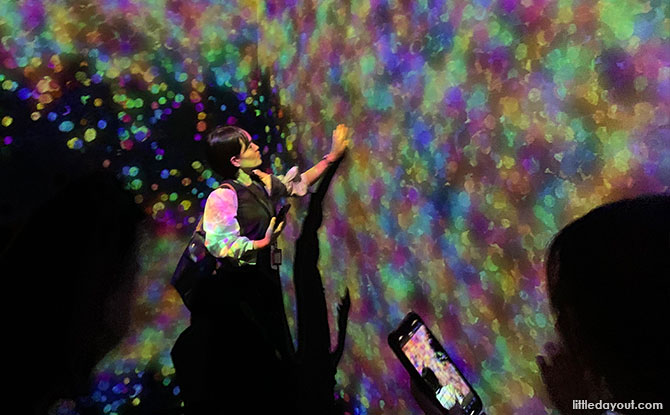 Explore the skies and flight at Future World's three new revamped digital artworks by teamLab, and then play and learn about the biodiversity found in the world at Digital Light Canvas, where you can even get a souvenir of your experience to bring home. From 26 November till 31 December 2022, visitors can get tickets to both experiences under a special promotional bundle at $28. Find out more about what's new at Future World and Digital Light Canvas.
---
Little Day Outing to Penguin International Shipyard: BTS Maritime Sea-venture
This December holidays, sail with us on an exclusive behind-the-scenes tour at Penguin International's shipyard then sail down the Southwestern coast on a solar-hybrid ferry named Penguin Redeem! Mark down the date – 2 December Friday – and it could be your once-in-a-lifetime chance to be in a shipyard learning more about the maritime industry. Sail with us here!
---
Pay a visit to Rifle Range Nature Park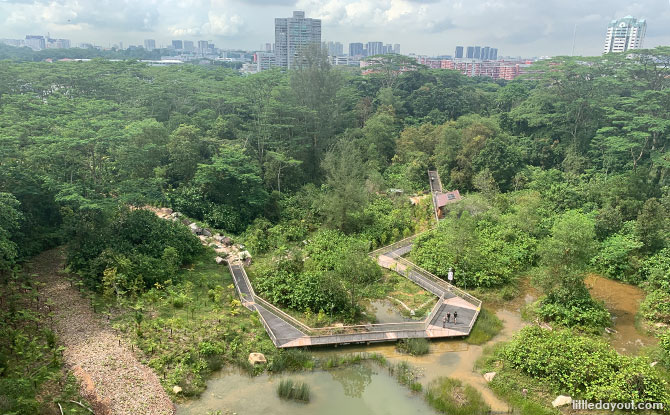 The highlight of Rifle Range Nature Park is the former Sin Seng Quarry, now converted to a Quarry Wetland, and its lookout deck. The granite quarry was once 55 metre deep, one of the deep quarries in Singapore. It has since been turned into a freshwater habitat for animals like the Scarlet Skimmer and Common Kingfisher. Find out more about Rifle Range Nature Park.
---
Family Adventure Quest at FairPrice Xtra: VivoCity and Parkway Parade
Kick off this Christmas season in high gear with FairPrice Xtra and Little Day Out on a Family Adventure Quest and a hands-on food crafting session for $25 per child, and the accompanying parent gets to join in for free! Parent-child pairs can choose to visit FairPrice Xtra VivoCity on 29 November (Tuesday) or FairPrice Xtra Parkway Parade on 6 December (Tuesday). Begin your quest here. 
---
Christmas Wonderland 2022
Christmas Wonderland 2022 features with six magical festive zones and the return of crowd favourites to celebrate the festive season. The largest activity space is St Nick's Square, located under the Supertrees and dominated by a 21-metre-tall, handcrafted Spalliera. Enjoy festive tiding at this year-end favourite.
---
Avatar: The Experience
Enter the Cloud Forest and be transported to the magical world of Pandora. There are interactive stations and plenty of photo spots as you journey through the alien world. Get more details about Avatar: The Experience at Gardens by the Bay.
---
Little Day Out x FairPrice Xtra Family Christmas Food Crafting Virtual Class 2022 Edition
Choo-choo ~ all aboard! Get ready for a Family Christmas Food Crafting Virtual Class brought to you by Little Day Out and FairPrice Xtra.
In this session, you'll get to create your very own edible winter scene complete with a Christmas train and trees! To join, simply donate $5 or more. All proceeds will go to Singapore Children's Society. Sign up to join us on Zoom here.