This December holidays, join us for a rare and exclusive behind-the-scenes (BTS) tour of Penguin International Limited's aluminium shipbuilding yard in Tuas, then sail along Singapore's southwestern coast on a solar-hybrid ferry named Penguin Redeem! During the BTS Maritime Sea-venture, you and your children will get to learn about the design, construction and operation of high-speed aluminium ships, and meet the hardworking men and women of Penguin.
There are limited slots available. Hurry! Register now for this very special Little Day Outing on 2 December 2022, Friday. (Update: All spots on 2 December have been fully taken up. The good news is that we've added a new date: 3 December 2022, Saturday! Sign up quickly!)
Welcome to Penguin – Designer, Builder, Owner, Operator of High-speed Aluminium Ships
Inspired by real-life penguins, which are known for being excellent navigators at sea, loyal team players and relentless hunters, Penguin International is a homegrown, publicly listed designer, builder, owner and operator of high-speed aluminium craft, ranging from passenger ferries to armoured security boats to windfarm vessels. In addition to designing and building ships, Penguin also own and operate their own fleet of ships in Singapore, Malaysia, Ghana and Saudi Arabia.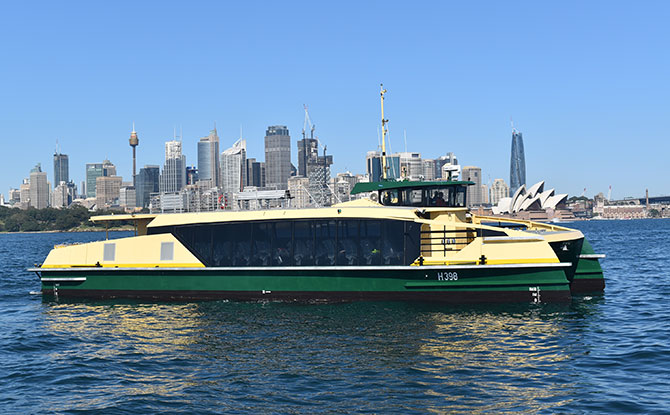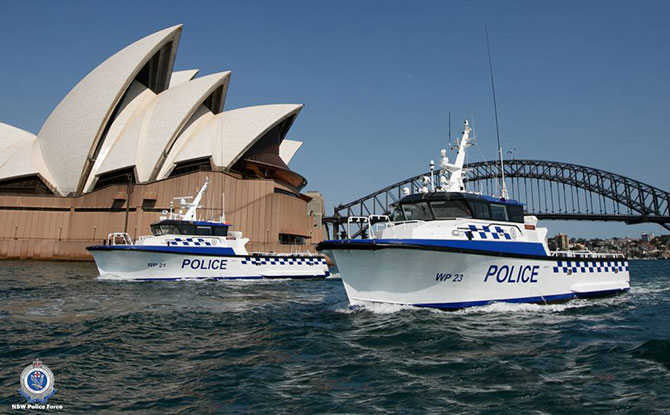 When you're next in Australia's Sydney Harbour, look out for police boats and passenger ferries that were built by Penguin in their Singapore and Batam shipyards.
---
-- Story continues below --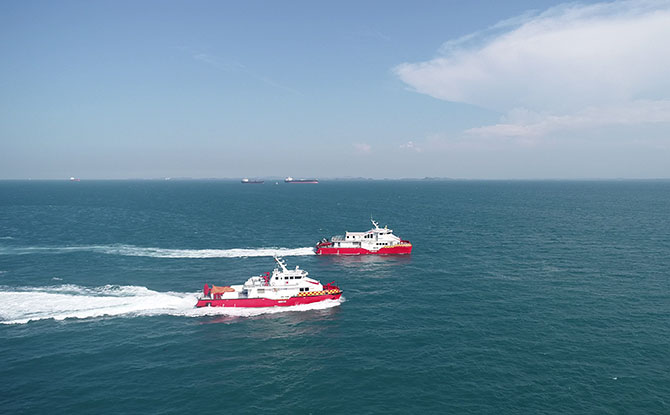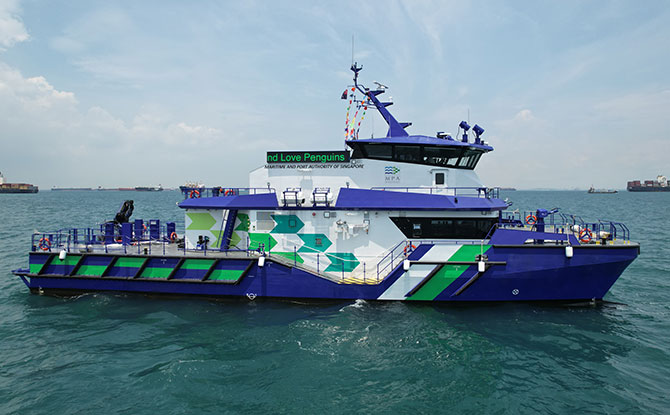 In Singapore, you may have caught a glimpse of fire fighting search-and-rescue boats owned by our Singapore Civil Defence Force and a hybrid-electric patrol boat owned by our Maritime and Port Authority. Yes, these boats were built by Penguin too.
During our tour, you will get to see newly built ships at Penguin's waterfront and – if you're really lucky (and well-behaved) – you may even get to step on board one of them!
We will be visiting Penguin's brand new purpose-built aluminium shipbuilding yard on 21 Tuas Road. This is the company's headquarters and also home to two large shipbuilding workshops and a 500-ton marine travelift. You will get a rare behind-the-scenes tour of the shipyard and observe the processes behind designing, building and operating high-speed aluminium ships.
Programme of BTS Maritime Sea-venture Little Day Outing with Penguin
This will be a unique family bonding and learning session through an enriching Maritime Sea-venture theme! Aside from learning more about aluminium ships – how they are designed, built and operated – you will also gain rare first-hand insights into Singapore's vibrant marine and offshore sector.
Children will get a glimpse of life in a local shipyard and on board a local ferry. They will also get an idea of the kind of occupations available in our local maritime sector – naval architects, marine engineers, electrical engineers, ship crew and many more! On that day, there will be designers, engineers, workers and crew to answer all your questions.
After learning the basics of shipbuilding, we will be putting our hands and heads together to compete in building a boat of our own using limited resources. Don't worry, there will not be any aluminium plates or welding involved. Anyone can do it. But will your boat sink or will it sail?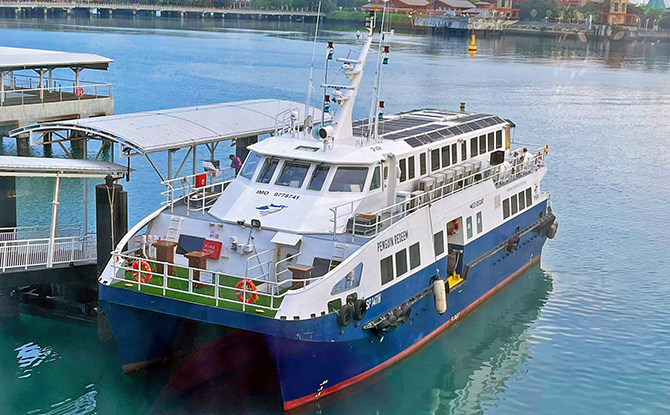 After touring Penguin Shipyard, we will experience having a bento lunch set at the yard itself. Our hosts will then take us out to sea on Penguin Redeem! While sailing along the southwestern coast of Singapore on board the spacious and comfortable ferry, families will get to see our Tuas megaport project under development, our industrial coastline and nearby islands (yes we do have many islands of our own around Singapore) while cruising in style.
BTS Maritime Sea-venture Programme:
8.30 am Meet at Newton Food Centre Coach Bay for Private Coach Transfer to Penguin Shipyard in Tuas
9.20 am Arrival and Safety Briefing at Penguin Shipyard
9.30 am to 11.30 am Behind-the-Scenes Tour of the Shipyard
11.45 am Lunch is Served at Penguin Shipyard
12.20 pm Boarding of Passenger Ferry Penguin Redeem
12.30 pm Sit back and cruise while our hosts take us for a guided tour of Singapore's southwestern coast, which is the heartlands of our marine and offshore industry.
1.30 pm Arrive back at Penguin Shipyard
2.00 pm Private Coach arrives back at Newton Food Centre Coach Bay
There are only limited slots available.
Sign up quick. Gather your family for an unforgettable Little Day Out!
---
Stay in Touch for Future Little Day Out Adventures
If you would like to participate in future Little Day Out Adventures, do fill in the form below so we can get in touch with you!