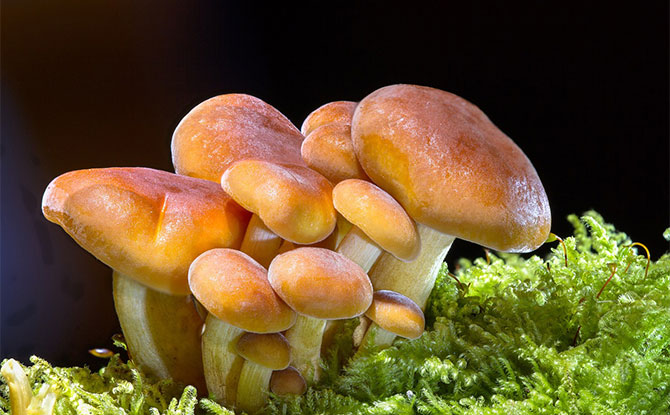 Mushrooms do look funny – especially since they seem to be wearing little hats on the top of their heads. That's one of the reasons why mushroom jokes and puns can be such great laughs too.
Whether it is whimsical or purely silly, mushroom jokes and puns are usually full of flavour and great for sprouting up a smile in the listener.
Here are some funny mushroom jokes for all sorts of occasions.
---
Funny Mushroom Jokes and Puns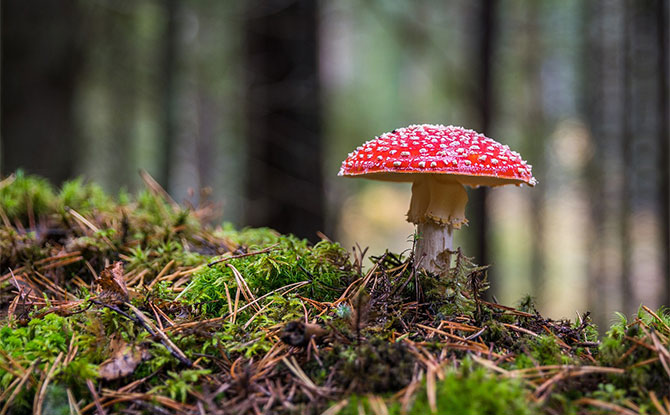 ---
-- Story continues below --
1. Why did the mushroom keep getting invited to all the parties?
Because he was a fungi.
2. How do you identify different types of mushrooms?
With a fun-guide.
3. What type of furniture do you find in a mushroom house?
Toadstools.
4. Have you heard the joke about the mushroom?
It will grow on you.
5. What do mushrooms say when they receive a present?
Thank you very mush.
6. How do you get let into a mushroom?
By ringing the porta-bella.
7. What type of room has no doors or windows?
Mushrooms.
8. Where is a mushroom's favourite market in London?
Portobello Market.
9. Why was the fungi late for work?
Because he was stuck in the mush hour traffic.
10. What is the world's largest mushroom competition?
The champignon's series.
11. How do you keep jacket potatoes from coming apart?
By using button mushrooms.
12. What sound does a fungi's race car make?
Shroom, shroom.
13. What do you call two mushrooms that get married?
Fung-us.
14. Why did the nomad pack mushrooms before leaving?
Because they are portabella.
15. What do you call a mushroom that is bad sport?
A spore loser.
---
More Funny Mushroom Jokes and Puns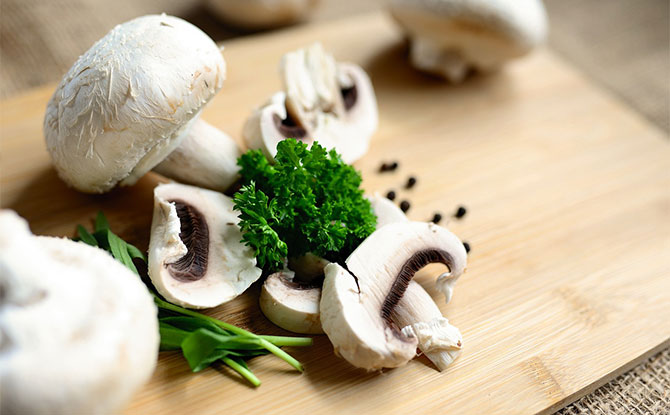 Ready for even more funny jokes and puns about mushrooms? Keep on reading and they will grow on you.
16. Why can't you trust mushrooms?
Because they are known for stalking.
17. What type of mushroom grows in the ocean?
Oyster mushrooms.
18. How do mushrooms video conference with each other?
Using Zhroom.
19. What did the boy fungi say to the girl fungi?
I have so mushroom in my heart for you.
20. What did the fungi use to keep his house clean and tidy?
A mush-broom.
21. Why are mushrooms always in charge of the TV remote control?
Because they know how to press all the white buttons.
22. Why did the fungi break up with her boyfriend?
Because he was toxic.
23. What did the mushroom say when it lost its wallet?
Help, I'm in truffle.
24. What type of room can you eat?
A mushroom.
25. What is a mushroom's favourite type of barbecue?
Spore ribs.
26. What is a mushroom's favourite campfire snack?
Spores.
27. What did the pizza instructor say about his student's attempt at making a pizza?
There's mushroom for improvement.
28. What is a frog's favourite type of mushrooms?
Toadstools.
29. How can you tell if a mushroom is the spontaneous sort?
Because it likes to do things on the spore of the moment.
30. What was the fit mushroom's favourite hobby?
Spore-t.
31. What do you call a fungi that writes music?
A de-composer.
32. Why do toadstools grow so close to one another?
Because they don't need mushroom.
33. Why did the fungi leave the party early?
Because there wasn't mushroom for dancing.
If you love food puns and jokes, be sure to check out these cheese jokes, or these potato jokes next. Or do you want some humour that is easy to remember? Check out these short jokes that anyone can easily memorise.