Those who have hiked the Southern Ridges may be familiar with the Marang Trail. The trail serves to connect the top of Mount Faber, one end of the Southern Ridges walk, to VivoCity and HarbourFront MRT Station.
---
Where is the Marang Trail?
The Marang Trail gets its name from Marang Road, its starting point at the base of Mount Faber. It can be easily accessed by from VivoCity by crossing Telok Blangah Road. Marang Road and the trail are just beside the junction leading to the Seah Im Food Centre car park.
At first glance, the trail looks like it disappears mysteriously into a heavily shaded area. However, beyond that, there are a set of stairs that lead upwards. And, well, essentially, that's that trail.
A series of steps, some noticeably sloping, provide a way for those on foot to ascend the slope of Mount Faber.
---
Climbing Up Stairs to Mount Faber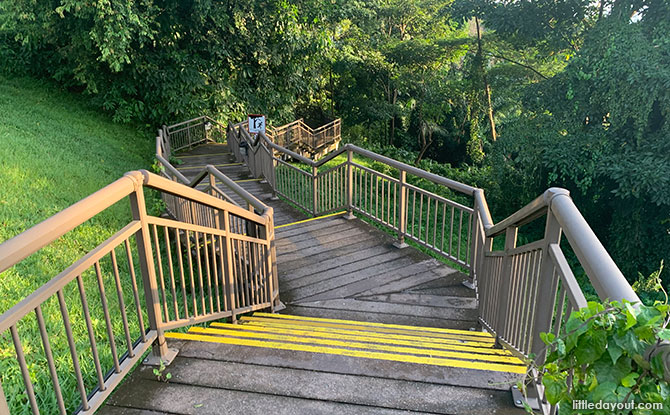 Mount Faber has an elevation of about 100 metres. The Marang Trail does not lead to the peak of Mount Faber so you can expect to be on the "stair-master" for slightly less than that.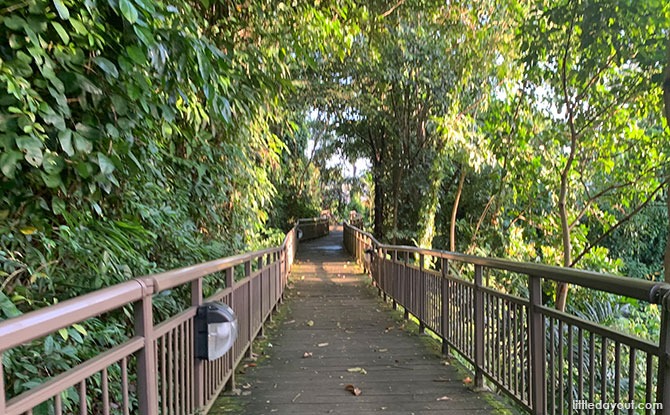 The distance of the trail is short, only around 400 metres long in terms of horizontal distance.
---
Exploring Mount Faber (on Foot)
Once on top of Mount Faber, there are different aspects of the hill to explore. You can head over to the Henderson Waves, Singapore's highest pedestrian bridge, which connects Mount Faber to Telok Blangah Hill Park. And the view that you get as you cross the bridge is pretty amazing.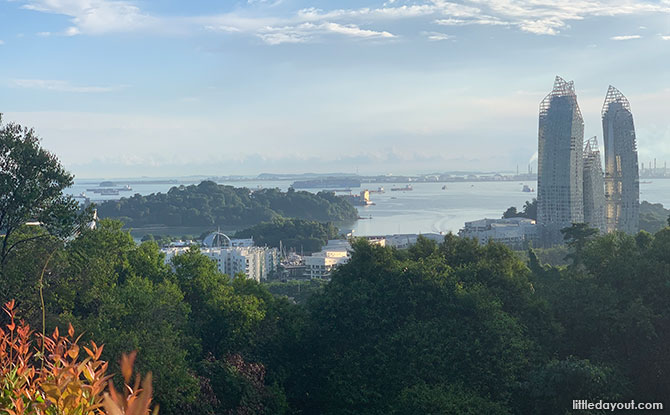 If you don't wish to leave the vicinity of Mount Faber, you can also head up to Faber Point. which offers nice views of Keppel Harbour. Normally, it would be crowded with tourists but during this season, there are much fewer people there.
There are also other paths that you can explore around Mount Faber. For the adventurous, there is the Seah Im Bunker and Keppel Hill Reservoir to seek out too.
The Marang Trail is a gateway to start an exploration of Mount Faber. Once you are done, you can either choose to head back down the trail (much easier than going up) or find another route down.
Happy explorations!