It's not often a mid-week break comes along, so when there's one, seize the day and make the most of it to do some adventuring and exploring! Here are some ideas and suggestions on what to do on Labour Day 2019 in Singapore with the whole family.
What To Do on Labour Day 2019 in Singapore
---
Labour Day Istana Open House
The Istana will open its doors on Wednesday, 1 May 2019 from 8.30 am to 6 pm for the Labour Day Istana Open House 2019.
This year marks the Istana's 150th year, so in commemoration of this special occasion, President Halimah Yacob will be launching an Istana model created with LEGO bricks, designed by a LEGO Certified Professional, during the Labour Day Istana Open House.
In addition to Guided Tours of the Istana's grounds, visitors can look forward to an interesting line-up of performances and activities.
Navigate a Mars Rover at the "Journey to Space" exhibition, organised by Science Centre Singapore, with support from the Lifelong Learning Council and SkillsFuture Singapore, or get up close and personal to some invertebrates, with thanks to Wildlife Reserves Singapore.
There will also be food and drinks, Henna Painting and Face Painting booths, and performances by Alexandra Primary School, Delta Senior School, Temasek Junior College, and many others as you picnic on the grounds of the Istana.
---
Precious Moments x Care Bears Pop-Up Café
If you're looking to give your children a little mid-week treat, pop by Kumoya Singapore for the Precious Moments x Care Bears Pop-Up Café which runs from now until 30 June 2019.
Other than exclusive original art commissioned just for this delightful collaboration, the Precious Moments x Care Bears Pop-Up Café features a menu – created by none other than Little Miss Bento – that will excite all your senses!
Guests can look forward to limited-edition gifts alongside selected sweet and savoury food items. There are mini Care Bear plushies and Precious Moments tote bags to score, so what are you waiting for?
---
View the SGF Horticulture Show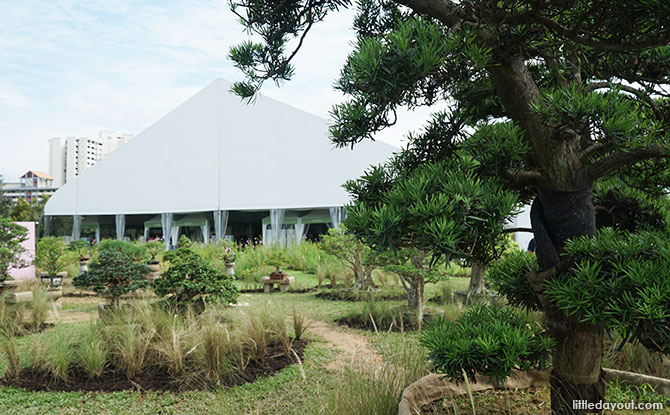 This Labour Day 2019 in Singapore, head to Jurong Lake Gardens for the first-ever SGF Horticulture Show at, an offshoot of the popular Singapore Garden Festival (SGF).
Showcasing horticulture excellence with the support of local industry partners, students and the community who have come together to demonstrate their talent and expertise, the SGF Horticulture Show has been running since 27 April 2019, and wraps up on 5 May 2019.
Highlights include My Mini Eden, a larger-than-life terrarium which features a collection of 52 small and creative terrariums created by students from various schools and the community, and the SGF Horticultural Competition which saw over 450 plants submitted by professionals, amateurs in nine categories – aroids, begonias, bromeliads, carnivorous plants, edible plants, ferns, flowering plants and gesneriads and succulents – vying for ribbons, medals and the City in a Garden cup.
Visitors will be able to admire the winning plants which are on display until 1 May 2019, so hurry on down!
---
Explore Jurong Lake Gardens
Lakeside Garden, the western section of Jurong Lake Gardens, opened on 27 April 2019, and there is lots to enjoy in the huge, 53-hectare recreational space.
Occupying the area that was once the Jurong Lake Park, Lakeside Garden is one of three segments of the overall 90-hectare Jurong Lake Gardens.
With your little ones in tow, definitely make your way to Forest Ramble, the largest nature playgarden in the heartlands on Labour Day 2019 in Singapore.
Forest Ramble is a 2.3-hectare playground at Lakeside Garden which draws inspiration from the animals that live in a freshwater swamp forest. The result is a myriad of inspired and interesting play stations for the children to enjoy.
---
Admire the New Fossas at Singapore Zoo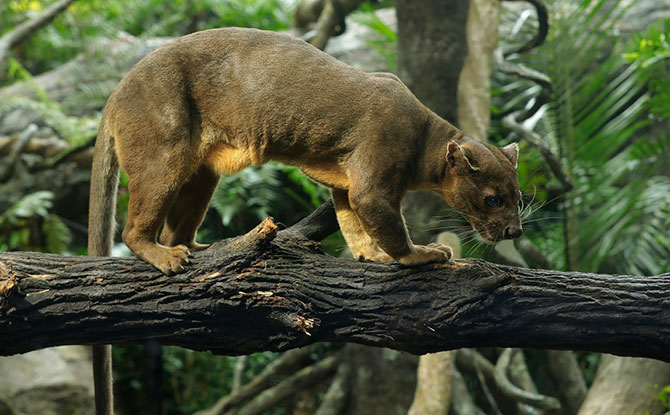 The Singapore Zoo's latest exhibit features a pair of fossas (pronounced foo-sas), an animal that many may think resembles a cat, a dog, or even a mongoose.
Fans of the animated film, Madagascar, may recognise the fossa to be the movie's main antagonists.
In reel-life, they were portrayed as ruthless and not very bright. However, in reality, the fossas are intelligent, graceful, and well-deserving of the title of top predator, with lemurs being the animals' favourite prey.
Visitors to Singapore Zoo can look forward to daily interactive sessions at the fossa exhibit.
Designed with a sliding panel that opens up to a mesh window, the zoo keepers are able to access the fossas from the public area, and carry out conditioning sessions while allowing visitors a chance to get an up close to these special animals.