On Wednesday, 1 May, the Istana and Istana grounds will be open to the public from 8.30 am to 6 pm for the Labour Day Istana Open House 2019.
Istana 150
In commemoration of Istana 150, the Istana's 150th anniversary, President Halimah Yacob will be launching an Istana model created with LEGO bricks, designed by a LEGO Certified Professional, during the Labour Day Istana Open House 2019.
The model will be available to visitors on Labour Day during the Istana Open House, with a minimum donation of $70 to the President's Challenge.
Labour Day Istana Open House Programme Line-up
Visitors to the Labour Day Istana Open House 2019 can look forward to a line-up of performances and activities all day.
Those interested in the Istana's flora, fauna and biodiversity can sign up for the Nature Guided Walk. There will also be a guided tour of the Istana main building where guests can visit selected function rooms, and view collections of State Gifts presented to the President and the Prime Minister.
Journey to Space Exhibition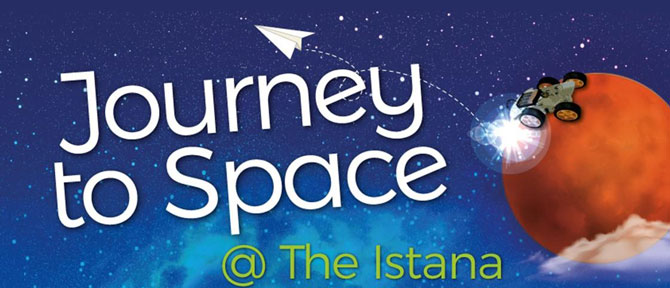 A highlight of the Labour Day Istana Open House 2019 is the Journey to Space exhibition, organised by Science Centre Singapore with support from the Lifelong Learning Council and SkillsFuture Singapore.
Visitors can get hands-on at the exhibition and navigate a Mars Rover and Artificial Intelligence car, or take a closer look at the sun using a special solar telescope, and even launch water rockets on the lawn.
In addition, a schedule of performances awaits all visitors, such as a Chinese Drums showcase by Rainbow Centre Yishun Park School, and a Hip Hop Dance by Nanyang Polytechnic's Foreign Bodies.
Admission to Labour Day Istana Open House 2019
Entry to the Labour Day Istana Open House 2019 is free for Singaporeans and Singapore permanent residents. All other visitors will be required to pay an entrance fee of $2 per person.
For the full programme line-up, go here.