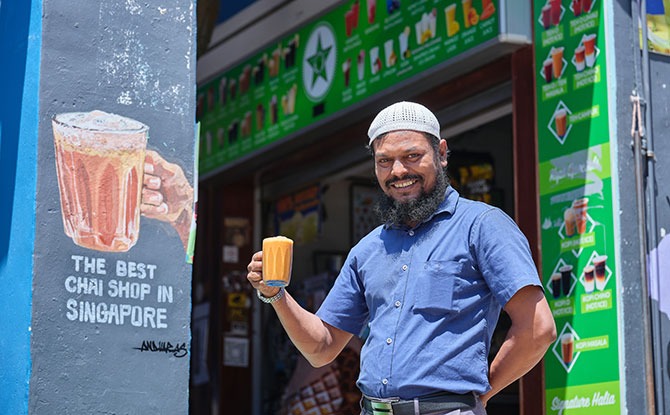 The next time you stop by Bhai Sarbat Singapore for a teh tarik, you can also learn about the history of the shop at a mini-museum.
---
Kampong Gelam Street Corner Heritage Galleries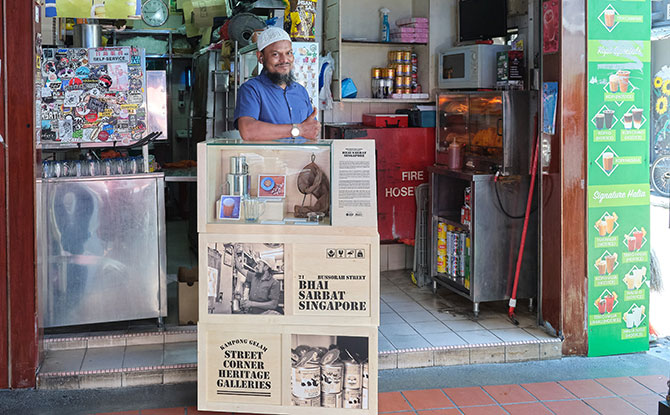 Bhai Sarbat Singapore at 21 Bussuroh Street is one of seven businesses in Kampong Gelam that are part of the Kampong Gelam Street Corner Heritage Galleries, launched on 22 April 2021. Each business has more than 30 years of history.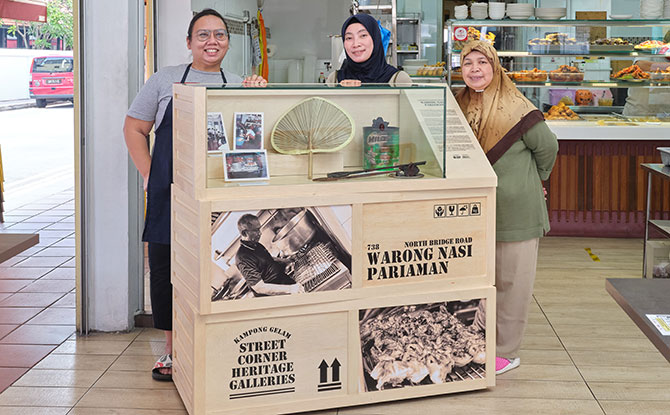 The other businesses at Kampong Gelam with mini-museums on their premises are Sin Hin Chuan Kee and V.S.S. Varusai Mohamed & Sons, Jamal Kazura Aromatics, Rumah Makan Minang, Sabar Menanti Nasi Padang and Warong Nasi Pariaman.
The National Heritage Board (NHB) worked closely with the shop owners to showcase their history, heritage and trades. On display within the mini heritage galleries are documents, photographs and artefacts which capture the story of each business.
NHB will also engage with the shop owners to develop programmes such as talks, tours and workshops which will be able to showcase their history. There will also be opportunities for the shops to participate in events such as the Singapore Heritage Festival.
---
Showcasing Heritage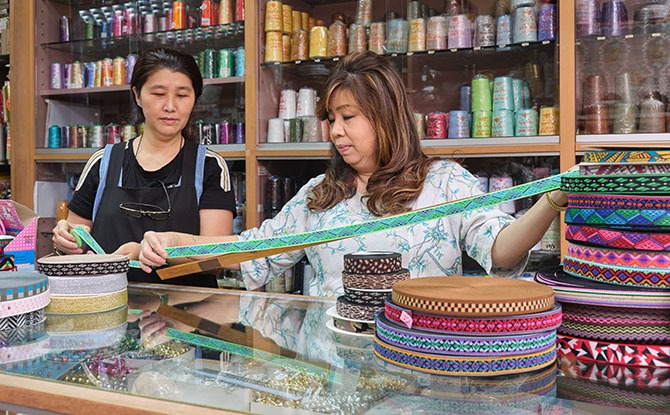 Mr Alvin Tan, Deputy Chief Executive (Policy & Community), NHB said: "Through the scheme, we hope to involve traditional business owners in documenting and showcasing their heritage, develop an accessible network of mini-museums in the precinct, and create unexpected heritage encounters for the public as part of our ongoing place-making efforts for a more vibrant Kampong Gelam."
The Street Corner Heritage Galleries initiative was first launched with businesses in Balestier in March 2020. It will be extended to three other historic districts in the future – Little India, Kreta Ayer / Chinatown and Geylang Serai.