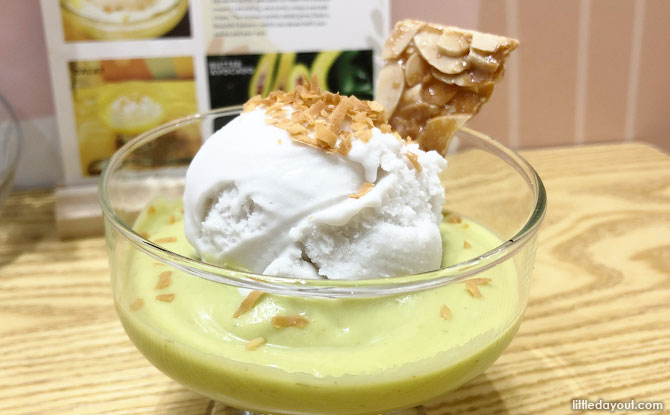 Ever wondered what residents of Hundred Acre Woods eat? For a magical place with fun-loving characters such as Winnie the Pooh and friends, it easy to imagine that they would have ice cream there too! The Hundred Acre Creamery is a Winnie The Pooh Inspired Ice Cream Cafe at Sunset Way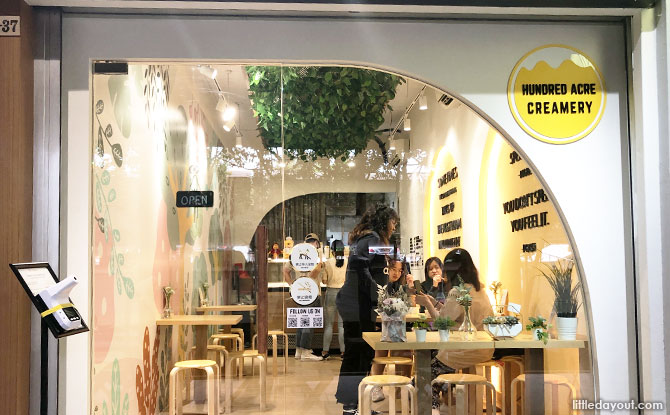 With both indoor and outdoor seating, the Hundred Acre Creamery beckons all to enter with their bright yellow lights and simple interior. The interior has well-known quotes from Winnie The Pooh as well as stuffed toys and a beautiful piece of wall art.
---
Ice Cream Flavours At Hundred Acre Creamery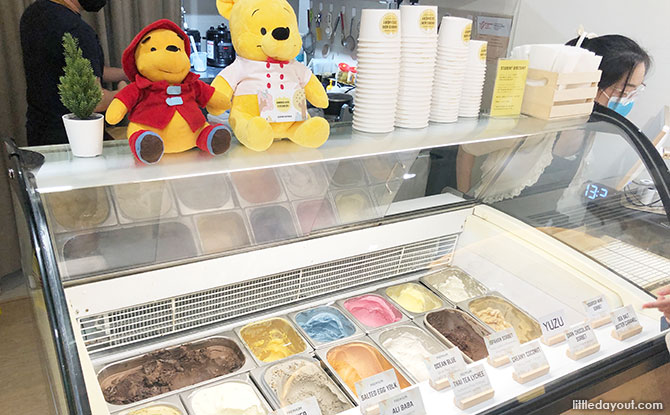 Hundred Acre Creamery lets visitors choose from 14 different ice cream flavours! Some flavours include Honey Chrysanthemum & Cacao Nibs, Mao Shan Wang Durian, and Ispahan Sorbet, which is a mix of Rose, Lychee and Raspberry. For the adventurous, they can also consider newer and more unusual flavours such as Ali Baba (Black & White Sesame) and Ocean Blue (Blue Pea, White Chocolate & Nori).
---
Vietnamese Influenced Menu At Hundred Acre Creamery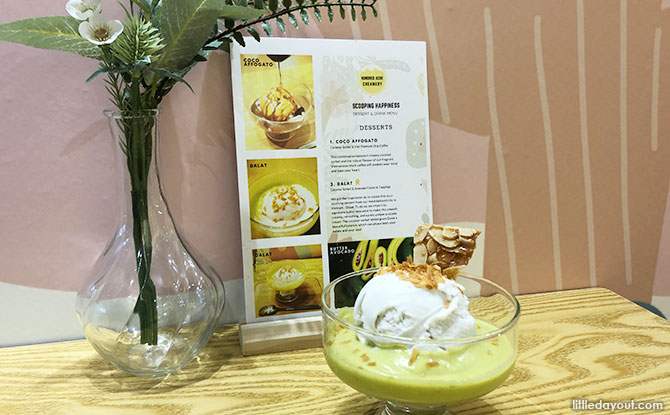 This creamery's menu is also influenced by Vietnamese and thus there is a separate menu that offers more traditionally Vietnamese items such as Viet Drip Coffee, Cocoa Affogato served using coconut sorbet and Viet Drip Coffee and Dalat, a coconut avocado cream dessert.
We tried the Dalat which had an ultra-smooth and creamy mouthfeel, yet with a refreshing taste. The dessert is made with specially imported butter avocados and paired with their premium vegan coconut sorbet ice cream.
---
Opening hours of Hundred Acre Creamery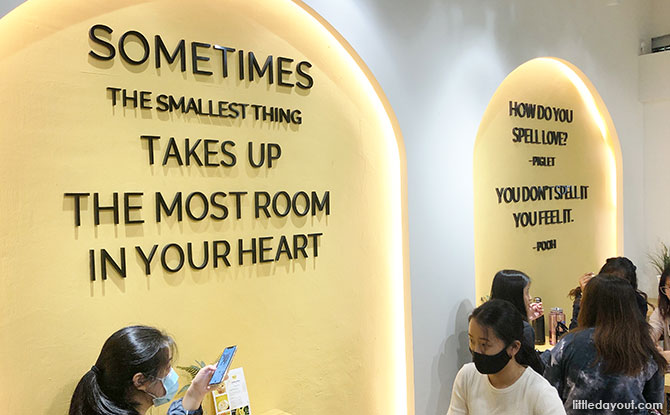 The Hundred Acre Creamery opens from 12 pm to 12 am, making it a suitable supper spot or place to stop by if any late-night cravings hit. As much as we like the space, we wish that there were a few more décor pieces that paid homage to the iconic characters in the Hundred Acre Woods.
Hundred Acre Creamery
Block 109 Clementi Street 11, #01-37, Singapore 120109
Opening Hours: 12 pm to 12 am (Mon to Sun)