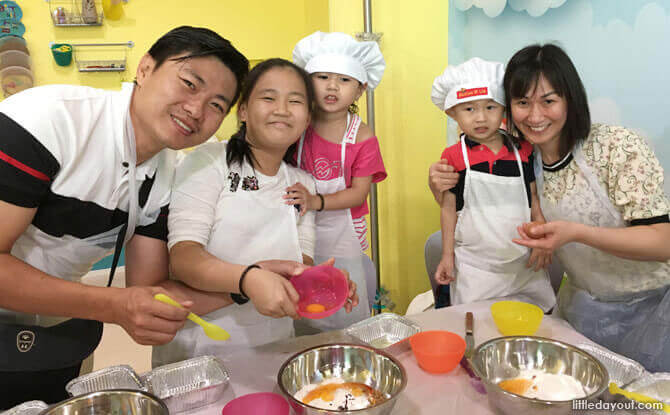 Shake it up a bit this Father's Day 2018 in Singapore with creative ideas to celebrate dad as a family. Here are fun ideas for all kinds of dads – from outdoorsy to tinkering, foodie to fisherman, and more. The best part? Fun for the whole family.
Keep the play on with family activities like exploring walking trails and hikes, experiencing a Korean festival, or having a picnic and movie under the stars. For hands-on fun, dad who love to create can unleash their imagination with workshops, cooking classes, and more for Father's Day 2018 in Singapore. And of course, let the feasting begin with fresh, unusual dining offerings!
Happy Father's Day to the family hero!
Father's Day 2018 in Singapore
---
Play
---
Take it Outside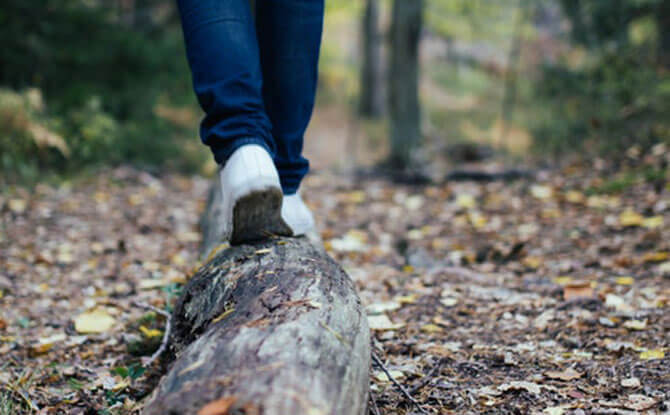 For dads who love the great outdoors, take the family out for a breath of fresh air and lace up those boots. Here are 15 of the best walking trails and hikes in Singapore for the family and some ideas for nature reserves you can visit.
---
-- Story continues below --
---
Say Annyeong
For Father's Day 2018 in Singapore, fans of the K-wave will have a field day at Korean festival Annyeong at Great World City. Try traditional Korean games like Tuho, JegiChagi and Yut-Nori – popular games with Korean schoolchildren – at the festival booths. Participate in a father-child Jegichigi contest where your teamwork will be put to the test! Jegichigi, similar to chapteh in Singapore, challenges teams to keep the Jegi aloft for the longest time possible.
Where: Korean Fair, Great World City
When: 1 to 24 June, Game Booths from 22 to 24 June
---
Picnic and Movie Under the Stars
What better way to appreciate our fathers than to spend quality time with them at the Families for Life "Celebrating Fathers" Picnic! for Father's Day 2018 in Singapore, families can look forward to an evening of fun, joy and laughter amidst the lush greenery of Bishan-AMK Park, Ficus Green. Highlights include a picnic and movie under the stars, GoPro inflatable challenge, photobooth, and more. Admission is free. Find out more.
Where: Bishan-Ang Mo Kio Park
When: 16 June, 4 pm to 9.30 pm
---
Green Those Thumbs
Wanna green your thumbs as a family? Take part in a series of creative and engaging activities suitable for families and the young ones at Gardeners' Day Out at HortPark. Highlights for families include Gardener's Market, Food Bazaar, storytelling for kids, art and craft, free talks and demonstrations and more. Go green for Father's Day 2018 in Singapore.
Where: HortPark
When: 16 June
---
Challenge the Dads
Celebrate Father's Day 2018 in Singapore with an awesome day of fun activities for the whole family at the Singapore Sports Hub. Take part Dad's Day Out 'Dad's Challenge' activities to redeem a Dad's Day Out Goodie Bag. Dad's Challenge activities include a trishaw ride with dad, a virtual reality mission as a family, rolling around in an inflatable ball, family foosball, and treasure digging.
Where: Singapore Sports Hub
When: 17 June, 8.30 am to 6 pm
---
CREATE
---
Bake Up a Storm
Get hands-on with a father-and-child baking session at Genius R Us. Join Little Day Out on a Father's Day Baking Adventure and make your very own Super Dad cookies! A fitting tribute to the Super Men in our families. Sign up here.
Where: Genius R Us, City Square Mall
When: 16 June, 2 pm to 4 pm
---
Wanderful Tinkering
Calling all daddy tinkerers! Indoor play space Playeum's new exhibition Going Play-ces: A Wanderful Exploration of New Lands explores various landscapes such as the sea, jungle, city and beyond. Little kids (and big ones) will love the generous maker space filled with industrial and electronic waste like old cassette tapes, retro phones, and toilet tubes – and transform them into new builds. And who wouldn't like crawling through a man-made jungle made of recycled fabric? Participants can add materials to the jungle with materials, while will help children understand the concept of growth over time. Put some STEAM (Science, Technology, Engineering, Art and Mathematics) action on at Playeum!
Where: Playeum
When: 15 May 2018 to 28 April 2019, Tues to Sun, 10 am to 6 pm
---
Symbolic Craft
Using recyclable materials such as cardboard and paper, stretch your creative muscles and make a watch that will help your loved one tell the time at PIP's PLAYbox, Esplanade. He's the man! is a meaningful craft activity for the family this Fathers' Day, make time for someone who has cared for and loved you unconditionally. This event is self-guided. Find out more.
Where: PIP's PLAYbox @Esplanade
When: 9 to 18 Jun 2018, 11 am to 6 pm, Closed for cleaning: 2pm – 3pm daily
---
FEAST
---
Rustic Celebration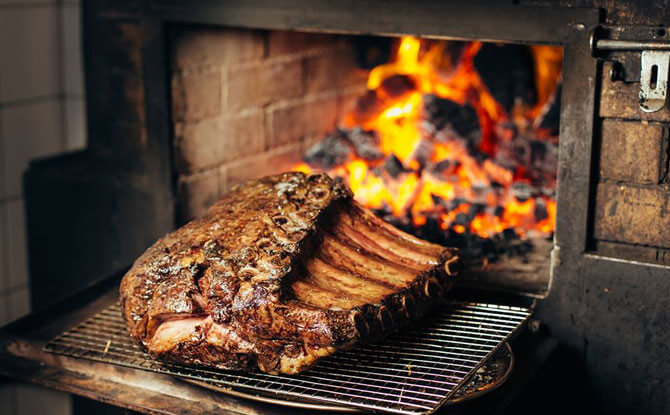 For an unconventional meal, try modern Australian barbeque restaurant Burnt Ends, which chimed in on the list of Asia's 50 Best Restaurants 2018 at number 12. With its long open-concept kitchen, you can watch the chefs at work. Custom-made grills fired by coal, apple and almond wood make for smoky, tender meats with a beautifully charred crust. ensure a sexy charred exterior with a juicy tender bite to their meats. Book early or you might miss out!
Where: Burnt Ends, 20 Teck Lim Road, Singapore 0883911
---
Riverside Dining
Set along the Singapore River and nestled in a colonial heritage building, 1919 Waterboat House brings a contemporary European flavour to a historical setting with river views. Its Father's Day Brunch on 17 June is a semi-buffet spread including Black Truffle Mac & Cheese, Raclette Cheese, Roasted Beef Angus Ribeye, Spiced Iberico Pluma Pork, and Kadaif-Wrapped Tiger Prawns. End on a sweet note at the Float Station, where dad can recreate his childhood drink of choice with a selection of ice-cream, soft drinks and sugary garnishes. Kids under five eat for free.
Where: 1919 Waterboat House, 3 Fullerton Road, The Waterboathouse, #03-01 Singapore 049215
When: Father's Day Brunch on 17 June, 12 pm to 3.30 pm
---
Modern Cantonese Surprise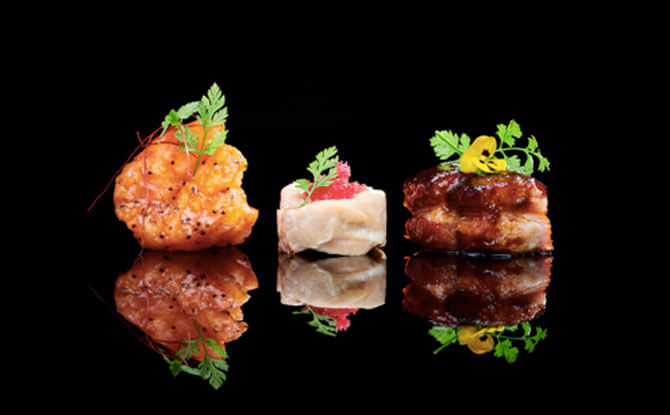 Celebrate dad with Mitzo's menu designed especially for dads, filled with a refreshingly modern take on Cantonese cuisine. Look forward to highlights like bonito barbecued pork, prawn in osmanthus caviar mayonnaise, drunken chicken in aged rice wine and cherry ice shaved. The exclusive Father's Day set menu is available from 11 June to 17 June 2018. The enhanced brunch buffet available from 15 June to 17 June features specials such as lobster claw & shrimp with caviar and osmanthus mayo. See details and full menu here.
Where: Mitzo Restaurant & Bar, Level 4 Grand Park Orchard, 270 Orchard Road Singapore 238857
---
Dine in the Dark
For an extra special experience (recommended for kids aged seven and above), go dark at Singapore's only "dine in the dark" restaurant. Guests will be led into the pitch-black dining room by NOX – Dine in the Dark's blind and visually impaired hosts, who all have been especially trained to offer guidance and reassurance to sighted guests. After the meal, diners are led back to the lit lounge area where coffee or tea will be served alongside petit fours. All fathers dine for free with every three paying guests for NOX's three-course Father's Day Mystery Set Menu on 17 June. Find out more.
Where: NOX – Dine in the Dark, 269, Beach Road Singapore 199546
---