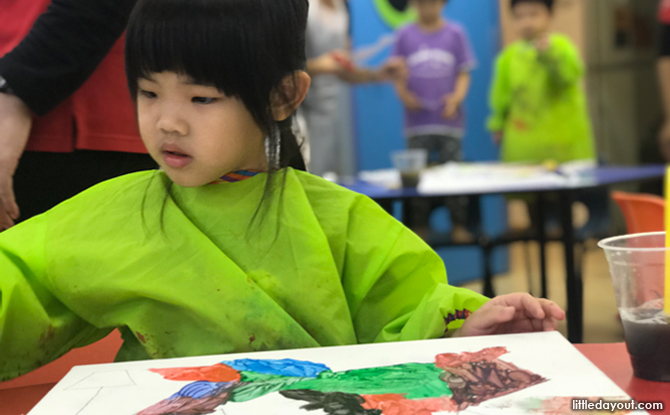 On the last Saturday of May, Little Day Out organised 'Little Day Outing: Family Art Jamming' in collaboration with MindChamps PreSchool @ Concorde Hotel (Orchard).
Families with children as young as 18 months old came together to make paintings based on the theme of 'love' – an apt theme as the resulting artworks were to be sold, with the full proceeds going to Singapore Children's Society.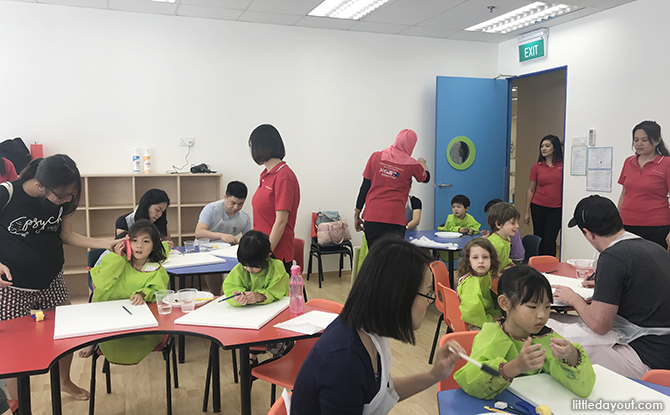 We were not looking to raise a huge sum, but rather to instil in the little ones the value of compassion, and to help them understand that one's never too young to make a difference in the lives of others.
Participants enjoyed the fun family bonding experience of art jamming together.
---
-- Story continues below --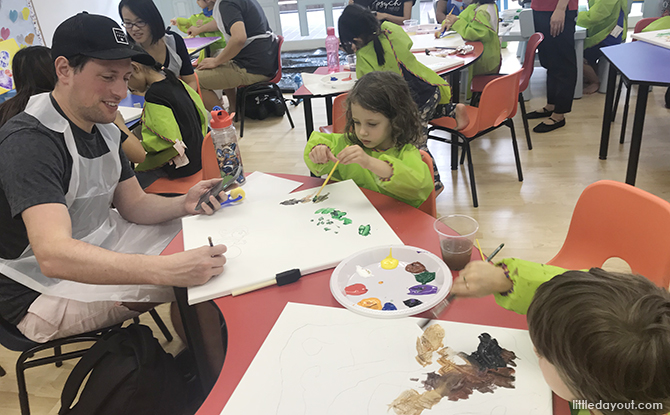 As the children were young, they were not required to mimic any famous paintings, nor were they restricted to any style. Using paintbrushes, sponge brushes, sponge rollers, even their hands, they were free to express themselves on canvas!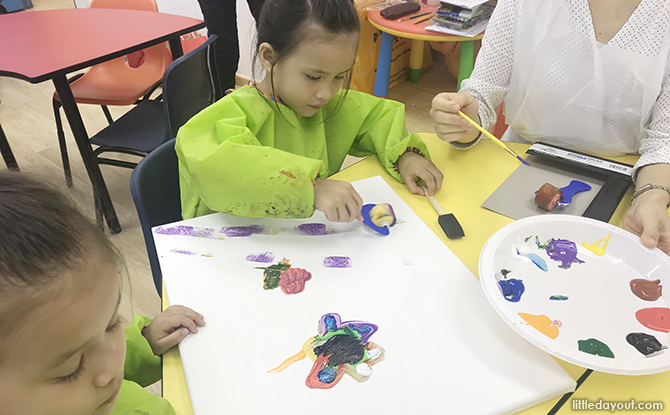 Every family had a different idea of what the theme 'love' meant to them. From a happy family to dinosaurs, ninjas, flowers and abstract rainbow splashes of colours, the resulting expressions of love warmed our heart.
We hope you will enjoy viewing these works of art too.
Touched by the loving creativity of the families who took part in our Family Art Jamming, Little Day Out decided to purchase all the paintings made on the day of the event. The full amount has been donated to Singapore Children's Society.
You can see more pictures of the Little Day Outing: Family Art Jamming event here.