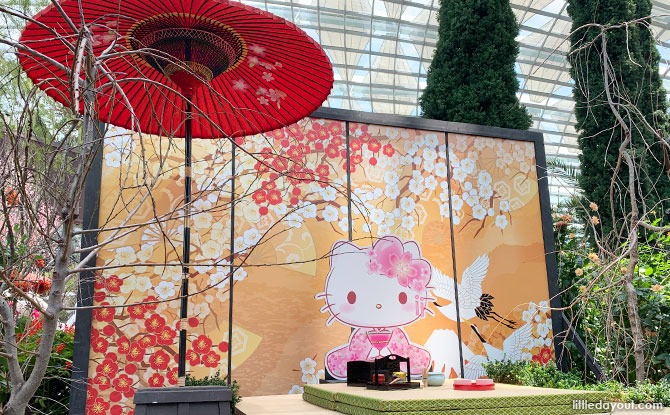 We still may not be able to travel to Japan to view the sakura display but we will be able to travel to Gardens by the Bay's Flower Dome to view the Sakura Floral Display 2021 at the Flower Field from 1 March 2021. And, this year, you can expect a special guest at the sakura display in the form of the cat with no mouth – Hello Kitty!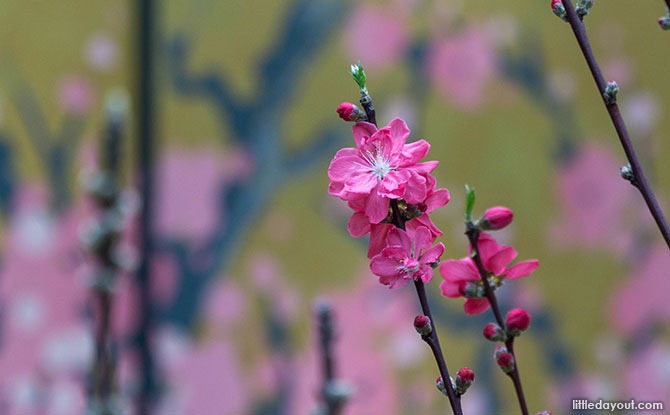 The sakura or cherry blossom period in Japan signals the arrival of spring. Hanami, or viewing of the cherry blossoms, is a treasured tradition which attracts people from around the world to Japan.
Gardens by the Bay has been holding a Sakura Matsuri, or cherry blossom festival, at the Flower Dome for the last few years. This year, it has managed to upkeep the tradition with a Sakura Floral Display 2021 which starts from 1 March.
---
-- Story continues below --
This year, the popular sakura display at the Flower Dome features the pretty, pink flowers and iconic vermillion torii gates. These greet visitors right by the entrance to the Flower Dome.
---
Sakura Floral Display 2021 at Gardens by the Bay
The Sakura Floral Display 2021 with the pink cherry blossoms and peach blossoms is on full display at the Flower Field. When we visited, some of these were in bloom while others were still buds.
Also look out for Japanese red-crowned cranes, symbols of longevity, at the Flower Field.
---
Hello Kitty at Gardens by the Bay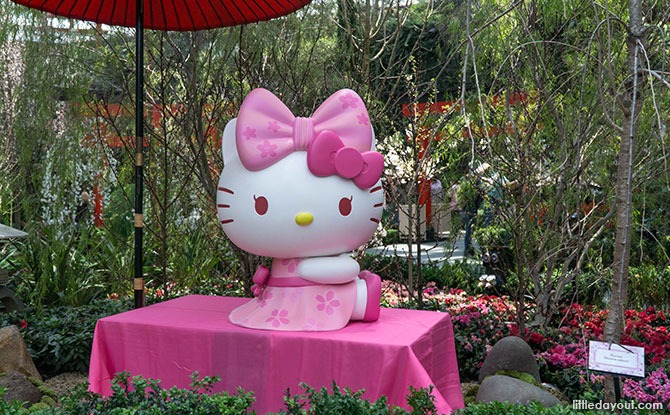 This year, fans of all things kawaii will be excited to know that Hello Kitty will be part of the Sakura Floral Display 2021.
This is her first appearance at Gardens by the Bay. She can be found at various photo spots around the Flower Field. She appears in various forms, including a green topiary, a golden version and her usual cute self.
There is also a display of the Japanese art of fabric wrapping – furoshiki – with Hello Kitty items being wrapped up.
The sakura display is one that those who wish they could visit Japan will not want to miss out on.
There will also be cultural programmes such as traditional folk music and dance, taiko drum performances, Japanese tea demonstrations and ikebana workshops, organised in partnership with the Embassy of Japan in Singapore's Japan Creative Centre. However, these will be scaled down in accordance with prevailing safety guidelines, with a cap to the number of attendees who will need to pre-register for the programmes.
The Sakura Floral Display 2021 will be one of the events taking place around Gardens by the Bay during this season. Others include the Otah the Otter experience, which has recently been extended, and the Orient Express exhibition.