Good news for those living in Yishun and the north of Singapore. The Oasis Waterpark @ Nee Soon East will be reopening on 9 September 2020.
The Yishun community water park was closed earlier this year because of the COVID-19 pandemic. However, it was announced that it will be welcoming back visitors from Wednesday, 9 September onwards.
---
Oasis Waterpark @ Nee Soon East Reopening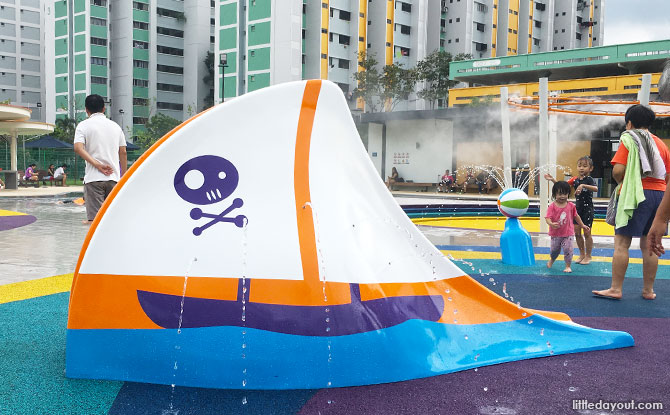 As one would expect, there are some changes to how the reopened Oasis Waterpark at Yishun will be operating.
For a start, there are new operating hours at the water park.
On weekends, Public Holidays and School Holidays, the updated opening hours of the Oasis Waterpark @ Nee Soon East will be from 12 pm to 9 pm.
Otherwise, on weekdays, it will be open from 2 pm to 9 pm.
---
Entry based on Time Slots
Entry to the water park will be based on two-hour time slots. These time slots are:
Slot 1: 12 pm to 2 pm
Slot 2: 2 pm to 4 pm
Slot 3: 5 pm to 7 pm
Slot 4: 7 pm to 9 pm
The water park will be closed for cleaning between 4 pm to 5 pm.
In addition, there will be a limited number of visitors allowed into the reopened waterpark in order to minimise overcrowding.
A maximum number of just 15 persons allowed within the water park at any point in time. There is a further limit of five persons per group.
---
Book a Appointment to Visit the Reopened Oasis Waterpark in Yishun
In order to pay a visit to Oasis Waterpark, you will have to make an appointment first to book a time slot. Bookings can be done over the phone by calling 67580129.
Oasis Waterpark is a popular water playground for kids and families. It is great that it is reopening during the September school holidays.
We hope that everyone plays safe and can enjoy the community facilities together.
---
MORE GREAT READS