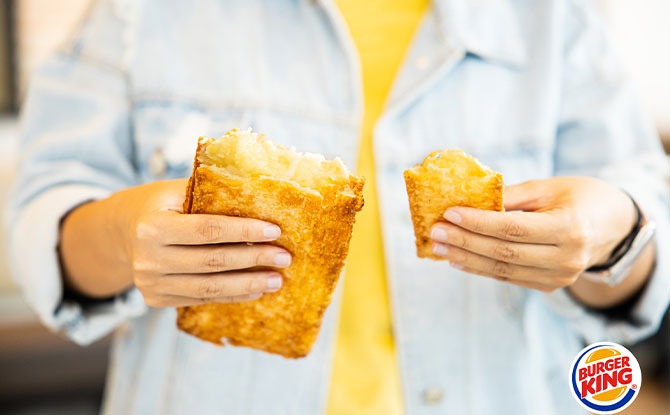 Day 7 of Chinese Lunar New Year is also known as Ren Ri (人日) meaning the common "birthday" of all human beings. During this day most of the family will gather everyone in the household to have a feast together to celebrate the occasion. As part of the celebration, Burger King is giving a handful of lucky customers an upsized Golden Pie as part of the occasion! Each Golden Pie is filled with smooth mung bean paste and generous bites of fresh coconut.
When the clock strikes at the auspicious hour of 11 am this Ren Ri (18 February), the first 100 fans to head to one of four celebration BURGER KING® outlets and purchase any item from the CNY menu will receive a free upsized Golden Pie, courtesy of the King.
---
Upsized Golden Pie from Burger King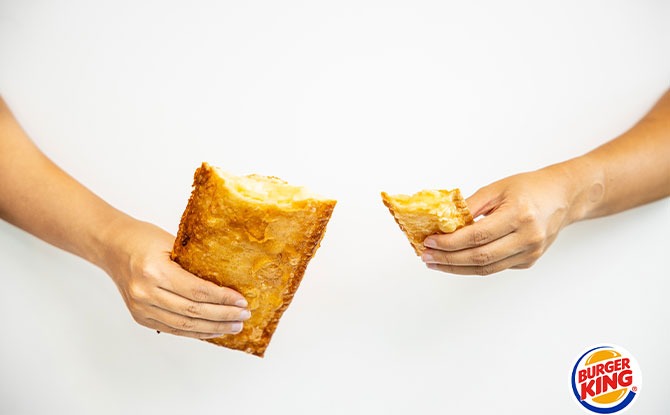 The pie is four times larger than the popular Taro pie and weighs in at 315g. The upsized Golden Pies are redeemable on a first come first served basis and available while stocks last at selected Burger King outlets only. Redemption is limited to 1 Golden pie per person.
To those who wish to add on to the special event, those who use the hashtag #BurgerKingSG, and tag @burgerkingsg while tucking into their limited edition upsized Golden Pie on Facebook or Instagram, will get a complimentary Chilli Crab Long Chicken Meal during their next visit to any of the four participating BURGER KING® outlets for the 15 days of Chinese New Year. The last redemption is on 26 February 2021
---
How to get an upsized Golden Pie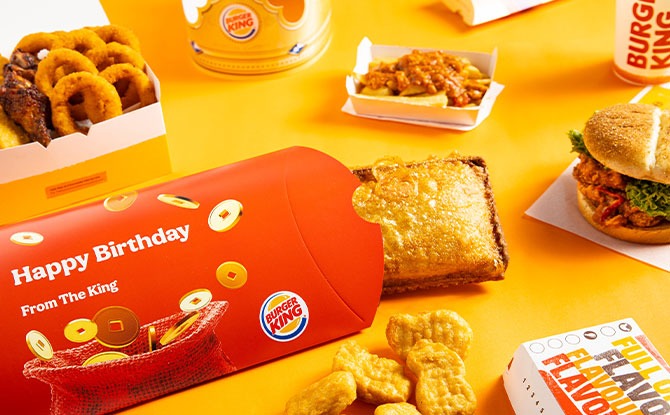 For a chance to sink your teeth into a giant Golden Pie simply follow the following steps.
1) Like Burger King's Ren Ri (人日快乐)post on Facebook or Instagram which will be live on 18 February.
2) Visit one of the four participating outlets at Jurong Point, Compass One, Tampines Mall and Tiong Bahru and purchase a Lunar New Year menu item on 18 February.
3) Flash the Instagram or Facebook post to the staff and wish them a Happy Birthday or "人日 快乐"(ren ri kuai le).
4) Receive your free upsized Golden Pie and celebrate your birthday with an exclusive gift from the King.
More information can be found on the Burger King Facebook page.