The Civil Defence Heritage Gallery and Emergency Preparedness Centre at Central Fire Station are going to be reopening on Saturday, 4th July 2020 with extra measures in place in light of Phase 2 of the post-Circuit Breaker period.
Civil Defence Heritage Gallery Reopening
Located at Hill Street, the Civil Defence Heritage Gallery is where visitors can get a tour of the history of firefighting and learn about the latest firefighting and rescue technology developed and used by the Singapore Civil Defence Force (SCDF). There are also customised interactive stations which provide visitors a close-up look at what firefighters and rescuers undergo during an operation.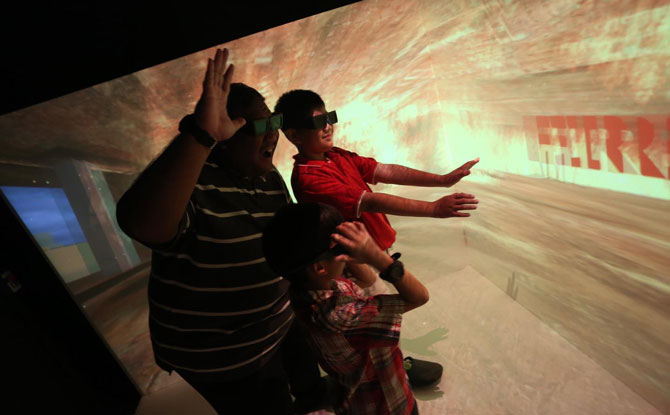 The Emergency Preparedness Centre has highly visual and interactive exhibits to impart emergency preparedness knowledge and skills to its visitors of all ages. Some of these exhibits include the fire extinguisher simulator which discharges water onto a video wall depicting a few a starting fire, as well as interactive mannequins for visitors to try out the Heimlich manoeuvre and CPR procedures.
New Measures: Book Your Visit In Advance, Limited Time
In view of existing of safe distancing measures , even after the Civil Defence Heritage Gallery reopening, no walk-in visits are allowed. All visitors must pre-register and book their visit with the SCDF before visiting the gallery.
Each pre-registration is capped at a maximum of five visitors for up to a maximum duration of 45 minutes.
Masks are mandatory, as are check-ins using SafeEntry and temperature checks.
Guided tours are paused for the time being and the usual SafeEntry check-ins have to be done.
The popular fire station openhouses, which are normally held on Saturday mornings, continue to be temporarily suspended.
Full list of measures and rules to follow can be found on the SCDF website. The visit registration form is also available on the website if you wish to pre-register. You can also call them at 6332 2996.