One of the largest playgrounds along Orchard Road not only has slides that children can enjoy but also a play-pretend road, complete with white lane markings, that little ones can imagine they are driving about, on.
Tucked away from the bustle of urban traffic, MindChamps PreSchool @ Concorde Hotel's playground is a colourful outdoor space, designed to fire up the imaginations
of children.
Occupying the centre of the playground are two whimsical "shoe-houses" that would make Mother Hubbard proud. The blue-and-red play structures allow MindChamps PreSchool @ Concorde Hotel's preschoolers, also known as Champs, to build their confidence and motor skills through play.
At one end of the colourful play space are little hexagonal-shaped cubbies where the Champs can play and interact with one another. The Champs can also enjoy the thrill of the bright red tube slide or a game of Tic-Tac-Toe at this cosy spot in the playground.
---
-- Story continues below --
Holistic Development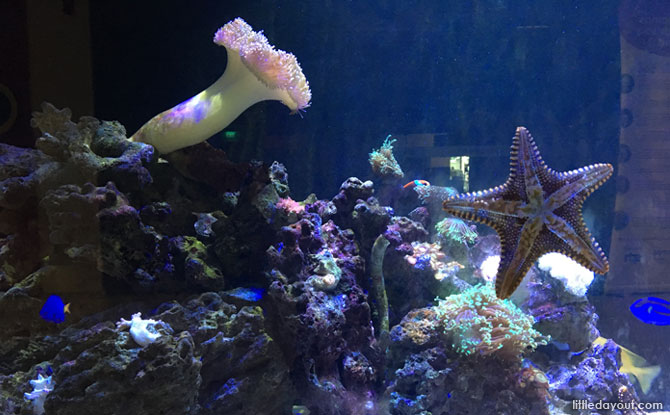 The outdoor playground is just one of the facilities that preschoolers at MindChamps PreSchool @ Concorde Hotel can enjoy. There is also an impressive three-metre-long aquarium of marine fish that greets them each day at the Centre's reception area.
Not just an enchanting sight to behold, this specially-designed aquarium is used as a learning tool and incorporated into the curriculum by way of thematic learning sessions. Such facilities at the Centre are used to support the Champs' learning and development.
Nurturing a Champion Mindset
At MindChamps PreSchool @ Concorde Hotel, children get to benefit from the '3-Mind' Educational Model. Based on research in the fields of Education, Psychology, Neuroscience and Theatre, the 3-Mind Model is made up of the Learning Mind, the Champion Mind and the Creative Mind. It is designed to instil the right mindset in children from an early age.
Classroom activities are conducted by teachers who have up to 200 hours of training based on the S.M.I.L.E.S. (Sensory, Motor, Intellectual, Linguistic, Emotional and Social) principle, a holistic approach that nurtures young minds.
Not only are MindChamps PreSchool @ Concorde Hotel's spacious and brightly-lit classrooms conducive for learning but the Champs also get to enjoy and interact with one another at the Centre's large gourmet room where they have their Gourmet Moments enrichment classes and their meals.
Moreover, there is the outdoor playground too, of course!
Book a Centre Visit
To learn more about MindChamps PreSchool @ Concorde Hotel (Orchard), arrange a visit by contacting the Centre at 6235 2358 or make an appointment at join.mindchampspreschool.org.
MindChamps PreSchool @ Concorde Hotel (Orchard)
Where: 100 Orchard Road, #01-03C, Concorde Hotel & Shopping Mall, Singapore 238840
Contact: 6235 2358
Website