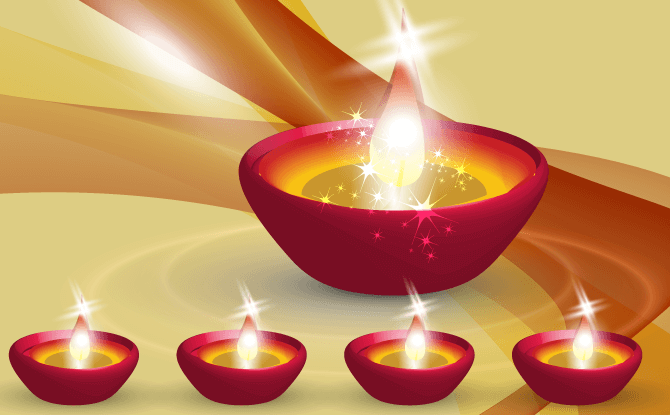 Deepavali 2018 in Singapore falls on Tuesday, 6 November 2018. If you are wondering what to do on Deepavali or looking for things to do on the public holiday, a round-up of some things that will be taking place in Singapore.
Things to Do on Deepavali 2018 in Singapore
---
Indian Heritage Centre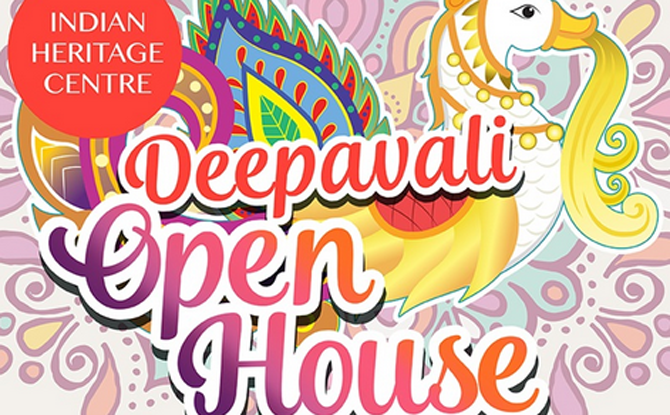 Where better to celebrate the Festival of Lights than at the Indian Heritage Centre on Tuesday, 6 November!
A number of activities, such as henna painting and designing your own rangoli and oil lamp, will be taking place from 11 am to 4 pm that day.
Go on one of the free guided tours of the Indian Heritage Centre's permanent galleries, and enrich your understanding of the history of the South Asian community in Singapore and Southeast Asia.
---
-- Story continues below --
In addition, visitors should also check out the special exhibition, Chetti Melaka of the Straits: Rediscovering Peranakan Indian Communities, which traces the fascinating history and culture of the Chetti Melaka, an early Indian migrant community with their own unique traditions, language, cuisine and clothing.
Running until 5 May 2019, the exhibition has on display never-before-seen items contributed by the Peranakan Indian (Chitty Melaka) Association of Singapore.
Young and old alike will enjoy the different interactive stations at the exhibition, including a masak-masakcorner where you can touch and play with kitchenware typically found in a Chetti Melaka kitchen, or take photos in the photo-booth for posterity!
---
Deepavali Festival Village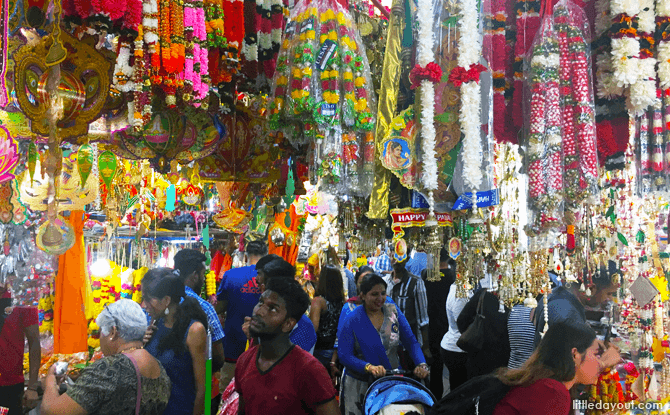 Pulsating with energy, the Deepavali Festival Village is an annual bazaar featuring an aesthetic mix of stalls offering ornamental decorations, festive cookies, and traditional sweets, promising an undoubtedly unique Diwali experience.
While you're at it, swing by Project Oasis in Little India (POLI) for an exclusive outdoor Rangoli art installation, inspired by several voluntary organisations.
For more on Deepavali celebrations in Little India go here.
---
Istana Deepavali Open House
Every year, the Istana Grounds is open to the public five days a year, namely on the first day of the Lunar New Year, Labour Day, Hari Raya Puasa, National Day, and Deepavali.
For those looking for things to do on Deepavali 2018 in Singapore, make your way to the Istana to celebrate this year's festival of lights and enjoy a variety of activities and performances, including balloon sculpting, and band and dance performances.
If you would like an inside look at some of the function rooms in the Istana Main Building, go on a guided tour of the grounds conducted by the Preservation of Sites and Monuments (PSM) volunteers.
Nature-loving visitors can go on the Istana Nature Guided Walk to learn more about the rich flora and fauna of the Istana grounds. Conducted hourly, this guided walk is a collaboration between the President's Office and the National Parks Board (NParks). Look out for signs on the Istana grounds to find out where you can register for the guided walk!
---
Singapore Philatelic Museum's Deepavali Open House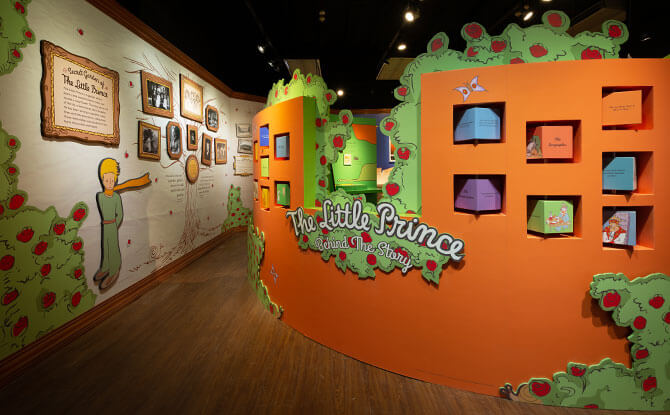 Pop into the Singapore Philatelic Museum for a stamping good time this Deepavali 2018. What a great opportunity this would be to introduce the amazing world of stamps to the little ones growing up in this digital age!
In addition to activities such as making traditional Deepavali crafts, there will be mini performances staged, in conjunction with The Little Prince: Behind the Story.
At 1 pm, young talents from Vocal Associates will serenade you with beautiful melodies from The Little Prince opera, penned by composer Rachel Portman.
And then at 3 pm, join renowned local illustrator Ah Guo as he shares his local reimagination of The Little Prince in whimsical landscapes around Singapore.
Admission is free for all Singaporean citizens and Permanent Residents! For more on the Deepavali Open House 2018 at the Singapore Philatelic Museum, go here.
---
Deepavali 2018 at Singapore Art Museum
Celebrate Deepavali at the Singapore Art Museum with art workshops and free entry into the President's Young Talents 2018 exhibition. Be a part of the Festival of Lights through two craft-making workshops, inspired by the artworks in the exhibition.
Great World in a Carousel
Did you know that back in the 1920s and 1930s, there were three different amusement parks in Singapore – namely, New World, Great World and Gay World (formerly Happy World). These "worlds" left lasting memories on the people of that generation.
Inspired by Hilmi Johandi's An Exposition for the President's Young Talents 2018 exhibition, visitors will get to create their very own Great World in a Carousel after learning accordion paper folding techniques.
Venue: Workshop Space 2, SAM at 8Q Level 2
Time: 11 am to 6 pm (Hourly, 45 minutes per session)
Peacock Finger Puppet
This Deepavali 2018 in Singapore, Children will love making their very own peacock finger puppets in this hands-on workshop inspired by rangoli and the peacock, both of which are very significant in the Indian culture.
Using an array of materials, colours, and patterns, visitors will get to put together unique peacock tail feathers with which to explore the exhibition after!
Venue: Workshop Space 1, SAM at 8Q Level 2
Time: 11 am to 6pm
For more information, go here.
More Stories on Deepavali: