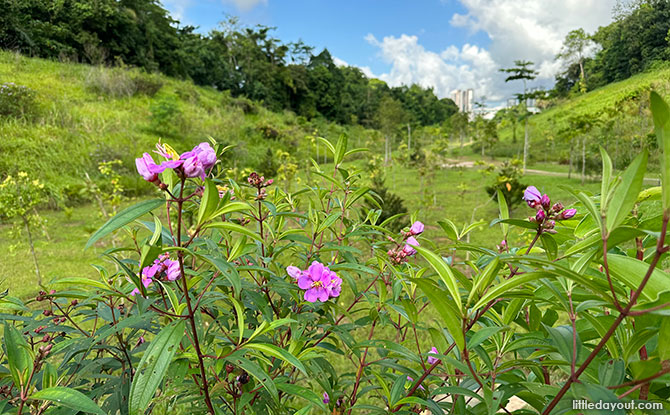 The barriers are down at Clementi Nature Trail, allowing access into a section of the partially completed park connector from Ulu Pandan Road to the Rail Corridor.
---
Clementi Nature Park: From Ulu Pandan Road to Rail Corridor (Eventually)
First announced in July 2022, the Clementi Nature Trail is part of the Clementi Nature Corridor. The two kilometre long trail that was announced to be completed by 2023.
At the moment, as of July 2023, only a section of the trail is complete.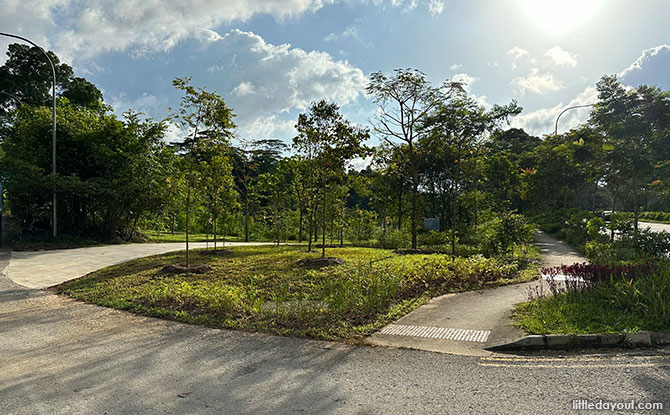 ---
-- Story continues below --
The Clementi Nature Trail can be entered into from along Ulu Pandan Road. The entrance is located opposite fro Pine Grove, just beside the overhead pedestrian bridge.
---
Grassy Trail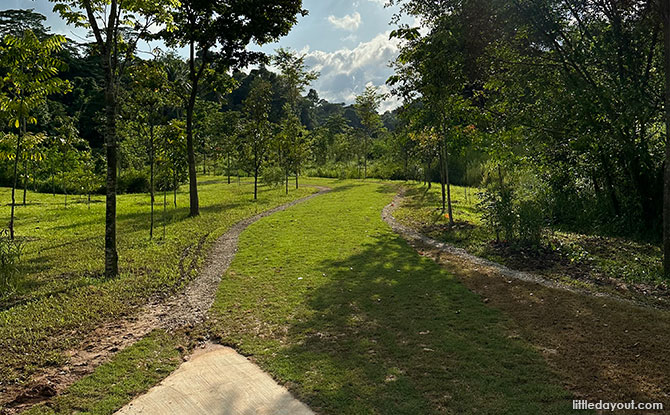 A broad, paved path leads the way from Ulu Pandan Road into the trail. This soon gives way to a more natural, grassy foot path lined with gravel markers on either side.
The trees along the trail are still newly planted in rows alongside the pathway.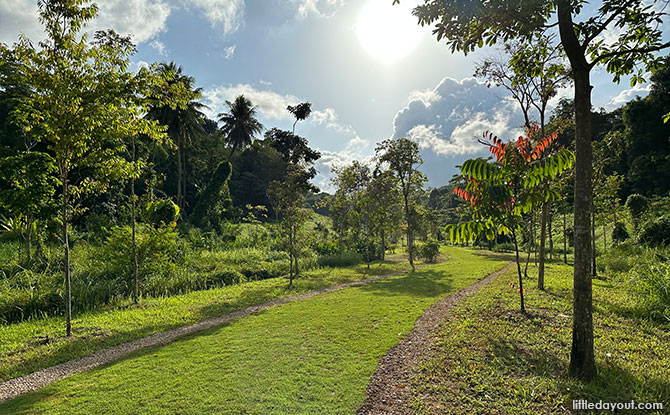 The wide open path leads into a valley with a rare view – one with no buildings in sight.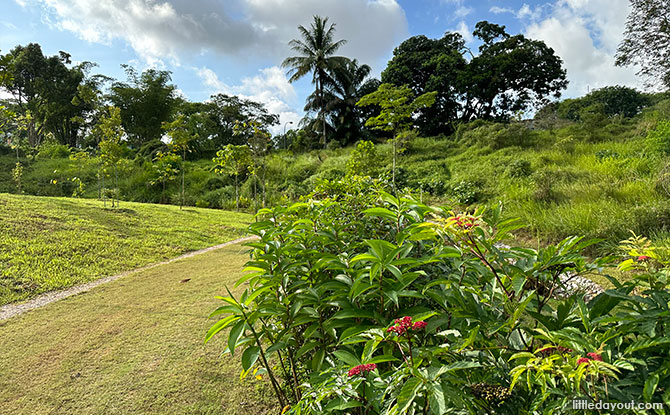 At the end of the straight section of the trail, a series of gently meandering switchbacks lead up the slope.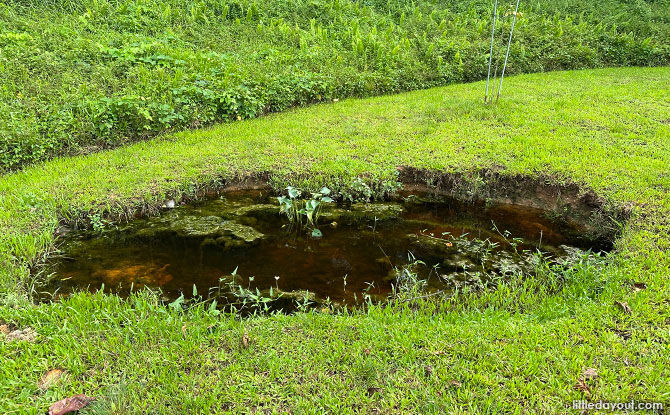 A small hole seems to have become a natural pond.
---
More to Come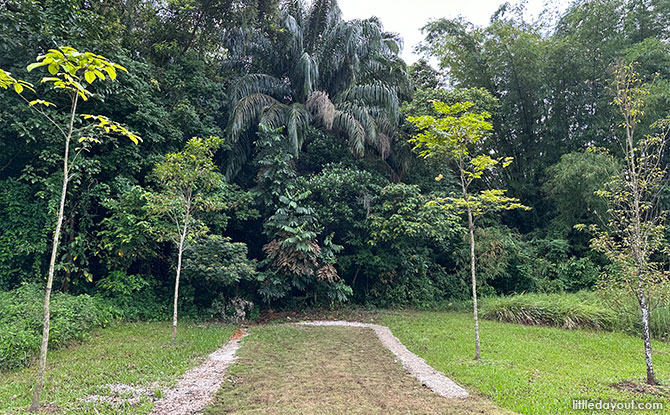 For now, the accessible section of the Clementi Nature Trail ends at the edge of a secondary forest. You will have to make a u-turn and head back out the way you came in.
Eventually, the Clementi Nature Trail will connect to the Rail Corridor and Holland Green Linear Park. From the NPark's map, it looks like it will follow along the path of the Bukit Timah First Diversion Canal.
For the moment, we can just enjoy the open space of the trail in its current form.
If you enjoyed this story, you may also enjoy this other one on the Ulu Pandan Park Connector.