Chicken Salad Sandwich is quick and easy to whip up. No cooking nor baking is needed. It is healthy and perfect with a bread roll, or even just on top of a bed of greens as a salad. The kids can have a go at the mixing and making of the sandwiches!
Recipe for Chicken Salad Sandwich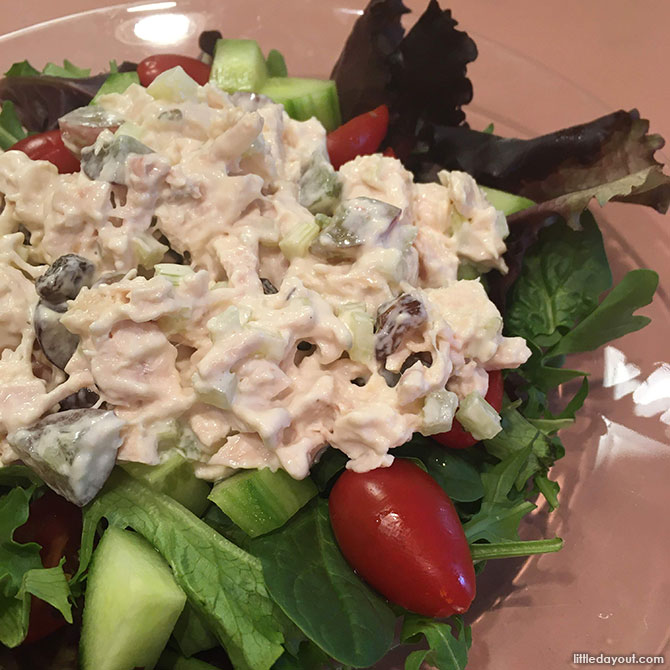 Ingredients
Servings: 4 to 5
Chicken, vegetables and fruits mixture:
4 bread rolls/croissants
4 cup of chopped cooked chicken/rotisserie chicken meat (skinless & boneless)
1 cup seedless grapes, halved or diced (red and green varieties are great)
1 cup of cranberries
2 celery ribs, chopped
Mayonnaise mixture:
1 cup of mayonnaise
Juice of 1 lemon
1 tbsp Dijon mustard
1 tsp Kosher salt (start with 1/2 teaspoon, then add more, to taste)
Freshly ground pepper
Method
In a large bowl, mix in the chicken, grapes, cranberries and celery.
In a small bowl, mix in mayonnaise, lemon juice, mustard, salt and pepper.
Add the mayonnaise mixture to the chicken mixture, gently stir until everything is well mixed.
Cover with plastic wrap and keep in the fridge for an hour.
Serve on a bed of greens with sliced tomatoes. Or, serve on bread with green leafy lettuce. Enjoy!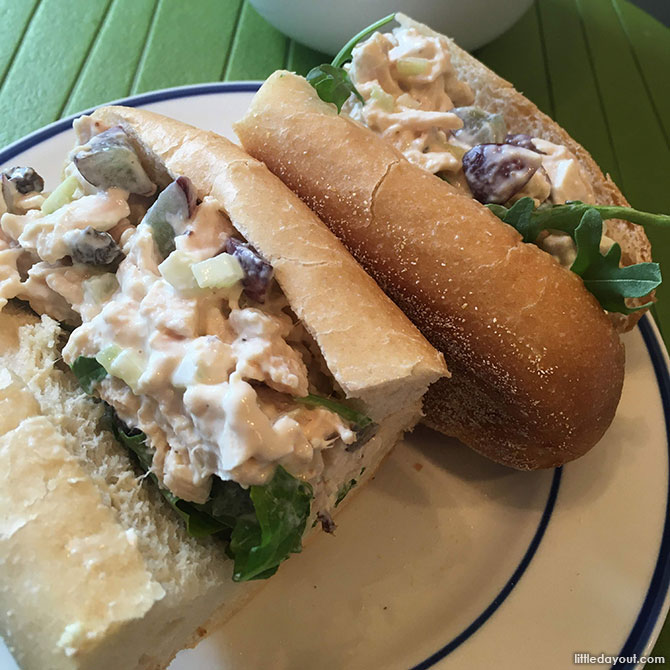 Simple #homecooked-recipes is a series specially developed to inspire beginner cooks with work and kids to handle, and not much time to spare in the kitchen. The recipes are deliberately simple enough even for kids to help you with them. Click here for more simple home-cooked recipes.