Well-known Japanese patisserie, Châteraisé, has unveiled their 2022 Christmas Collection. This includes 3 new dazzling cakes on top of seasonal favourites, giving customers a wide variety of over 20 cakes to choose from.
Since its founding in 1954, Châteraisé prides itself on providing delectable cakes and confectioneries at affordable prices. With its vast network of over 100 contracted farms, they ensure that only the most natural and fresh ingredients is used in their production.
---
3 New Tantalising Flavours from Châteraisé for Christmas 2022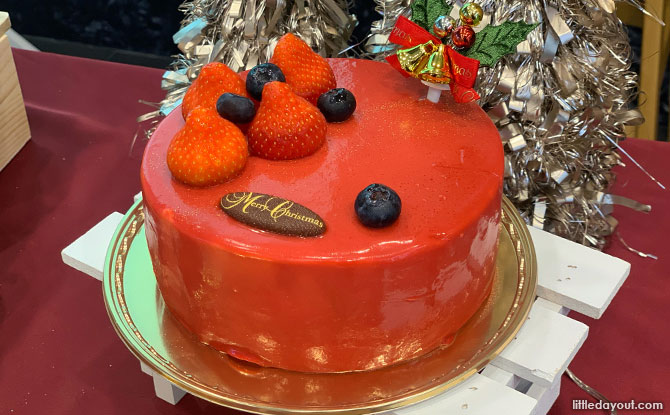 A new cake flavour added to the line-up is the Xmas Premier Rouge (15cm, $52). It has a strawberry, raspberry and cassis jelly centre and is sandwiched between a layer of sponge cake and cream cheese mousse. It also has a thin cookie crust with dacquoise on the bottom, and a layer of red glacage that glazes the top of the cake, which is adorned with strawberry and blueberry.
---
-- Story continues below --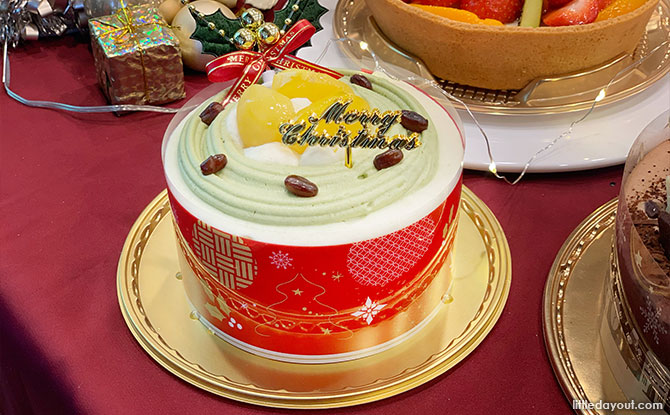 For a cake with a Japanese twist, the Xmas Japanese Specialty (11cm, $45) has a hojicha cream and Hokkaido adzuki bean centre, tucked between sponge cake made of wasanbon sugar and rice flour. it is topped with a layer of wasanbon sugar fresh cream and matcha cream.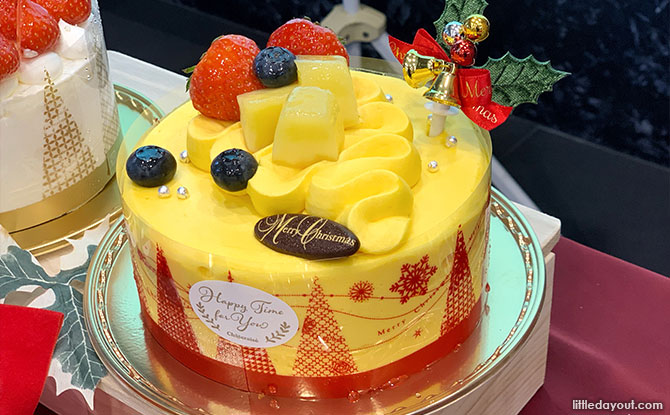 The Xmas Mango Dream (14cm, $45) is a cake that would delight mango lovers. It has fresh mangoes and mango jelly layered between layers of sponge, and topped off with mango cream and fresh cubes of mango and strawberry. Alongside the new cake offerings, best sellers such as Buche de Noel (20cm, $48), Noel Blanc (20cm, $48) and Xmas Crispy Chocolate Cake (17cm, $50) will be made available to order as well.
---
Christmas Cakes Review
I was able to try the Xmas Premier Rouge and Xmas Crispy Chocolate Cake. The Xmas Premier Rouge cake has a rather elegant design compared to others in the collection, and incorporates a multitude of unique layers within the cake. It has a delightful berry flavour, and each layer of the cake melds together brilliantly. However, it is because of this reason that the cake is soft and creamy, and does not have the light airy texture of traditional cakes.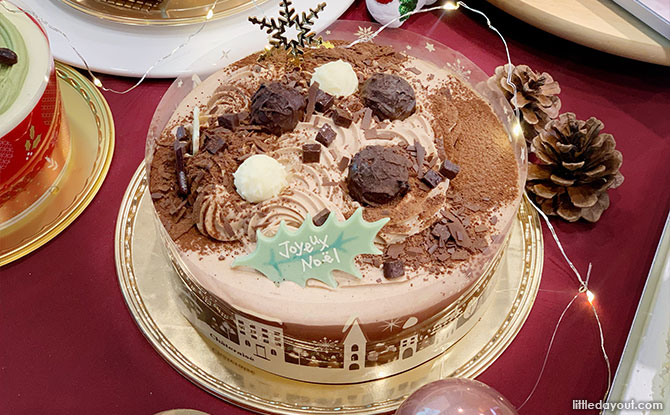 The Xmas Crispy Chocolate cake looked like a rocky road themed cake at first glance. While it has a thin hard layer of chocolate sandwiched between layers of chocolate fresh cream and cocoa sponge cake, it did not taste overwhelming at all. The airiness of the sponge cake mixed with the light and fluffy cream left me yearning for an extra slice.
---
Celebrate Christmas with Châteraisé and stand a chance to win a trip to Hokkaido!
This year, Châteraisé is hosting a giveaway promotion for customers to win an all-expenses paid trip to Hokkaido, including a tour package and 3D2N stay at the Châteraisé Hotel. From now till 20th December, paid reservations for any Christmas whole cakes above $34 will be eligible for this giveaway. Both Online and In-store reservations are available, and only 3 winners will be picked at the end of it.
Châteraisé's Christmas 2022 collection will be available until 25th December in-stores. Pre-orders are available until 22nd December, in-stores and online.