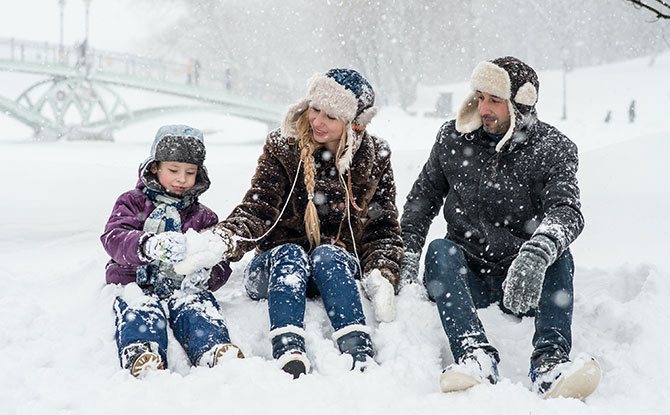 Wondering how to dress for winter? Parents may be concerned about their little ones travelling to a colder climate, particularly if the holiday destination is very cold! Here's our guide on how to purchase winter wear and what kind of layers to get ready.
First, determine the climate you have to adjust to. How cold is it going to be? Will it rain or snow? Is it windy? Will you be doing winter sports? Will you be heading up to higher altitudes?
---
Dressing for Winter
Check out our table below for a guide on how to dress!
Temperature
Types of Winter Wear
15 to 20°C
Hoodie, Sweater, Parka or Windbreaker if it is rainy or Windy
10 to 15°C
Light puffy jacket, wool blend coat, trench coat

Cardigan, Sweater for Layering

---

-- Story continues below --

Scarf

Parka or Windbreaker if it is rainy or Windy

0 to 10°C
Down Jacket or Wool Coat

Cardigan, sweater, fleece mid-layer

Thermals and Base layers – merino wool recommended

Gloves, Wool Socks

Beanie, Earmuffs

Scarf

Waterproof Outer Layer (Jacket and Pants) if it is rainy or snowy, or for winter sports

Sunglasses for winter sports or visiting snow scapes

Lined Hiking or Snow Boots – preferably waterproof

Sub-zero
Same as 0 to 10 degrees, double up on thermals

Snow boots
---
Layering during Winter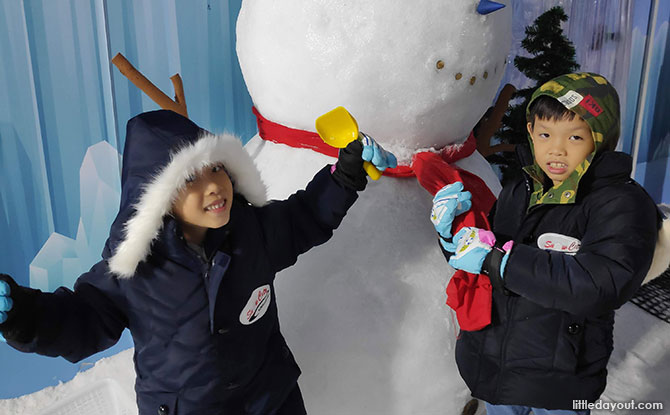 There are three categories of layers to take note of in colder climate: Base, Mid and Outer.
Base: Thermals such as Heattech and merino wool layers
Mid: Wool sweaters, cardigans, fleece jackets
Outer: Jackets with Down or synthetic materials, Rain & Wind jackets
When it gets cold, double up the layers or bring along additional cardigans while on the go, especially if the weather changes. To avoid overheating, you can also remove layers when indoors where there is likely to be sufficient heating.
---
Top Tips for Dressing in Winter
It is essential to keep areas such as head, ears, neck, hands and feet warm especially in temperatures below 10°C, windy conditions and subzero temperatures. Use accessories in cashmere or wool to help trap heat.
For wet weather, ensure your jackets especially down jackets are protected from the rain if there isn't a waterproof outer layer.
Bring along extra gloves and scarfs! They are handy especially when they get lost, especially those of the kids'.
---
Stay Toasty in Cold Weather
Heading to the harsh temperatures in winter can be a tad intimidating for dwellers of the tropics. Fret not, follow the tips above and head to these stores to get your winter gear! Remember your layers and stay warm! Have a wonderful winter holiday!