The Singapore Armed Forces or SAF has three services, the Army, Air Force and Navy. Once a year, on 1 July, SAF Day is observed as a reminder of the responsibilities that servicemen have in the defence of the nation.
However, there is no need to wait for SAF Day to learn more about the important role the Singapore Armed Forces play. Each service of the SAF has a museum where visitors can learn more about their history and role throughout the year.
The Army Museum, Air Force Museum and Navy Museums are located at separate venues. They each pay homage to the origins, traditions and dedicated service of generations that have come before and feature interactive exhibits to engage new generations of visitors.
Here is an overview of what you can find at SAF's three museums.
Army Museum of Singapore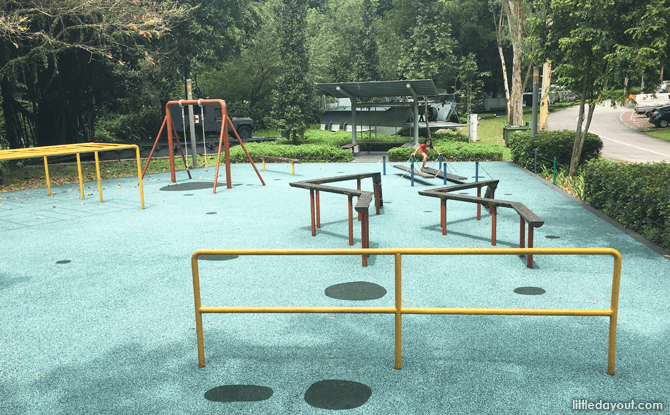 The Army Museum of Singapore is located at Upper Jurong Road. Housed in a building by the lake, the museum has both indoor and outdoor exhibits.
Indoors, visitors can learn about the beginnings of the Singapore Army, see a mock-up of an old army barrack and more. A highlight is the shooting gallery where visitors can try a computerised firing range, wielding either a SAR21 or M16 rifle.
Outdoors, there is a fun kid-sized obstacle course to conquer. A display of military hardware such as tanks, personnel carriers and artillery guns provide plenty of photo ops.
Read more about the Army Museum of Singapore.
Army Museum of Singapore
Address: 520 Upper Jurong Road, Singapore 638367
Operating Hours: 10 am to 6 pm daily, except Mondays. Open on all Public Holidays including those that fall on a Monday.
Admission: Free for Singapore Citizens and PRs. For non-Singaporeans and non-PRs, admission fees are $5 per adult, $3 per child and $3 for senior citizens.
Air Force Museum
Aircraft mounted as if in flight welcome visitors to the Air Force Museum.
Found at the perimeter of Paya Leba Airbase, the Air Force Museum has displays of aircraft and weapon systems that are sure to grab any kid's attention. Get a close-up look at the cockpit of Skyhawk fighter jet, stare down an imposing anti-aircraft system and more.
At the indoor galleries, visitors can learn about the Republic of Singapore Air Force's pedigree and engage in hands-on activities that put them into the thick of the action.
Read more about the Air Force Museum.
Air Force Museum
Address: 400 Airport Road, Singapore 534234
Operating Hours: Tuesday to Sunday – 8.30 am to 5 pm, Closed on Mondays and Public Holidays
Admission: Free
Navy Museum
The Navy Museum must be one of the most far-flung museums in Singapore. It is located beside Changi Naval Base, at the literal edge of Singapore.
Inside the multi-storey museum, you have view scale models of the Navy's vessels and view historical artefacts such as the ship's bell from the RSS Panglima, one of the first ships the Navy had.
The galleries cover both surface ship and underwater warfare technology. There are interactive exhibits where visitors can imagine they are in command of a ship.
Find out more about the Navy Museum.
Navy Museum
Address: 112 Tanah Merah Coast Road, Singapore 498794
Operating Hours: Monday to Friday – 9 am to 5 pm; Saturday – 9 am to 3 pm; Closed on Sunday, Public Holidays, Christmas Eve and New Year's Eve
Admission: Free