Kawaii! Gudetama alert: Fans of the Sanrio lazy egg character will definitely want to take note of Jurong Bird Park's Easter Eggs-travaganza – including a Gudemtama Egg Hunt – hatching in April 2019.
We set off to Jurong Bird Park for an egg-venture on a recent preview (that took place a slightly wet morning) and eggs-perienced some cracking-ly fun activities.
Jurong Bird Park Easter Egg Hunt 2019 – Hunt for Eggs, Hatch a Prize
The Waterfall Aviary is the site of this year's Easter egg hunt at Jurong Bird Park. After some brief instructions, the children zoomed off with their hunting instincts on high alert!
Equipped with baskets, they were tasked to collect eggs of five different colours from huge nests stationed at various locations within the waterfall aviary grounds.
Each station had different coloured eggs and once the five eggs were collected, it was back to the finishing point to open the eggs and match the answer slips in them to a question sheet about birds in exchange for a limited edition Gudetama collectible pin!
The questions were a nice way to add an educational spin to the Easter Egg hunt at Jurong Bird Park.
Bonus: If you happen to find a special golden egg hidden in the aviary, you could walk away with additional exclusive Gudetama items!
Venue: Waterfall Aviary
Dates: 13, 14, 19, 20 and 21 April 2019
Timing: 10 am to 4 pm
Creative Craft Activities and Merchandise
Don't be a lazy egg; get busy with Gudetama-themed fans and keychains to colour! This activity will have children (and their parents) happily colouring away! And if you can't get enough of the lovable egg character, an array of Gudetama merchandise and funny t-shirts was on sale at Jurong Bird Park store.
Venue: Penguin Coast
Dates: 13, 14, 19, 20 and 21 April 2019
Timing: 10 am to 4 pm
Happy Snaps with Gudetama Figurines
With really cute super-sized Gudetama figurines dotting the Waterfall Aviary, you can expect tons of photo-taking opportunities at Jurong Bird Park's Easter Egg-stravaganza 2019.
In conjunction with Easter Egg-stravaganza 2019, Jurong Bird Park is holding an Instagram photo contest from 1 to 30 April 2019. Prizes to be won include two adult and two child tickets for the Bird's Eye Tour along with exclusive Jurong Bird Park x Gudetama premiums.
To participate, simply make your Instagram account public and tag your posts with #EggcitingFun #JurongBirdPark to qualify! Terms & conditions apply.
Venue: Penguin Coast & Waterfall Aviary
Dates: 1 to 30 Apr 2019
Time: 8.30 am to 6 pm
Gudetama Meet-and-Greet
Fans can say "Yellow!" to Gudetama at meet-and-greet sessions on selected days too.
Venue: Penguin Coast
Dates: 13, 14, 19, 20 and 21 April 2019
Timing: 10 am, 11.30 am and 1 pm
Enjoy the Rest of Jurong Bird Park!
After all the eggy fun, we took a breezy tram ride round the park and had a series of lovely encounters with pelicans, penguins, parrots, peacocks, peafowls, pigeons of rainbow hues and many more!
Some of our favourite activities included peeking into a hornbill's nest box and visiting the park's Breeding and Research Centre to learn about hatching eggs and raising chicks.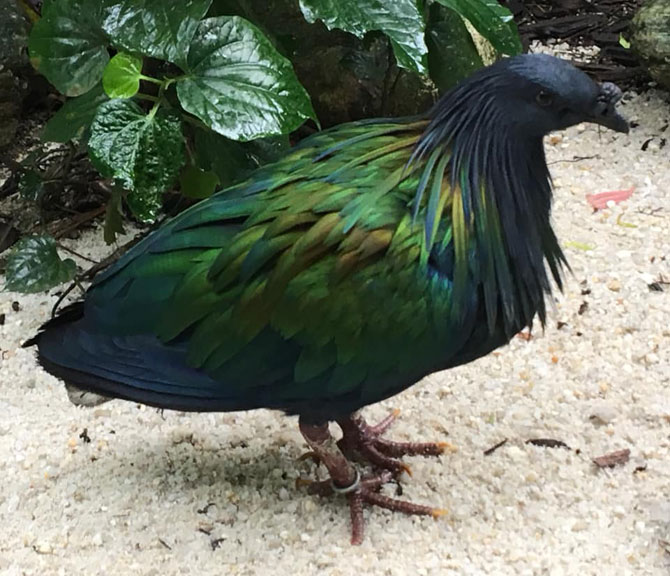 We also fell in love with the iridescent Nicobar Pigeon!
Altogether, the children had a marvellous morning at the Jurong Bird Park!
For more details on the Jurong Bird Park Easter Egg Hunt and Gudetama-themed activities, visit the website here.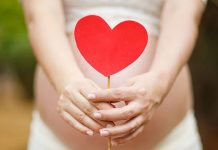 For first time parents-to-be, the once-in-a-lifetime decision on whether to store your newborn's cord blood can seem like a daunting one. What are the...
Schools and Institutes of Higher Learning will implement full home-based learning from Wednesday, 8 April 2020, onwards. In addition, preschools and student care centres...
FEATURED LISTINGS